Research
Women's Microfinance Initiative (WMI), Uganda
Summer Entrepreneurial Internships
Final Report: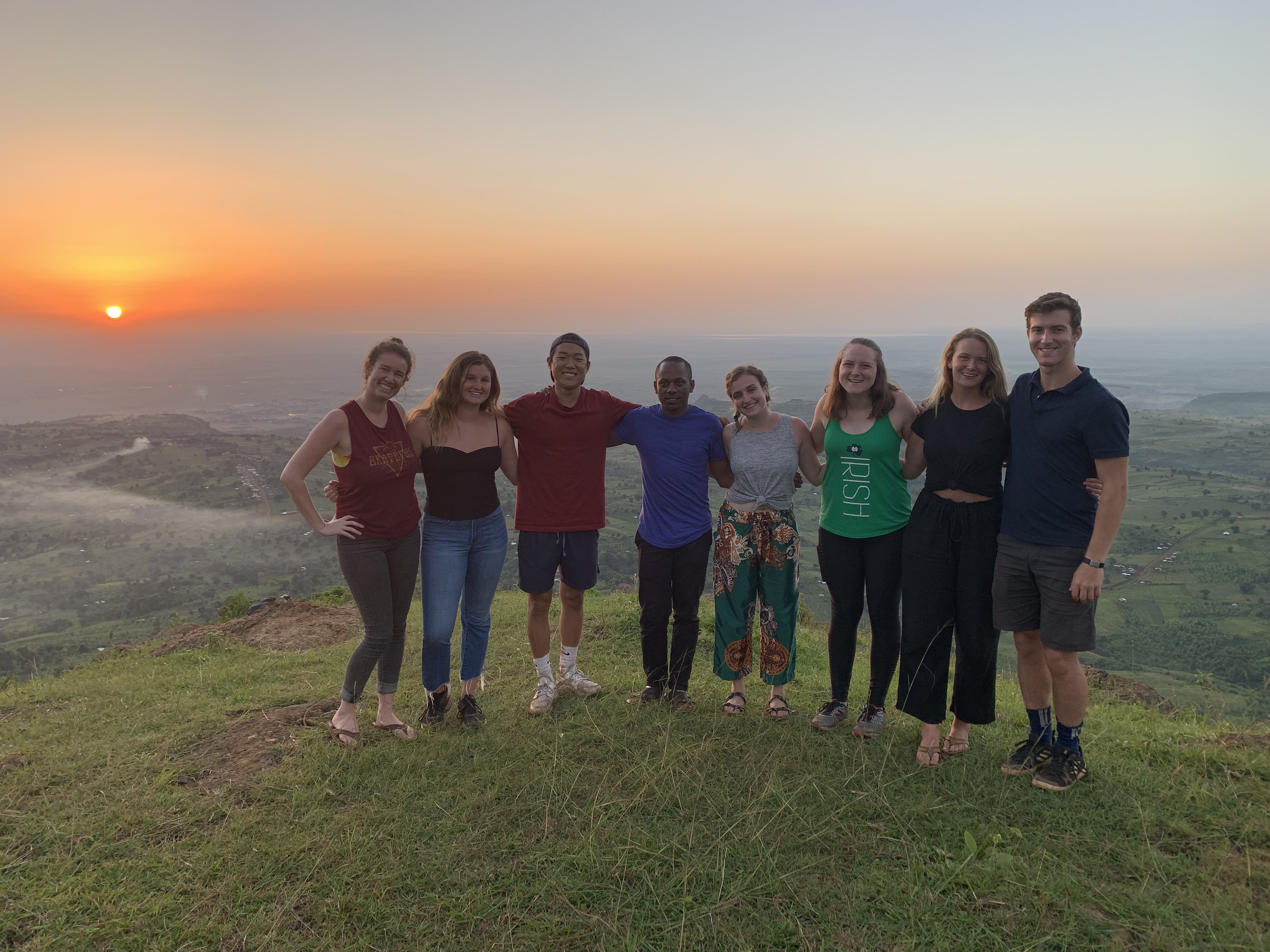 "Mulembe, my! Otiena?" A simple greeting, this was one of the first Lugisu phrases I learned as I sought to interact with my neighbors and community members. I quickly befriended many of the women and children of Buyobo, smiling, laughing, and high-fiving all the kids as I took my short walk to and from the office each morning and evening. This summer I had the pleasure of living and working in the village of Buyobo, in Eastern Uganda. I spent nine weeks interning with the Women's Microfinance Initiative (WMI), an NGO that provides capital, training, and support to women in rural East Africa. Existing in historically patriarchal societies, WMI helps women begin and grow small businesses with the end goal of financial empowerment.
One of the greatest things about interning with WMI was job flexibility, and the ability to work on several projects. While the main tasks for our team of interns were creating our annual factbook and several videos sharing the stories of our borrowers, we also had the opportunity to interact with students at the local primary school, publish a series of write-ups about our borrowers, and redesign the WMI website. With six interns, our work went quickly, and we were able to create more content than any previous team of interns. These materials will be used in WMI's fundraising efforts throughout the United States, showcasing our organization's success, and the outstanding business growth that our borrowers see as members of the loan program. The fundraising efforts will go towards adding loan groups in Uganda, Tanzania, and Kenya, allowing our work's impact to live on for many years since our loan program is self-sustaining.
I am a computer science major, so I focused on supporting WMI technologically this summer. My biggest project was tackling a website redesign, the first major overhaul of WMI's website since its inception in 2008. I had noticed that the website seemed out of date when I was interviewing in the spring, but I was not sure if I would be able to work on it this summer. After a call with WMI's president, another intern and I were given the go-ahead to redesign the website, and I quickly worked through a code-academy course to learn some HTML and CSS. I copied over the information from several pages, making updates to bios and partner organizations while simultaneously stylizing the pages to look more professional. Now nearly complete, the new website is more modern looking, while still containing all of the information that our donors value. It appears more reputable and will be going live soon, after some final touches from WMI's website vendor. This project was a fantastic way to spend the majority of the summer, since it allowed me to develop additional coding skills while providing a more cost-effective solution to WMI's problem of an old website.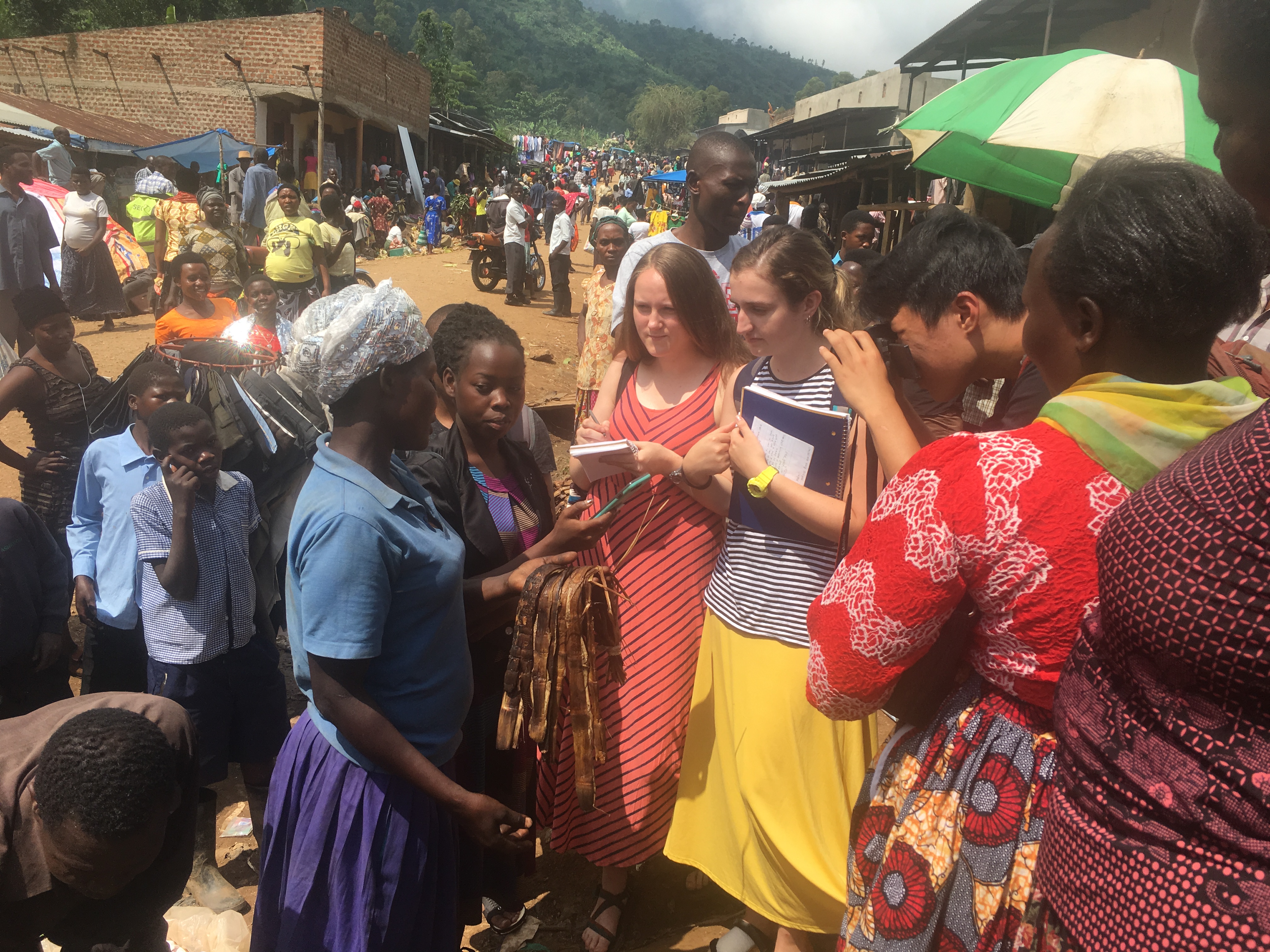 My other main project this summer was the creation of our annual factbook. Though our whole team worked on digitizing the 2,000+ surveys that formed the basis of its information, I was one of the main contributors to the completed factbook. I was able to use the digitized data in Excel to create dozens of graphs that highlight some of the changes that our borrowers have observed after one year in the loan program, and upon successful completion after two years. After creating the graphs and doing an in-depth analysis of the data presented in them, I compiled the graphs into the factbook layout, adding text and an additional analysis focused on the qualitative results that women have experienced as a result of the loan program. Working on the factbook provided me with a detailed look into the positive outcomes of the loan program and allowed me to see the importance of WMI to the community.
While WMI is very involved in the community in Buyobo, community engagement was not my primary role as a summer intern. I spent most of my days working in the office, since WMI has a large Ugandan staff that hosts trainings and is responsible for loan distribution and collection. The highlight of each week, however, was when we did leave the office and interviewed our borrowers. Hearing their stories and how passionate they were about their businesses, seeing the joy evident on their faces when they shared that they could now afford to send their daughters to school – that was the most incredible part of this experience. My work did not feel like work when I knew it was supporting an organization that is doing genuinely good work and making tangible change in the lives of thousands of women each year.
As focused as I was on creating content for WMI, building relationships was even more important. I began to learn Lugisu and got to know our neighbors as I walked to the office each morning. I taught a lesson on boxing to our boys and girls group, and was thrilled when students came up to me to practice their skills a month later. I chased soccer balls around the field and celebrated with the students at Buyobo Primary when I scored a goal for our team. I embraced being called "mzungu" but was filled with joy when a friend would call out my name as I walked down the road. I got to know Lillian, the guesthouse's housekeeper, and constantly chased her two-year-old daughter Ashley around the house. And my last morning in Buyobo, when I was saying my goodbyes to the students, I may have gotten a little teary-eyed when some of the boys said that I was no longer a Mzungu, I was Mugisu (a member of the local tribe) now.
Living in Buyobo, experiencing the challenges (unreliable power, devastating flooding, extremely slow internet speeds) that our borrowers face on a daily basis, and actually meeting and getting to know borrowers is what made my internship so successful. While I could have completed a lot of the same projects from the US, actually seeing the impact that WMI's loans have had for women made me so much more passionate about the work I was doing. Tedious tasks like data entry and fine-tuning the design on graphs would normally frustrate me, but when I remembered that I was doing this to support an organization that has given more than $6.5 million to more than 18,000 borrowers, changing every single woman's life in some way, they felt more important. This is something I plan to keep in mind as I apply for jobs in the future – I aspire to work for an organization that truly changes the world for the better and experiencing this at WMI is something I will never forget.
Beyond the projects I worked on, I had the opportunity to learn about the many facets of WMI's operations. I am also interested in doing pro bono technology consulting for nonprofits in the future, so it is vital that I understand the inner workings of nonprofits. Though each organization is different, witnessing firsthand the flexibility and adaptability required for successful projects, the drive and dedication to WMI's mission that each staff member has, and the joy and humility required for challenging days has provided me with large amounts of knowledge that I will be able to apply moving forward.
The nine weeks that I spent in Buyobo were incredible, to say the least, and I learned so much from this internship. Exploring the Pearl of Africa with the other interns provided me with lifelong memories, and I will be eternally grateful for this experience and all the people I met and the friends I made this summer.