The canonization of Archbishop Óscar Romero in 2018 brought renewed attention to the slain priest's witness and legacy of promoting social justice. This year, LANACC will focus on a contemporary problem that demands urgent attention and ties into the core themes of Romero's mission: gang violence.
Before his death at the hands of a Salvadoran death squad in 1980, Romero predicted the rise of gang violence in his homeland. Romero Days 2019 will focus on WWOD – "What Would Óscar Do?" – in light of his dedication to transitional justice, both in dialogue and action, and his commitment to bringing nonviolence into a new era, particularly as it relates gang activity in El Salvador and the United States.
With some politicians and media outlets promoting a false narrative about Central American gang violence, many mistakenly blame an MS-13 "invasion" from El Salvador with bringing that violence to the US. This distortion of the record needs to be addressed. In reality, MS-13 originated in Los Angeles and was shipped to El Salvador, where it grew in scope and violence. LANACC will disseminate information and new perspectives about this process, and will facilitate the formation of new partnerships to extend Romero's legacy of support for nonviolence to the present. 
2019 Romero Days Conference Schedule (preliminary)
March 18-20, 2019
Hesburgh Center for International Studies
University of Notre Dame
Monday, March 18
Location: Hesburgh Center, C103 (unless otherwise stated)
9:30-10:00am
Registration Check-in
10:00-10:30am
Welcome Address
Peter Casarella, Director, Latin American/North American Church Concerns
10:30am-12:00pm
Session 1—Gangs in El Salvador as a Transnational Form of Belonging, Part I—Background and History
Robert Brenneman, Saint Michael's College
José Miguel Cruz, Florida International University
Moderator: TBD
12:00-1:30pm              
Lunch
1:30-3:00pm
Session 2—Gangs in El Salvador as a Transnational Form of Belonging, Part II—Contemporary Perspectives
Danielle Marie Mackey, Journalist, Freelance
Juan José Martínez d'Aubuisson, Anthropologist and Author, El Salvador
Moderator: TBD
3:00-4:30pm
Session 3—Trauma and Violence Against Women
Laura Miller-Graff, University of Notre Dame
Fr. Mauricio Gaborit, S.J., Universidad Centroamericana
Moderator: Abby Córdova, University of Kentucky
5:00-6:30pm
Session 4—A Conversation with Gustavo Gutierrez and Book Presentation—Beneath a Gangster's Mask: Poems and Reflections by Incarcerated Youth in El Salvador
Jenna Knapp, Author
Rev. Gustavo Gutierrez, O.P., University of Notre Dame (Teleconferencing)
Moderator: Peter Casarella, University of Notre Dame
Location: Hesburgh Center, Auditorium
Tuesday, March 19
Location: Hesburgh Center, C103 (unless otherwise stated)
9:00-10:30am
Session 1—Human Rights in the Face of Gang Violence
Roberto Cuéllar, IIHR, OEI El Salvador
Arnau Baulenas, Judicial Coordinator, Human Rights Institute, UCA, San Salvador
Moderators: Rev. Robert S. Pelton, CSC and Sean O'Brien, University of Notre Dame
11:00-12:30pm
Session 2—The Attempted Truce with MS-13 in 2011-13: What Happened and What Are the Chances for a Truce in the Future?
Héctor Silva Ávalos, InSight Crime
Moderator: TBD
12:30-2:00pm
Lunch
2:00-3:15pm
Session 3—Decoloniality and Theology
Rufus Burnett, Fordham University
Moderator: Steve Battin, University of Notre Dame
3:15-3:30pm
Coffee Break
3:30-4:30pm
Session 4—Reintegration of Former Gang Members Into Society
Pastor Nelson Moz, El Salvador
Rosa Anaya, Second Chances Program, Catholic Relief Services, El Salvador
Moderator: Margaret Pfeil, University of Notre Dame
5:00-7:00pm
Reception and Dinner Banquet
Conferral of the Annual Rev. Robert S. Pelton, CSC Essay Contest Awards
Location: The Oak Room, South Dining Hall
Wednesday, March 20
Location: Hesburgh Center, C103 (unless otherwise stated)
9:00-10:30am
Session 1— Panel Discussion—Transnational Dimensions of Gang Violence in the U.S.
Carmelo Álvarez, Human Services Coordinator, Clean and Green Program, Los Angeles
Rev. Michael Kennedy, S.J., Jesuit Restorative Justice Initiative, Los Angeles
Marco A. López, Catholic Theological Union
Moderator: TBD
11:00-12:00pm
Session 2—Peace Making in El Salvador Today
Sr. Peggy O'Neill, El Salvador  
Moderator: Erin Corcoran, University of Notre Dame
12:30-2:00pm
Lunch
2:00-3:30pm
Session 3—Closing Panel Discussion-- Current Efforts to Build Bridges and Promote Human Dignity
Thomas Hare, University of Notre Dame
Kevin and Trena Yonkers-Talz, Co-Directors, Centro Ignacio Ellacuría, SJ, UCA
Richard Jones, Deputy Regional Director, Latin America and the Caribbean, Catholic Relief Services
Moderator: Peter Casarella, University of Notre Dame
Saturday, March 23rd
5:00pm
Romero Martyrdom Anniversary Vigil Mass
Basilica of the Sacred Heart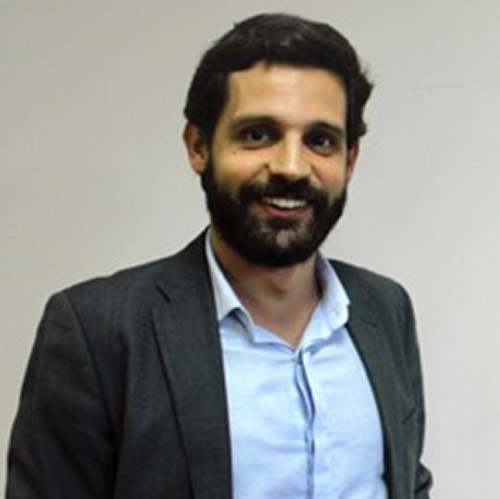 Arnau Baulenas Bardia
Arnau Baulenas Bardia is a lawyer representing victims that have suffered human rights violations. He graduated with a degree in Law from ESADE Law School at the University of Ramon Lull in Barcelona, Spain. Baulenas has two two masters: Masters on the Practice of Law and Masters in International Rights of Businesses. He is currently working on a Ph.D. degree researching access to justice by victims of human rights violations by businesses.
Baulenas is the Judicial Coordinator of the Institute of Human Rights Program at Universidad Centroamericana José Simeón Cañas (UCA) in El Salvador. He represents victims of human rights violations, especially those with cases of executions, tortures, and kidnappings at the national level. In addition, he currently also teaches several law courses at Esade Law School.
---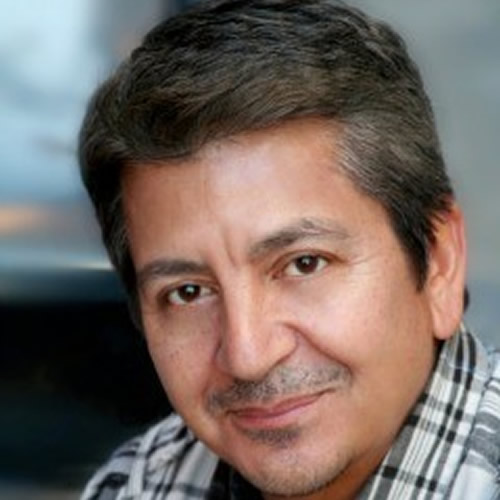 Carmelo Alvarez
Carmelo has been a youth and culture advocate since 1978. After dancing and touring as a Tap/Ragtime dancer and studying theater at Los Angeles Inner City Cultural Arts Center, he was inspired to open cultural centers for communities lacking safe creative spaces for youth. Most notable in 1983, Carmelo opened first West Coast Hip Hop youth center "Radiotron". In 1988, he was commissioned to work specifically with the MS 13 gang through a grant from LA County Supervisor Kenneth Hahn. After the 1992 LA Uprising, Carmelo was funded by FEMA to form the first L.A. "Urban Peace Corp" which evolved into AmeriCorps. By 1994 Carmelo had formed a collective of artist and activist to open "Peace and Justice Center" and then "Luna Sol Café" vegan/vegetarian cafe run by poets, musicians, and activist. Soon after, the City of Los Angeles Cultural Affairs Department commissioned Carmelo to oversee the conversion of 1914 library into "Eagle Rock Art Center". In 2006 Lauren Bon of the Annenberg Foundation contracted Carmelo as Site Manager for largest public art project in the City of LA, which consisted of hiring over one hundred workers to plant corn on a 34-acre historic site. After completing "Not A Cornfield" project, Annenberg funded a Tijuana Mexico project to convert a narco tunnel house into art center "Casa Del Tunel". Carmelo recently completed two years as Case Manager and Interventionist for "Gang Reduction and Youth Development" department. During his forty-year career, Carmelo has opened twelve cultural spaces and is developing a youth multimedia school/movie production studio to prepare youth for work in the film industry and to give them a voice to tell their stories.
---
Danielle Marie Mackey
Danielle Marie Mackey is an independent, longform, investigative reporter based mostly in Central America. She received her BA in Political Science and International Studies from Saint Louis University and later received a Master's in Journalism and Latin American Studies from New York University. She has spent most of the past decade living in El Salvador, where she bases most of her work. 
Mackey writes about security and development for places like The Intercept, The New Yorker, Foreign Policy, and The New Republic. She is an Investigative journalist interested in security and development in Central America and the U.S. Mackey is currently four years into a long-term project about security policies, gangs, and violence, as a senior fellow at the Schuster Institute for Investigative Journalism and the Fund for Investigative Journalism. Mackey is also a contributor to The Intercept, where she was formerly remote staff of the research team. Through July 2019, she is one of three journalists on an investigation into regional corruption for El Faro, in conjunction with Contra Corriente, funded by the International Women's Media Foundation and El Faro.
---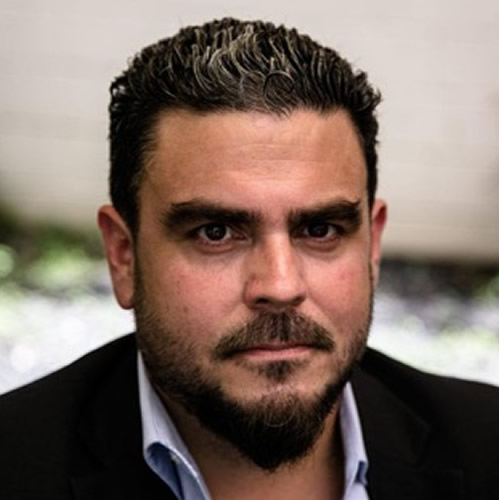 Héctor Silva Ávalos
Héctor Silva Ávalos has 20 years' experience as a journalist, editor, and writer. He has worked in El Salvador as a reporter and editor for La Prensa Gráfica and as a collaborator for El Faro internet news magazine and for Plaza Pública in Guatemala. In 2014, he co-founded the online magazine Revista Factum. Silva Ávalos is a Senior Research Fellow at the Center for Latin American and Latino Studies at American University in Washington, DC. He is a graduate of Universidad Centroamericana José Simeón Cañas (UCA) in El Salvador and has a MA in journalism from the University of Barcelona, Spain, and Columbia University. Silva Ávalos has been an InSight Crimecollaborator since 2012.
---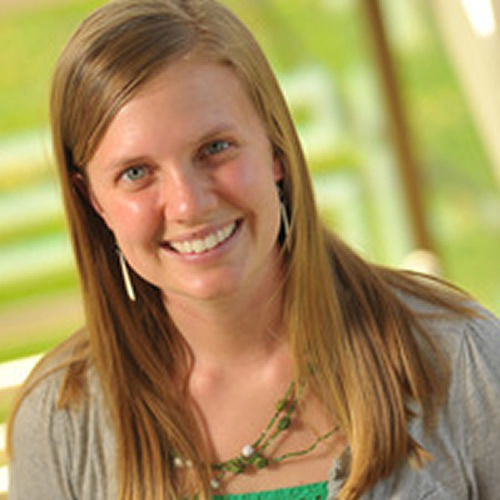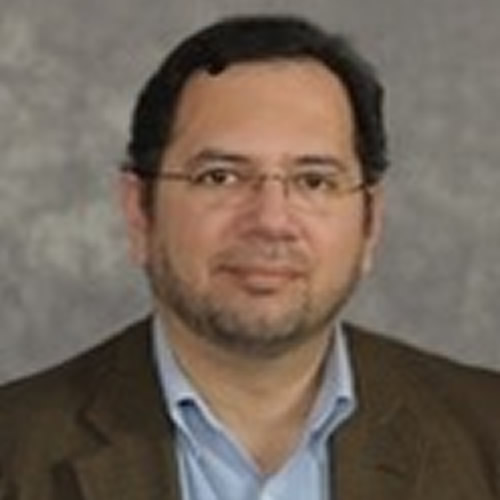 José Miguel Cruz
José Miguel Cruz is the Director of Research at the Latin American and Caribbean Center (LACC), at Florida International University in Miami. He is also visiting assistant professor at the Department of Politics and International Relations at FIU. He has been the director of the University Institute of Public Opinion (IUDOP) at Universidad Centroamericana José Simeón Cañas (UCA) in El Salvador from 1994 to 2006. During the 1990s, he was an assistant professor of Social Psychology at the School of Medicine, Universidad de El Salvador. He has also lectured at the Universidad Centroamericana in San Salvador; Universidad Nacional Autónoma, Honduras, and Lund University, Sweden. 
Miguel Cruz has worked as a consultant for the World Bank, the IADB, the Pan-American Health Organization, the UNDP and several NGO's on the topic of Central American violence, gangs, and governance. As director of IUDOP he supervised more than fifty national public opinion polls in Central America, especially in El Salvador, and conducted several survey-based research projects on political behavior, criminal violence, and human rights. He has been working on Central American gangs since 1996, and has published several articles about violence in the region. He holds a Doctoral degree in Political Science from Vanderbilt University and a Master degree in Public Policy in Latin America from Oxford University, England.
---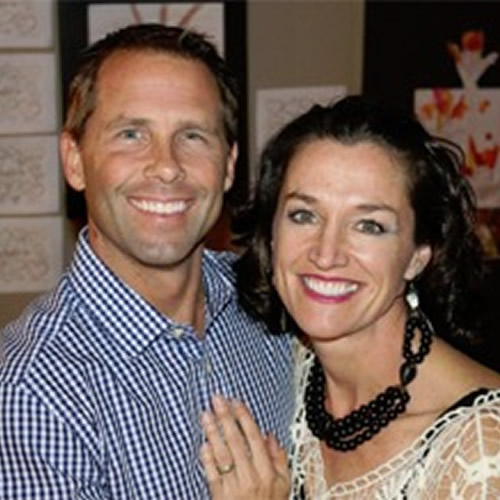 Kevin and Trena Yonkers-Talz
Kevin and Trena Yonkers-Talz have lived in Central America for over 20 years working in Jesuit higher education. They are co-founders and were co-directors of Casa de la Solidaridad, Santa Clara University's praxis-based study abroad program in El Salvador. The Casa program provided an educational experience that integrated faith formation, community living, accompaniment of people on the margins, and academic excellence. Over 700 students participated in the program over the course of 19 years.  
Currently, Trena and Kevin are launching Centro Ignacio Ellacuría (CIE) with the Jesuit university in El Salvador, Universidad Centroamericana José Simeón Cañas (UCA). CIE develops academic and formation programs that integrate the exploration of faith and the promotion of justice through a praxis-based, liberationist pedagogy. Inspired by the UCA martyrs and the Jesuit educational tradition, the mission of the center is to promote the formation of leaders who are competent, conscientious, compassionate, and committed.
---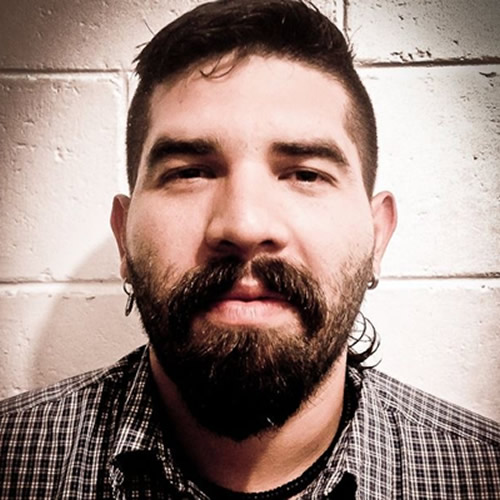 Juan José Martínez d'Aubuisson
Juan José Martínez d'Aubuisson (El Salvador, 1986) is an anthropologist. He has studied in depth the phenomenon of gangs since 2008, focusing his interest on the role of violence in the dynamics of these groups. He is perhaps, because of his dedication and method of work, one of the researchers who best understands the phenomenon. He has studied for different North American and Latin American universities and has published several articles about gangs of several countries in scientific journals such as Problemes D'Amerique Latine, Pacarina del Sur, Identities, Reality and Reflection, among others. José Martinez has published narrative chronicles about gangs in media such as El Faro or Revista Factum. He is also the author of the book of stories of Salvadoran women, Las Mujeres que Nadie Amó(2010) and co-author of the non-fiction book Chronicles Black. From a Region That Does Not Count (2012).  
---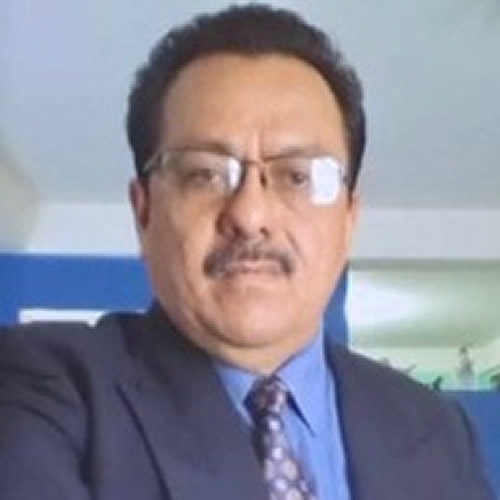 Pastor Nelson Moz
Pastor Moz has been serving as a pastor at Eben-Ezer church in the gang infested area of "Dina El Salvador" for 22 years.
Several years ago he was called to work with the youth affected by the civil war and gangs, and 6 years ago he welcomed the first gang member into his church. This marked the beginning for Huellas de Esperanza (Footsteps of Hope), a refuge for gang members that have converted to Christianity inside jail and are released with no place to go. For many any of these ex-gang members, returning to their neighborhood will mean going back to their old ways or death. 
Pastor Moz and his team visit the jail at San Francisco La Gotera, where most of the 1,700 inmates are followers of Christ. Once inmates are released, they are welcomed into the ministry and the church that serves as a refuge, a home where they continue learning about God's word. Pastor Moz and his team run a small bakery outside the church that helps cover some of the financial responsibilities of the ministry. 
Today, Pastor Moz is a father figure for many ex-gang members. His ministry, Huellas de Esperanza, houses 17 ex-gang members that are serving God in the community of Dina. Pastor Moz, his family, and team trust the Lord and work to reach many more gang members to receive Christ and make a difference in El Salvador.
---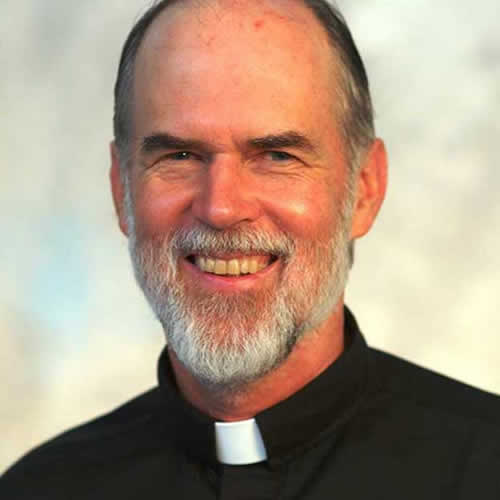 Rev. Michael Kennedy, SJ
Fr. Kennedy started Centro Pastoral Rutilio Grande at Our Lady Queen of Angels Church (La Placita) in 1984.  His work there is featured in a newly published book, Fr. Luis Olivares: Faith, Politics and the Origins of the Sanctuary Movement in Los Angeles. Between the years 1984 and 1990, hundreds of Salvadoran refugees were housed in the church, and he assisted in declaring La Placita the first Roman Catholic Church in Los Angeles to declare public Sanctuary. During this time he also accompanied many interfaith and Congressional delegations to El Salvador. Fr. Kennedy also took part in the repopulation effort of Salvadoran refugees from Honduras back to El Salvador, and he subsequently worked for three years in El Salvador with the Jesuit Refugee Service (JRS).
From 1994 to 2007, Fr. Mike was pastor at Dolores Mission in Los Angeles, where he developed a passion for working with the poor and marginalized, and met countless families whose lives were torn apart by gang violence and crime. Returning from the General Congregation of the Society of Jesus in 2007, Fr. Mike decided to found Jesuit Restorative Justice Initiative to create restorative practices and retreats for incarcerated people, with an emphasis on youth tried as adults. 
Fr. Mike speaks throughout California and the United States on his method of Ignatian meditation. He has been recognized by the California Chief of Probation Officers and the City of Los Angeles for his work transforming the lives of incarcerated youth, their families, and communities. Recently he was awarded an Honorary Doctorate from Santa Clara University for his work with refugees and those imprisoned.
---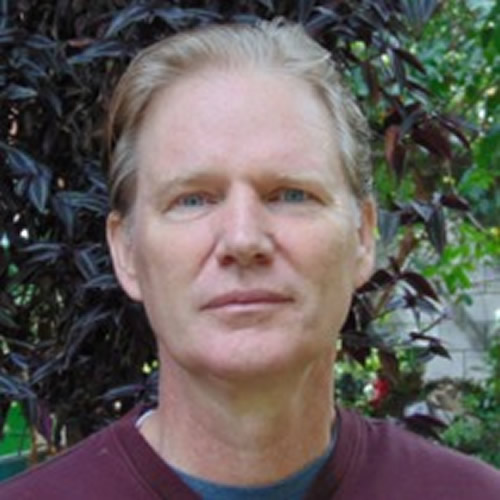 Richard Jones
Rick Jones specializes in issues affecting Central American migration, including gang violence, poverty, and internal displacement. Mr. Jones is the Youth and Migration Advisor in Latin America and the Caribbean for Catholic Relief Services. Rick has lived and worked in Latin America for over 28 years, working for CRS for the past 20. Currently based in El Salvador, he has led CRS programs that tackle issues such as poverty, gang violence, migration, and internal displacement, as well as designing development alternatives and responding to the region's biggest emergencies. Mr. Jones earned a master's degree in International Relations from The Johns Hopkins School for Advanced International Studies (SAIS) and a bachelor's degree in English literature from Boston College. 
---
Robert Brenneman
Robert Brenneman is an assistant professor of sociology at Saint Michael's College in Vermont. His research focuses on the impact of violence and violent social structures on human flourishing. His book Homies and Hermanos: God and Gangs in Central America (Oxford University Press 2011) takes a close-up look at the lives of 63 former gang members, many of whom joined an evangelical congregation as part of their attempt to extricate themselves from gang violence. Currently, Brenneman advises a team of Guatemalan researchers studying the impact of Pentecostal and Catholic Charismatic movements on civic participation and social capital in Guatemala City. He received his M.A. and Ph.D. in Sociology from the University of Notre Dame and his B.A. from Eastern Mennonite University.
---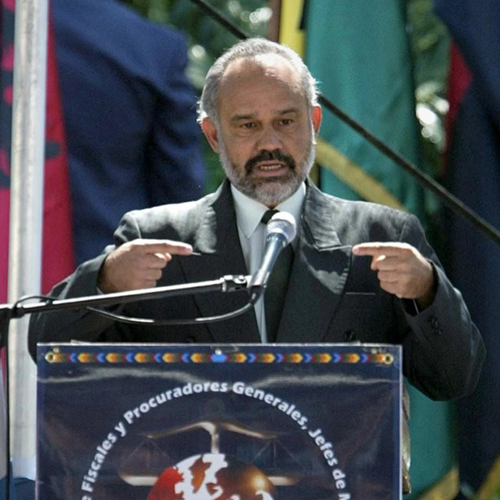 Roberto Cuéllar
Roberto Cuéllar held the position of Executive Director at the Inter-American Institute of Human Rights from 1999 to 2013. Between 2014 and 2018, Cuéllar was the Regional Coordinator of the Human Rights Education Program of the Organization of Ibero-American States in San Salvador, where he is currently the Director and Permanent Representative.
Roberto Cuéllar has a long track history in the protection of human rights for disadvantaged groups, working in conjunction with civil organizations and having taken part in several social movements. In 1975, Cuéllar began by offering free legal services for the poor of El Salvador as he led and co-founded Socorro Jurídico del Arzobispado, a group that worked along Saint Archbishop Óscar Arnulfo Romero. He then became advisor in Central America and the World Council of Churches (WCC) before the Human Rights Commission of the United Nations from 1981 to 1986. 
Cuéllar obtained his Bachelor's in Law and Social Psychology from the University of El Salvador (1970 – 1980) and was a visiting student researcher for the Law School in Harvard University and Florida International University between 1986 and 1992. Cuéllar has been the co-author for several applied studies on human rights for indigenous populations, refugees, and migrants in the Andina and Central American Region. He has been given several awards and honors for his work in the advancement and protection of human rights in El Salvador and Central America.
---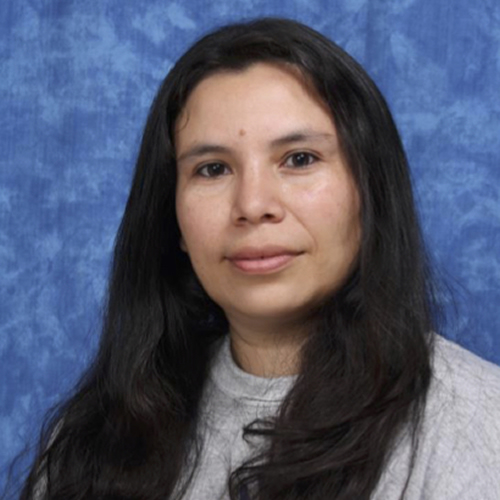 Rosa Anaya
A native El Salvadorean, human rights activist and peace building advocate, Rosa Anaya is changing the lives of at-risk youth in El Salvador through Catholic Relief Services (CRS). Based in San Salvador, Rosa has worked with the CRS Youth Build Program since 2001. YouthBuild is serving vulnerable, at-risk youth, helping them become productive members of society, where they too can help build peace in seeking restorative justice within a very violent nation. Rosa works to coordinate various YouthBuild sites, helping to adapt them to different risk levels. She is also part of a team that is developing life skills and leadership competencies for youth.  
Over the last twenty years, Rosa has been dedicated to working in communities where children and youth have been impacted by violence. Working in many situations in which the lack of opportunities has led them to criminal activities. Her commitment to nonviolence has led her to work with an emphasis of peaceful means for youth in conflict with the law or engaged in violence.
---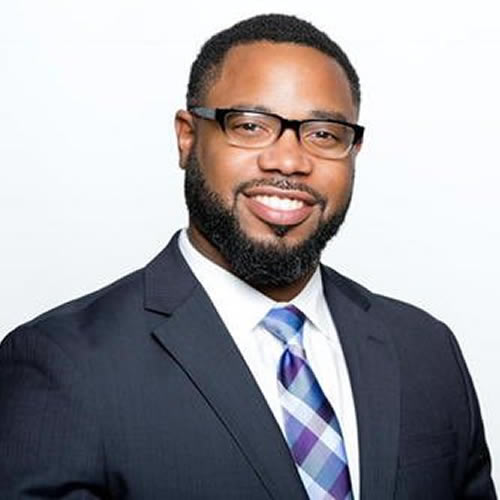 Rufus Burnett
Prof. Burnett is an assistant professor of Theology at Fordham University. A native of Gulfport, MS., Burnett earned his PhD in Systematic Theology with honors from Duquesne University, and his master's degree in Religious Studies from Loyola University New Orleans. He previously taught within the Africana Department and Balfour Scholars Program at the University of Notre Dame. His area of study focuses on the sonic, spatial, and embodied realities of the Christian imagination. His latest text, Decolonizing Revelation: A Spatial Reading of the Blues, takes up these realities with regards to the American music genre known as the Blues. Burnett's text exposes the blues as an epistemic/cosmological framework that works to delink the Christian imagination of revelation, which is God's self-disclosure in history, from oppressive foreclosures within nationalism, Christian denominations, race, class, sexuality, and ethnocentrism.
Burnett's constructive theological approach to systematics looks to expose the theological insight of people groups that respond to domination through the creative use of cultural production. He has shared his insights on panels organized for the World Forum for Liberation Theology, the American Academy of Religion, and the Ecumenical Association of Third World Theologies. His current course offerings are Faith and Critical Reason and Spirituals, the Blues, and African American Christianity.
---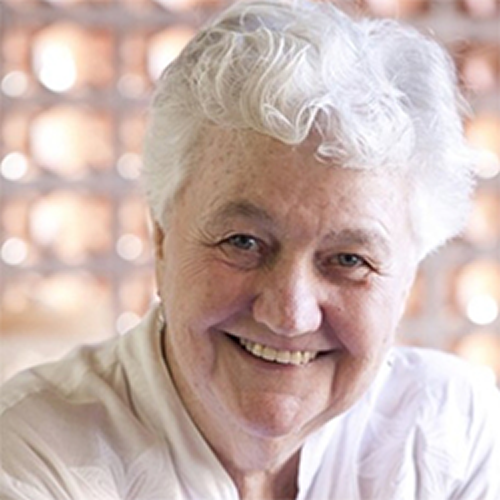 Sr. Peggy O'Neill
Sister Peggy O'Neill earned her bachelor's degree from St. Elizabeth College in Morristown, New Jersey, her master's degree from Marquette University, and her doctorate from New York University. As a theology professor, she taught at Iona College in Rochester, New York for 25 years. 
Following a tour of Central America in the early 1980s, Sister Peggy began serving in the Diocese of San Salvador in 1986 by assisting refugees and accompanying them during the civil war in El Salvador. In 2006 Sister Peggy opened El Centro Arte Para la Paz, an educational and cultural center that promotes peace through dance, art, and theological reflection. The Center has served thousands of people since its opening through programs that strengthen cultural identity and unity within the community, teach skills to support self-sufficiency and critical thinking, promote environmental awareness, teach gender equality, explore nurturing spiritualities, and build bridges between cultures. Sister Peggy has also continued to teach through Augsburg College's Center for Global Education in El Salvador and currently in Santa Clara University's Casa de la Solidaridad in El Salvador. 
A highly respected, long-time peace activist, Sister Peggy has received many honors and awards. Among these include the 2008 Peacemaker Award of the Congregation of the Sisters of St. Joseph of Peace and the 2008 Ciudadana Ilustre Award. The latter recognized her work on behalf of social and cultural development in El Salvador. This spring, the University of Scranton awarded her its Pedro Arrupe, S.J., Award for Distinguished Contributions to Ignatian Mission and Ministry.
Sister Peggy's energy and zeal inspires new generations of students with her passion for justice and peace. In a 2012 interview, Sister Peggy offered the following commentary that crystallizes her worldview and her hopes for the people she encounters: "At my funeral it is my desire that someone says, 'She died on the last day of her life; no sooner. She continued to struggle and grow.'"
---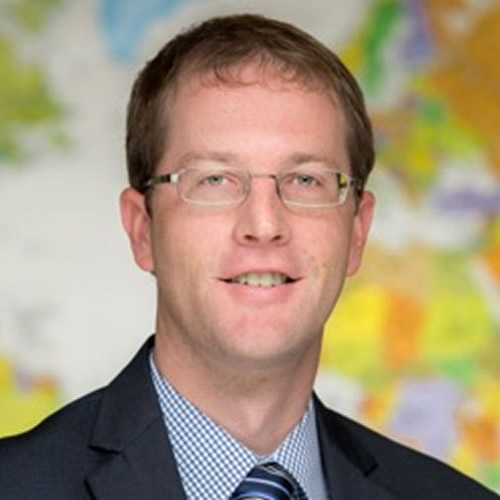 Thomas Hare
Tom Hare is a senior technical associate in NDIGD's Applied Innovation Division. In this role, he develops, implements, and evaluates international development programs. Hare's research primarily examines rule of law and human rights programs in Central America. His experience in design, implementation, and evaluation of international development programs includes work funded by the Department of State, U.S. Agency for International Development, United Nations, and private donors. Hare's book on citizen security policies in Central America (Fordham University Press) is due out in 2018. Additionally, he has conducted programs and research fieldwork in Spain, Lithuania, Bosnia, South Africa, Uganda, and throughout Latin America and the Caribbean.    
Hare holds a Ph.D. in public policy analysis from Saint Louis University, as well as a dual master's in development management and policy from Georgetown University and the Universidad Nacional de San Martín in Argentina.
---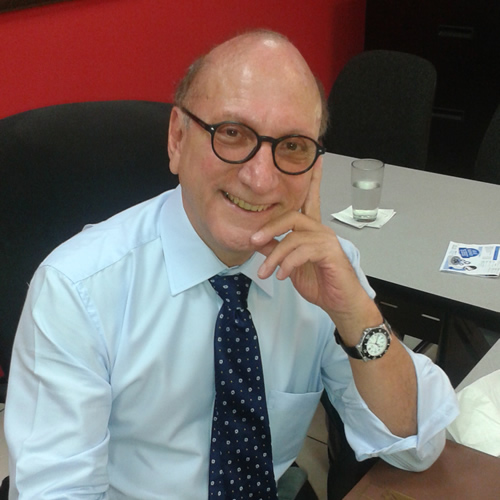 Mauricio Gaborit
Mauricio Gaborit holds a doctorate in social psychology from the University of Michigan (Ann Arbor) and is presently Chairman of the Department of Psychology of the Universidad Centroamericana José Simeón Cañas (UCA) of El Salvador and Director of its Graduate Program in Social Intervention.  He has published in the areas of gender, social and gang violence and psychosocial intervention in political violence, disasters and undocumented migration of children to the US.  He taught at St. Louis University (St. Louis, MO, USA) and has served as visiting professor at the Universidad Complutense de Madrid, Universidad de Granada (Spain)m Georgetown University (where he held the Jesuit Chair) and the Institute for Peace Studies of the University of Tromsø in Norway.  His current interest is in researching historical memory in communities that suffered the violence of civil war in El Salvador, and the decision process of undocumented migration of children and their families, and the impact that migration has on family structure and relationships.  He has served as a consultor on irregular migration to the United Nations  Refugee Agency (UNHCR), The United Nations Fund for Population Activities (UNFPA), the International Organization for Migration (IOM).
He has served on the Editorial Board of : International Perspectives in Psychology: Research, Practice, Consultation, edited by the American Psychological Association (until 2011); and until the present on the Editorial Board of Revista de Psicologìa Social (edited in Spain) since 2010; is editor of Estudios Cetroamericanos (ECA) published in El Salvador.  He also served on the Board of Trustees of Regis University (2000-2010), and presently is Vice President of the Board of Trustees of the UCA in El Salvador.