Latin American History Working Group
The "Populacho" Rises: Elite Visions of Urban Space and the Working Poor in Santiago, Chile (VIRTUAL)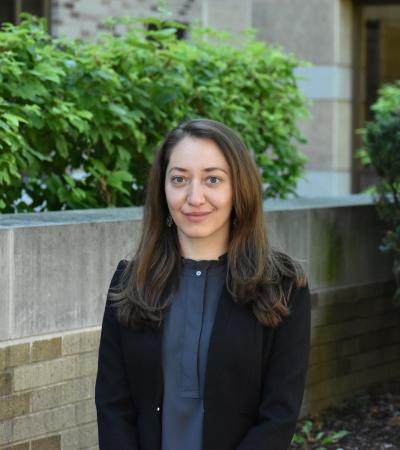 In accordance with updated University guidelines on limiting public gatherings in light of COVID-19 concerns, this event will be offered virtually via Zoom. Those interested in attending should register for the pre-circulated paper and instructions on how to join by computer or phone.
"The "Populacho" Rises: Elite Visions of Urban Space and the Working Poor in Santiago, Chile"

Denisa Jashari
Assistant Professor of Latin American History, University of North Carolina, Greensboro
Kellogg Institute Visiting Fellow 

Please register here to attend. 
About the Latin American History Working Group
The Latin American History Working Group brings together Latin American historians—both faculty and graduate students—for serious, extended, and creative intellectual exchange. Monthly meetings feature paper presentations by faculty members, graduate students, and invited scholars. Encouraging an interdisciplinary approach, the group aims to strengthen the growing community of Latin American historians at Notre Dame, to professionalize its graduate students, and to host notable scholars in the field at the University.
Cochairs: Ted Beatty, Karen Graubart, and Jaime Pensado
Speakers / Related People
Denisa Jashari is a historian and Latin Americanist whose research interests include modern Latin America, urban history, political culture, social movements, the Cold War, and oral history and memory. She will begin her appointment as an assistant professor of Latin American history at the University of North Carolina Greensboro in 2021...
Read More