Session 4: 4:00 PM - 5:15 PM
Panel C: The Power of Sustainable Thinking: Lessons for Environmental Policy
C102 Hesburgh Center
Moderated by Tracy L. Kijewski-Correa
As the environment continues to become increasingly vulnerable to the effects of human manipulation, the role of sustainable development is crucial in ensuring the longevity of the planet. This panel discusses the use of viable approaches to interacting and protecting resources from the land.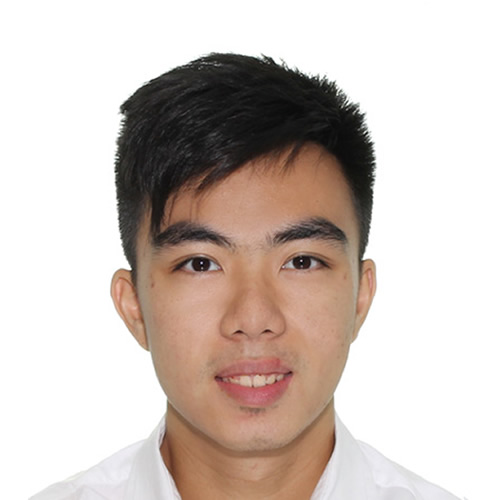 Living off the Land: Sand Harvesting, Land Management, and Sustainable Livelihoods in Kenya
Ernest Tan, Yale-NUS College
(2019 Bartell Prize recipient)
Abstract: Sand and gravel, known as aggregates, are the most-extracted material from the planet (Torres et al. 2018). Global urbanization is driving exponential growth of sand extraction, seriously threatening land and water ecosystems (Gavriltea 2017). In developing countries, informal sand mining is an important livelihood strategy for the poor; good land-management practices are needed in order to improve the sector's environmental and economic sustainability. In Kenya, the National Sand Harvesting Guidelines were codified in 2007, but implementation remains inadequate, unlicensed sand mining continues, and miners have been unable to escape poverty. This research investigates the causes of sand harvesting in a peri-urban village in Kisumu, Western Kenya, where villagers have been mining sand since 1978. The main goal of the study is to understand how land-management institutions and land-use guidelines are affecting sand harvesting activity in Kisumu. From April to May 2018, 40 semi-structured interviews were conducted with villagers, government officials, community leaders, and environmental activists. It was found that the private property regime was a key enabler supporting on-farm sand mining, while ambiguous notions of public land supported sand mining in the lake. Furthermore, while there were regulatory frameworks to control sand mining, difficulties in enforcement by community leaders and government officials allowed miners to flout the rules. Finally, the commodification of village land as a site for speculative investment also indirectly encouraged sand mining. The study concludes with recommendations on how government officers, community leaders, and villagers can work together to manage sand resources more sustainably.
Bio: Ernest is an Urban Studies major at Yale-NUS College. On campus, he is a member of the Climbing Club. Ernest is interested in studying Village Urbanization, Urban Planning and Policy, and Land-use Change. During his time in the field, he was waiting to interview a government official from the Ministry of Lands and overheard a gentleman talking about a piece of land in the village where he was conducting fieldwork. Ernest told the man that he had a copy of the registry index map showing the land parcels in the village and invited him to have a look. It turned out that the man was an environmental activist who was suing local government officials for land encroachment. He invited Ernest to accompany him on his visit to verify the land encroachment case. Ernest also found out that he was an active campaigner for greater sustainability in sand harvesting. This chance encounter turned out to be one of the most important experiences during his research.
---
Belt and Road Initiative: The Sino-Samoa Pact
Ana Garibay Mares, University of Oregon
Abstract: The Independent State of Samoa faces intersecting environmental, economic, and social vulnerabilities as a small island nation. Regionally, the Chinese Belt and Road Initiative (BRI) is an infrastructure and tourism-oriented project proposed to increase Samoa's development. My research examines these development plans with a focus on local sustainability. I employ the three pillars of sustainability in my analytical framework, including innovative social enterprise projects for generating money, maximizing mutual benefits, reducing Samoa's need for loans, while also staying aligned with the traditional way of life - the fa'asamoa. As such, I spent three months in Samoa investigating whether the BRI can maximize sustainable development through the hybridization of the Chinese State-Owned Enterprise (SOE) system and the "social enterprise" business model. I conducted field research using purposive sampling methods whereby I identified key informants, such as traditional, private sector, and governmental community leaders. I conducted semi-structured interviews for participants to share their suggestions and stake regarding BRI engagement, as it pertains to their respective sector. I focus particularly on the intricate social enterprise model executed by the Poutasi Development Trust (PDT). Data collected suggest the PDT offers indigenous communities the platform to directly benefit from the BRI by using funds gathered from the seasonal workers program to establish family businesses, exporting goods to niche communities along the BRI, and enhancing the range of goods and services offered by the tourism sector. Its operations also work to promote environmentalism and preventative health outcomes, while reducing Samoa's dependence on remittances, including international assistance loans.
---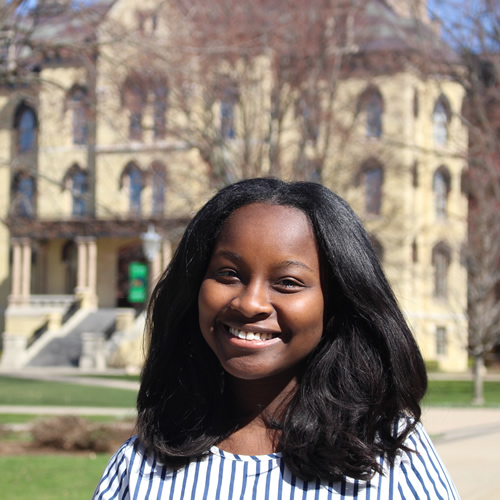 Perceptions regarding the distribution of responsibility within mining communities between mining companies, government, and individuals
Gifty Marfowaa, University of Notre Dame
Abstract: Ghana, second only to South Africa, is one of Africa's leading countries for mining. Considering that mining communities provide such a major contribution to Ghana's GDP, it is important to understand sustainable development within the context of the mining sector. While Ghana's GDP has advanced historically due to mining, research has shown that these benefits have been out of reach for many Ghanaians living within regions heavily concentrated in mining. Through in-depth interviews with students at Kwame Nkrumah University of Science and Technology, General members of the population (GMPs), and doctors from Kumasi South Hospital, this research seeks  to analyze perceptions among Ghanaians concerning the distribution of responsibility between mining companies, the government, and individuals. While existing research has highlighted opinions of those within mining communities and themes of metalloid contamination and land degradation, this project has obtained opinions from those removed from mining communities to learn more about the general consensus. The study has shown that major perceptions concerning complications within mining activities are of health risks, especially water contamination, education, and the need to eradicate risks involved in mining. Additionally, the results indicate that many Ghanaians believe that the major problem in mining communities is due to the prevalence of small-scale miners and the damage that their activities cause. These findings imply a need to re-focus the discourse concerning the integration of sustainable development within mining communities through corporate social responsibility. 
Bio: Gifty is a Science-Business Major from Breen-Phillips Hall at the University of Notre Dame.  On campus, she is a part of Voices of Faith (Co-President), the African Students Association, and the Multicultural Pre-med Society. Her research interests are Global Health, and The role of business in International Development. During her time in Ghana, one of Gifty's favorite interview groups was that of the students from Kwame Nkrumah University of Science and Technology. These students had such varying backgrounds surrounding the mining industry, she was interested to see how her counterparts were embarking on their academic journeys in Ghana. These students showed Gifty the best flavors of Fan Ice, along with several types of Ghanaian delicacies that she still misses. 
---