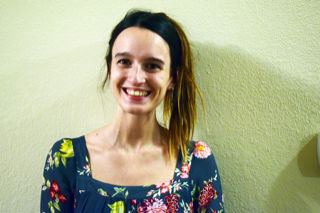 Kellogg PhD Fellow Agustina Vazquez Fiorani has been awarded a 2023 Matthew Tobin Cappetta Archaeological Scholarship by the Society for American Archaeology. 
Matthew Tobin Cappetta Archaeological Scholarships provide funding for graduate students studying archaeology or ethnoarchaeology of the American Southwest and the South American Andes or whose research involves significant collaboration with Native American Indians. The scholarship covers tuition, course fees, and books or course materials for graduate-level classroom and field-based courses in anthropology, with emphasis in archaeology or ethnoarchaeology. It also supports travel to attend field schools or directed study projects that lead to research papers, reports, journal articles, or advanced field research. Amount awarded is variable with one or more scholarships available each year.
Vazquez Fiorani is a doctoral student in the Department of Anthropology at the University of Notre Dame whose interests include household archaeology, Andean prehistory, ancient pottery, material culture, identity and ethnicity, gender, food studies, and the application of organic residues analysis to archaeological ceramics. In her research, she combines archaeological science approaches with an anthropologically guided focus to elucidate aspects of craft and food in early village societies to offer a more peopled view of these communities.
In addition to receiving a Kellogg PhD Fellowship, she has received two grants from the Kellogg Institute for International Studies to present her work at academic conferences.