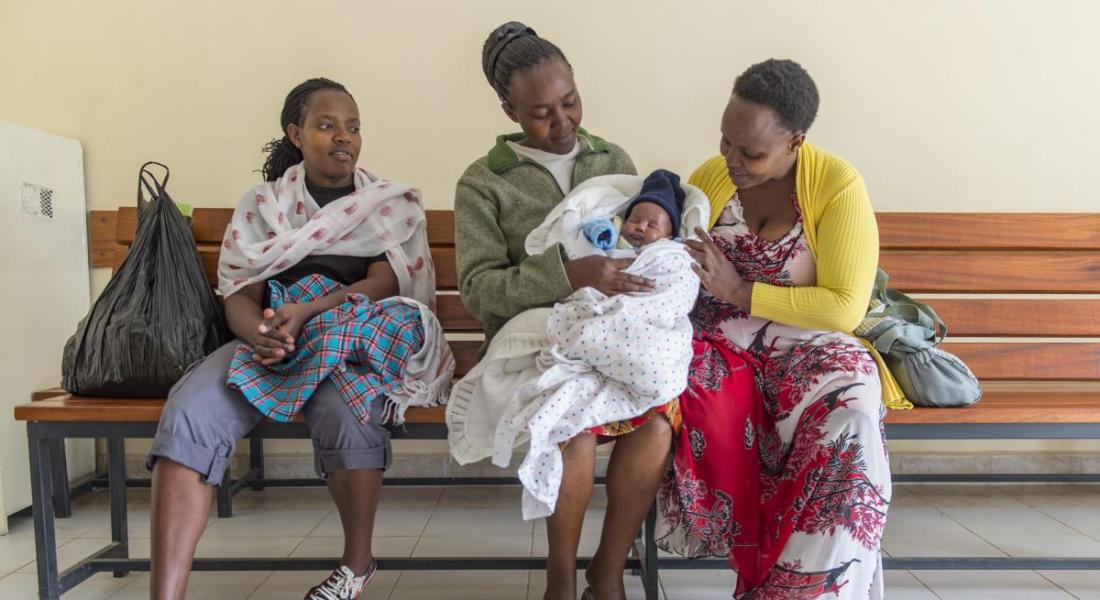 Update from Dandora: A New Approach to Maternal Care
By Kellogg Faculty Fellow Terence Johnson (economics)
Newborn babies and their mothers are among the most precious and vulnerable members of society, in which the beauty and promise of life are the most evident. But for many women, particularly in developing countries, joy immediately confronts the harsh realities of poverty, disease, and violence, often even before they leave the hospital. Through our research, the Ford Program, in partnership with Visitation Maternity Ward at Brother Andre Medical Center at the Holy Cross Parish in the Dandora section of Nairobi, Kenya, is investigating a new approach to delivering care to newborns and their mothers.

Although it is early, our work has already provided a clearer understanding of the conditions and challenges these women and babies face. Our baseline survey asked women about their past pregnancies, and provided a number of sobering findings:
Only 11% of the births were covered by any kind of insurance;
87% of women could not afford to deliver in higher-quality mission or private facilities;
To finance care, many women had to work for most of their pregnancies, with 57% stopping strenuous activity less than four weeks before their due dates;
Many women worked until the day of delivery, resulting in stressful pregnancies: 14% of newborns weighed less than 2.5 kilograms, the standard benchmark for a healthy baby.
17% of women reported abuse during delivery, with 6% saying they were struck by doctors or nurses, and 38% ignored for long periods of time and denied basic needs, such as requests for water.
While numbers cannot capture the true costs of this kind of adversity, they clarify how widespread the problems are and the necessity for intervention.

To better understand the benefits of the new health center and how best to further assist the community, the Ford Program research project puts the welfare of participants first and aims to two important questions: First, how do women decide where to give birth and how can they best finance a delivery at a safe, high-quality institution? Second, what is the impact of the health center and financial assistance on maternal and child health?
To answer these important questions, we are using tools from the economics and public health literatures to run an experiment. We offered women—both pregnant and not—the chance to buy delivery insurance at reduced prices, which were randomized. Women who receive larger discounts are more likely to use the new hospital, to take time off sooner from strenuous work, and to face less stress and conflict at home, since their pregnancy will ultimately be cheaper and safer.
By comparing the choices and average outcomes of women who have similar characteristics but received different discounts, we can see which gains in child and maternal health can be attributed to the hospital as well as to the financial assistance. The research lets us help women participating in the study, open up this new and exciting facility to more members of the community, and learn what kinds of financial and institutional assistance will have the most impact, in Dandora and elsewhere in the developing world.
Working in solidarity with the people of Dandora, we are excited to help make life-changing care more accessible, as well as to contribute to our understanding of poverty and public health.