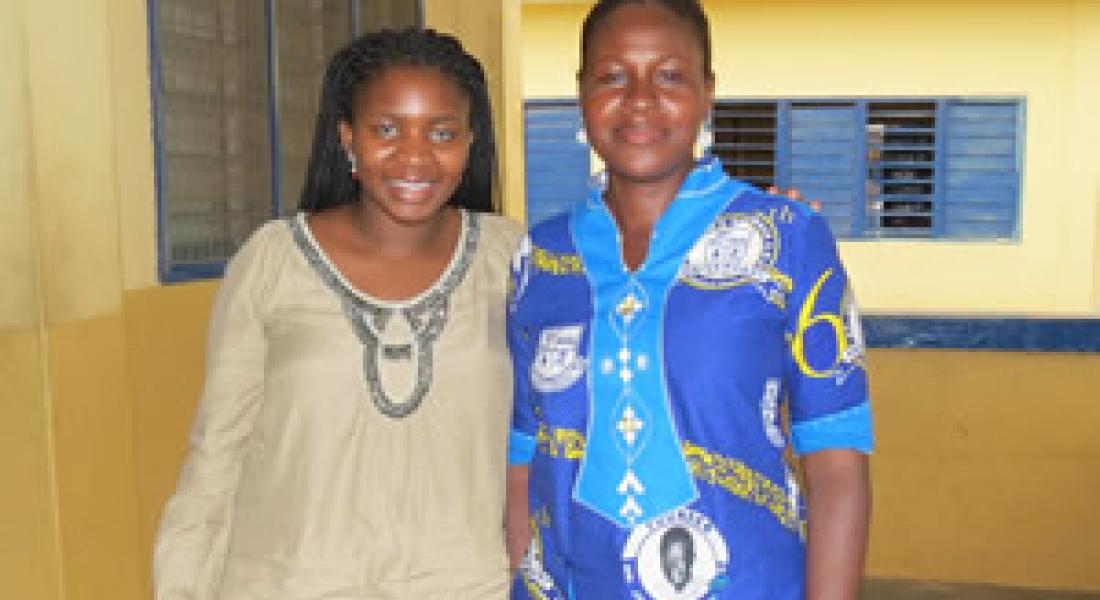 The weather here in Accra has been a wonder. The people tell me we are approaching "rainy season" and that heavy, ferocious rain will soon become a daily thing. The last time it rained (a few days ago), I couldn't go out to get my work done. I later heard that some rural-area businesses were damaged by the rain. Somehow there is no in-between: it's either scorching hot or it's raining dogs, cats, and ND squirrels.
My research is progressing steadily and I think I have somewhat mastered the rhythm of things. I bring an application letter to schools for permission to work with their teachers on questionnaires and potential interviews, talk to administrators at the school, and then I usually have to wait a few days (or weeks, or indefinitely, unfortunately) to hear back. My goal is to have 40 questionnaires filled out, and 20 interviews conducted. I'm about a little over 2/3 into my goal.
While most Ghanaians speak English, they also speak Twi and Pidjin English. Some people speak Twi to me without realizing that I don't understand it, so I have learnt some basic phrases beyond my initial Akwaaba (Welcome), which I learnt at the airport. I finally had some of the local food, specifically wakye, which is made with rice, beans, and a special sauce. I really liked it. Ghanaians also love to dance and listen to Afrobeat music. I have always loved Afrobeat music, but now I have learnt to appreciate the Ghanaian touch to it.