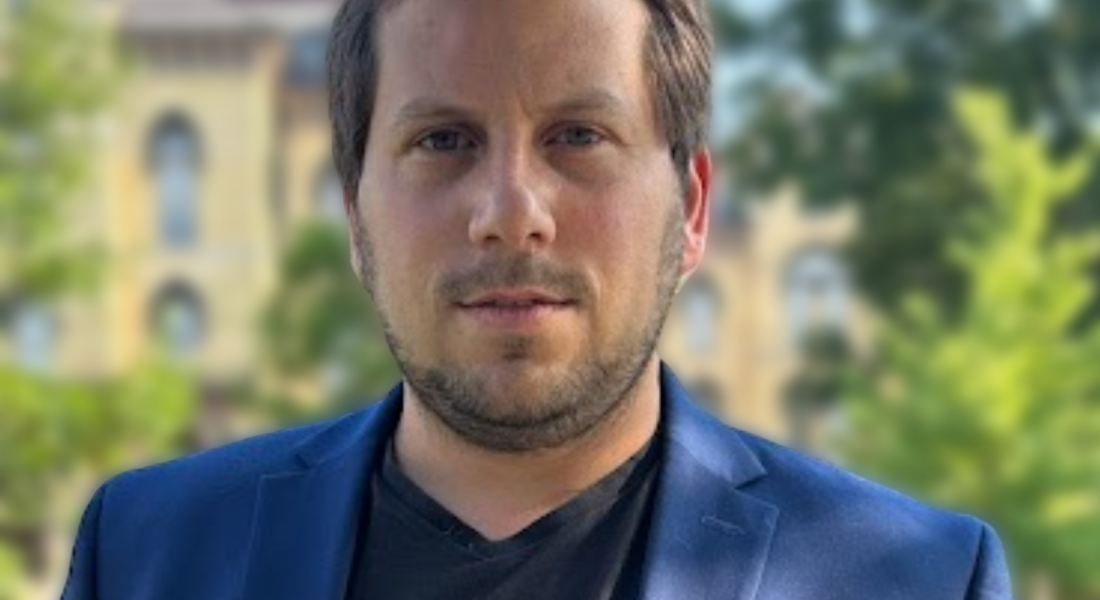 Kellogg Institute PhD Fellow Natán Skigin (political science) has garnered both a Harry Frank Guggenheim Emerging Scholar Award and a US Institute of Peace (USIP) Peace Scholar Dissertation Fellowship. Both are in recognition of his dissertation project, "Punitive Solidarity in Drug Wars: How Human Rights Campaigns Shape Prosocial Behavior and Criminal Justice Preferences."
Skigin is one of just nine doctoral candidates to receive the Guggenheim award. Chosen through a rigorous multistage evaluation process, the recipients are chosen for their work to advance knowledge on the nature of and responses to violence around the world. The Harry Frank Guggenheim Foundation is a leader in creating and disseminating knowledge on the nature, consequences, and reduction of violence in its many forms, including war, crime, and human aggression.
He also is one of 21 USIP 2023-2024 Peace Scholar Dissertation Fellows, one of 14 Minerva-Funded Peace and Security Scholars. Chosen from among 113 applicants from 66 US universities who applied for this prestigious award, Skigin and fellow recipients demonstrated "the greatest potential to advance the peacebuilding field and the strongest likelihood to inform policy and practice." Since 1988, USIP has awarded 408 non-residential fellowships to doctoral candidates enrolled in U.S. universities, many of whom have gone on to distinguished careers in research, teaching, and policymaking. Since 2017, USIP has partnered with the Minerva Research Initiative to build upon the successes of the Peace Scholar program.
Skigin's main areas of research focus on democracy, violence, and citizenship, analyzing strategies to increase solidarity with vulnerable groups such as immigrants and victims of human rights abuses. His core interest centers around the political psychology of conflict and intergroup relations in Latin America, and he uses field and survey experiments along with in-depth interviews and focus groups to examine how narratives, emotions, and social norms shape altruism, stigma, discrimination, and punitive attitudes in violent societies.
A research affiliate of Kellogg's Notre Dame Violence and Transitional Justice Lab (V-TJLab), Skigin earned an MA in political science from Universidad Torcuato Di Tella and a BA in political science from Universidad de Buenos Aires (UBA). His research has been published in Party Politics, Legislative Studies Quarterly, and Research and Politics. His work has been supported by the National Science Foundation (NSF), the American Political Science Association (APSA), Innovations for Poverty Action (IPA), Evidence in Governance and Politics (EGAP), and the Kellogg Institute, among others.