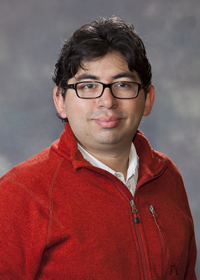 Former Kellogg PhD Fellow Carlos Rondon is the co-author of a new paper, "Tracking R of COVID-19: A new real-time estimation using the Kalman filter," in the scientific journal PLOS ONE. The paper assesses COVID-19's effective reproduction number (R), or the average number of people infected by a single infectious individual.
"It's the key metric for assessing whether we are successful in the fight against COVID-19," Rondon, who now works at the Central Bank of Chile, told Kellogg. The authors' estimates are provided in an interactive online dashboard at http://bit.ly/Rtlive that allows the user to find the current value of R in their city, compare multiple countries, or see how R has changed over time.
The paper has been featured as part of The Lancet's COVID-19 commission to the UN General Assembly and the UN's Global Development Report. Its estimates are also available as part of the Ourworldindata database.