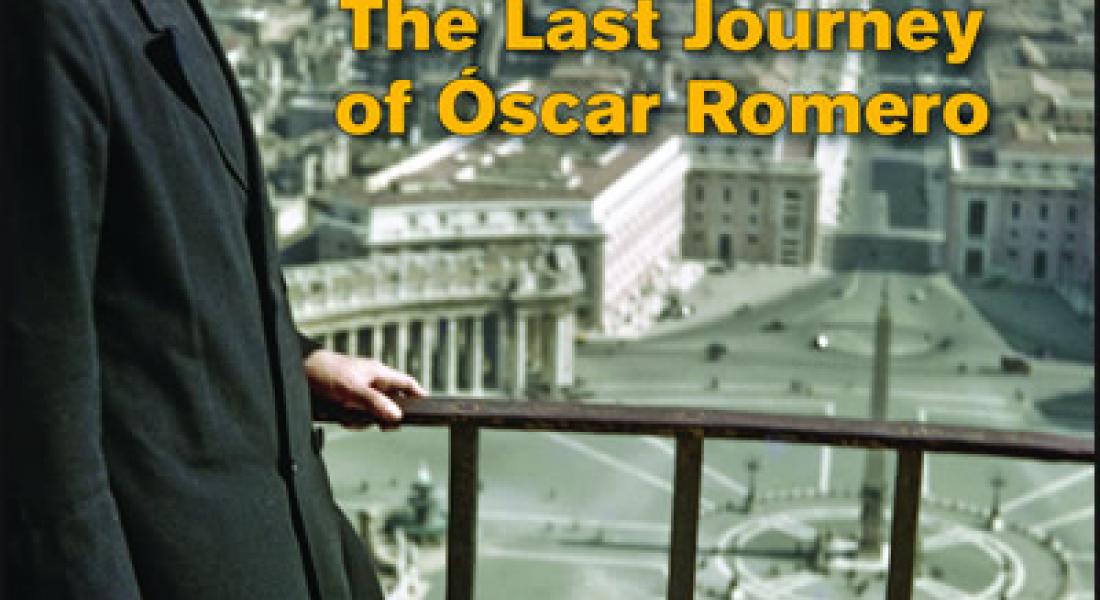 The documentary "Monseñor: The Last Journey of Óscar Romero" will be re-broadcast on television networks in Argentina and El Salvador on Saturday, May 16, a week before Archbishop Romero's beatification on May 23 in San Salvador.
Produced by Latin American and North American Church Concerns (LANACC) with the support of the Kellogg Institute for International Studies at the University of Notre Dame, the film documents the last three years of Archbishop Romero's life in an increasingly violent El Salvador. He was assassinated on March 24, 1980.
The official declaration of Pope Francis, in early February this year, that Romero was assassinated as martyr of the church in odium fidei expedited the Churchs process toward sainthood for Romero.
Two Catholic television networks will air the documentary. TVCa in El Salvador, which also broadcast the film last week, will show it on Sat., May 16 at 7PM and again on Sun., May 17 at 1PM. Canal Orbe21 in Argentina will show it twice during the coming weekend as well.
"Both networks want to offer their national audiences the opportunity to view our film presentation of one of the most significant figures in the recent history of the Catholic Church in Latin American society," said LANACC Director and Kellogg Faculty Fellow Rev. Robert Pelton, CSC, who produced the film.
Pelton and LANACC Research Associate Victor Maqque, a Kellogg dissertation-year fellow, will attend next week's beatification in San Salvador. TVCa and Canal Orbe21 producers plan to interview them for a TV special on the impact of Romero's legacy on Latin America.
"The film 'Monseñor' provides fundamental background for the beatification," says Maqque. "The audiences in El Salvador and Argentina will see Romero defending the campesinos in El Salvador, just as Pope Francis asks the Catholic Church to do today."