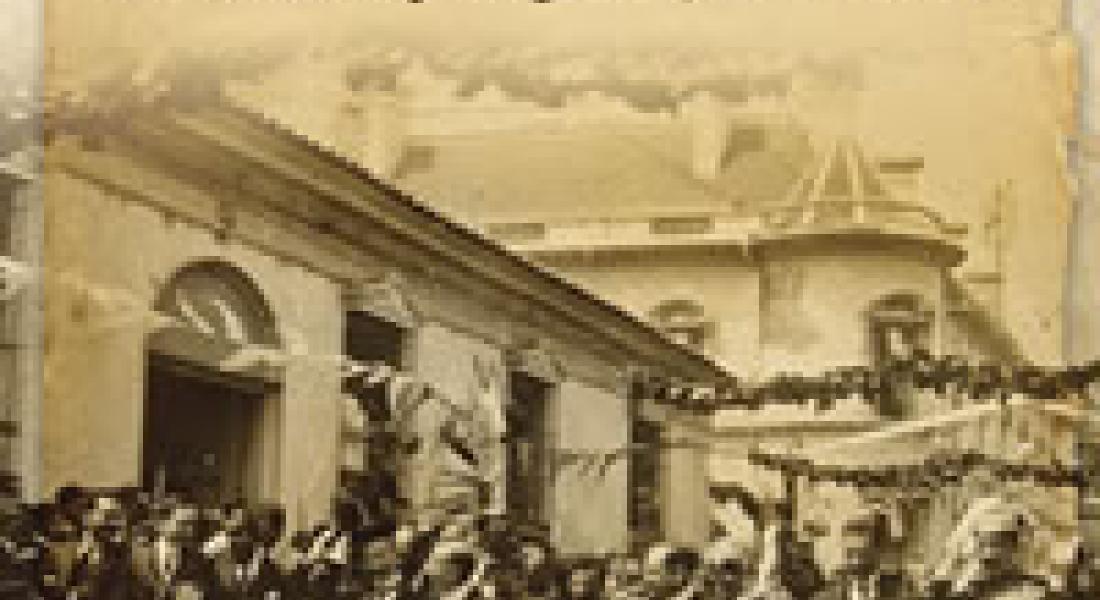 Two new books published in the Kellogg Institute's book series with the University of Notre Dame Press examine the roots of El Salvador's 50 years of military rule and the strong shift to the political left by Latin American voters in the 21st century—the so-called "pink tide."
Authoritarian El Salvador: Politics and the Origins of the Military Regimes, 1880–1940
Erik Ching explores the origins of the longest uninterrupted run of military rule in Latin American history following the overthrow of El Salvadors civilian president in 1931. Democracy would not return to the country until the 1990s, after a 12-year civil war.
Drawing on research in El Salvador's national archive, Ching describes a long tradition of authoritarianism rooted in highly complex rival patronage networks at the local, regional, and national levels. Decidedly nondemocratic, the system was paradoxical, also employing regular elections and populist rhetoric and reformism.
 
Central American historian Knut Walter calls the book "indispensible for understanding a political culture that combined democratic rhetoric with violence and repression of dissenting points of view."
Ching is a professor of history at Furman University and an award-winning author of numerous books and articles on Salvadoran history.
The Success of the Left in Latin America: Untainted Parties, Market Reforms, and Voting Behavior
Why have so many Latin American countries elected governments identifying themselves with the ideological left? Rosario Queirolo argues that the "pink tide" that swept across the region beginning in the late 1990s grew out of the voters' anger with political parties unable to improve the electorates economic well-being.
Latin Americans vote based on performance, she says, ousting those whom they perceive as responsible for economic downturns, and ushering into power those in the "untainted opposition"—the left in most Latin American countries.
Her explanation of voter behavior challenges the dominant scholarly view that Latin American voters are unpredictable and random when choosing their leaders. Queirolo documents how voters respond to economic factors such as unemployment and hold politicians accountable for poor economic performance.
The work "shows that the recent electoral success of the Latin American left did not arise from an ideological backlash against neoliberalism, but rather from a pragmatic quest for economic improvement," says former Kellogg Visiting Fellow Kurt Weyland, Lozano Long Professor of Latin American Politics at the University of Texas at Austin.
Queirolo is associate professor in the department of social and political science at Universidad Católica del Uruguay.