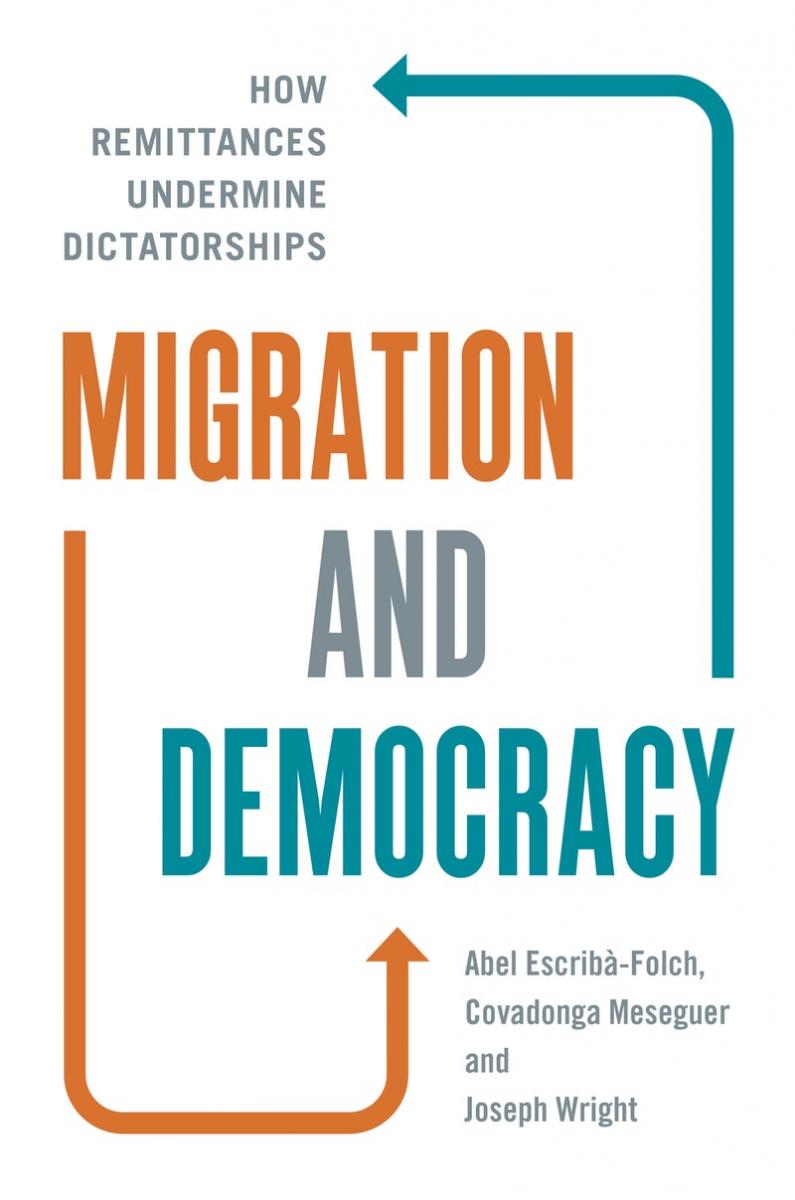 Former Visiting Fellows Covadonga Meseguer (fall 2003) and Joseph Wright (2008-09) have co-authored with another scholar a new book about migration and its effects on democracy in the Global South.
While many blame migration for the rise of populist politicians in advanced democracies, Migration and Democracy: How Remittances Undermine Dictatorships (Princeton University Press) argues that migration helps promote democracy in the Global South. Migration entails not just the movement of people but also financial remittances – money sent by migrants back to their home countries. This book demonstrates how these resources shape political action in the Global South. Remittances are not only the largest source of foreign income in most autocratic countries, but also, in contrast to foreign aid or international investment, flow directly to citizens. As a result, they provide resources that make political opposition possible, and they decrease government dependency, undermining the patronage strategies underpinning authoritarianism. 
"In this well-written book, the empirical analyses are well executed, and there clearly has been a lot of work put in by the authors to collect, analyze, and interpret a wide range of macro- and microdata," summarized Jonathan Hiskey, Vanderbilt University, in his review of the book.
Summaries of this research can be found in Foreign Affairs and  Agenda Pública.
Meseguer is the Beatriz Galindo Senior Professor at Universidad Nacional de Educación a Distancia (UNED), Madrid, and Wright is a professor of political science at Pennsylvania State University.