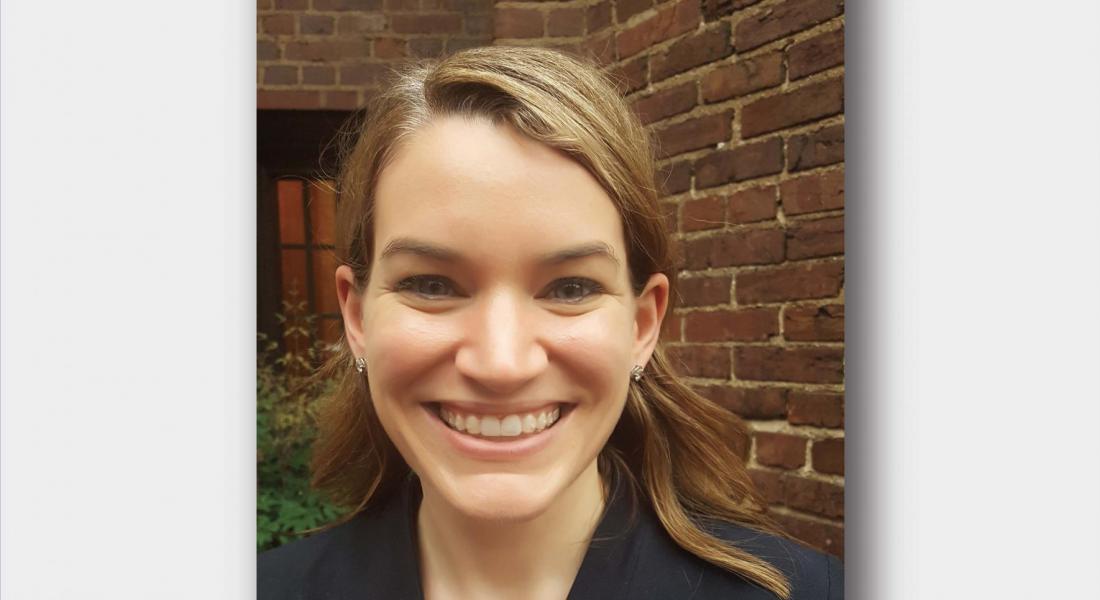 As a history and Spanish major, Stephanie Mulhern Ogorzalek '11 loved digging into documents – particularly about Latin America, a region she expected would be at the heart of her career.
Even so, the former Kellogg International Scholar felt the need to apply what she had learned about different cultural and gender dynamics in the classroom to a real-world setting.
"I loved research but wasn't completely satisfied by work in archives," she said. "I wanted to do something with a global emphasis that I felt would make an impact."
Today, Ogorzalek is a senior policy advisor in the US State Department's Office of Global Women's Issues, where she leads the Department's work on preventing and responding to gender-based violence and advancing gender equality in multilateral affairs.
Her work helps integrate the rights of women and girls worldwide into US foreign policy. And Ogorzalek's focus as an undergrad on Latin America – and the research she did in the region through Kellogg International Scholars Program (ISP) – paved the way for a career that has taken her to unexpected places.
Through ISP, she traveled to northern Peru, where – under the direction of her ISP advisor, Faculty Fellow Karen Graubart – she took part in an archeological dig of a ceremonial burial site through a Kellogg Experiencing the World Fellowship.
The project became fodder for her ISP thesis on how men and women in colonial Peru who committed witchcraft-related crimes faced different punishments because of a gendered understanding of their actions and intentions.
After graduating, Ogorzalek landed a job in Washington with Booz Allen Hamilton, working for a US Department of Defense client, where she wrote briefs for policy makers on conflict and humanitarian crises.
The work was different from anything she'd done as an undergrad. But her research background and international experience set her apart.
"They hired me because I'd clearly spent time abroad and spoke another language," Ogorzalek said. "And having that analytical background with a foreign affairs lens, even coming from a history perspective, was a skill they needed."
She later earned a master's degree in international relations and international economics from the Johns Hopkins University School of Advanced International Studies (SAIS). While in the program, she interned in the Inter-American Development Bank's gender division in Colombia.
An internship and then a permanent position in the State Department's Democracy and Human Rights Bureau, where she specialized in West Africa, followed and eventually led to her work in the Department's Global Women's Issues office, where her portfolio is now global in nature.
Despite its regional focus, Ogorzalek said her minor in Latin American studies prepared her for a more global career.
"What I always try to tell students is that it's useful to get that understanding of a full range of issues in one region or country," she said.
"At the same time, realize that you can apply that to so many other contexts and places as well. Try not to pigeonhole or limit yourself," she added. "As an undergraduate, I very much saw myself as a Latin America person. But studying the region opened up a lot of new and interesting opportunities for me and helped enable me to take on issues in new regions, too."