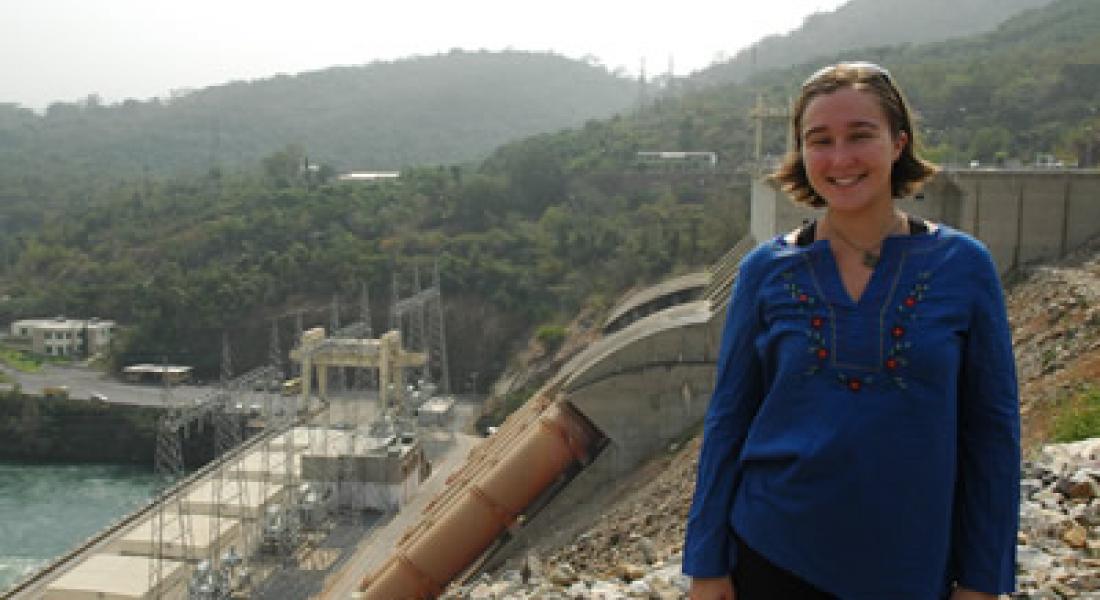 The end of the academic year is a time to honor accomplishment, mark milestones, and take stock of academic projects. By any measure, the year was a productive one for Kellogg Institute fellows. 
Honors and Tenure
Six faculty fellows were recognized during University ceremonies marking the end of the 2013–14 academic year.
Alexandros Taflanidis, associate professor of civil & environmental engineering & earth sciences, received a 2014 Rev. Edmund P. Joyce, CSC, Award for excellence in undergraduate teaching. Presented by the provost after a faculty review of peer and student nominations, the award recognizes professors in various disciplines whose exemplary teaching profoundly influences undergraduate students.
Erin Metz McDonnell, Kellogg assistant professor of sociology, received the Kellogg Institute's Undergraduate Mentoring Award, which recognizes one faculty fellow each year for excellence in mentoring undergraduate student research. Selected from nominations made by students, the honor is presented to a faculty member who has demonstrated an exceptional commitment to advising undergraduates in the Institute's undergraduate programs.
Jaime Pensado (history), Vania Smith-Oka (anthropology), Ernesto Verdeja (political science and peace studies), and Juan Vitulli (Romance languages and literatures) received tenure and promotion to associate professor.
Institute Grants to Faculty Fellows
Thirty-one Kellogg faculty fellows, applying independently and in collaborative partnerships, received 37 Kellogg Institute grants during the 2013–14 academic year. Funding categories included research and its dissemination; conferences and other academic events; Institute working groups; and opportunities for faculty-led international travel by students.
"It is fascinating to see the range of research, workshops, and conferences that the Kellogg Institute is supporting on topics related to democracy and human development," said Executive Director Steve Reifenberg.
"There is so much groundbreaking research going on at Kellogg. Projects range from our signature global project Varieties of Democracy to innovative work on trust and tolerance in Mali; from an investigation of entrepreneurship in Kenya to the relationship of art and democracy in Ecuador; from vote buying in Central America to the impact on health of socioeconomic transitions in India; from systematic measurement of the impact of building bridges for isolated communities in Nicaragua to a more nuanced understandings of sustainable livelihoods in Sierra Leone—and this is just the beginning…"
"The breadth and impact of our faculty fellows work is inspirational."
For a complete list of this years grants with links to abstracts, click here.
For information on available funding, click here.
University Funding to Kellogg Fellows
During the course of the year, three Kellogg faculty fellows received Luksic Collaboration grants for collaborative projects with peers at the Pontifical Catholic University of Chile (PUC) in Santiago:
Michael Coppedge, to present the Varieties of Democracy (V-Dem) project in Chile
Samuel Valenzuela, to examine how the transition to a primary election system has influenced the Chilean party system
Wyatt Brooks, to support a research conference bringing together faculty from Notre Dame's Department of Economics and the Instituto de Economía at PUC
Faculty fellow Richard Jensen secured one of ten grants from the Advancing Our Vision (AOV) strategic hiring initiative to move the Department of Economics into "top twenty" rank through the hiring of exceptional faculty.
Two Kellogg fellows and their collaborators received project funding through Notre Dame International's Global Collaboration Initiative:
Thomas Gresik, for a multidisciplinary international taxation conference focusing on the tax-motivated decisions by high-level executives and investors to change their countries of residency