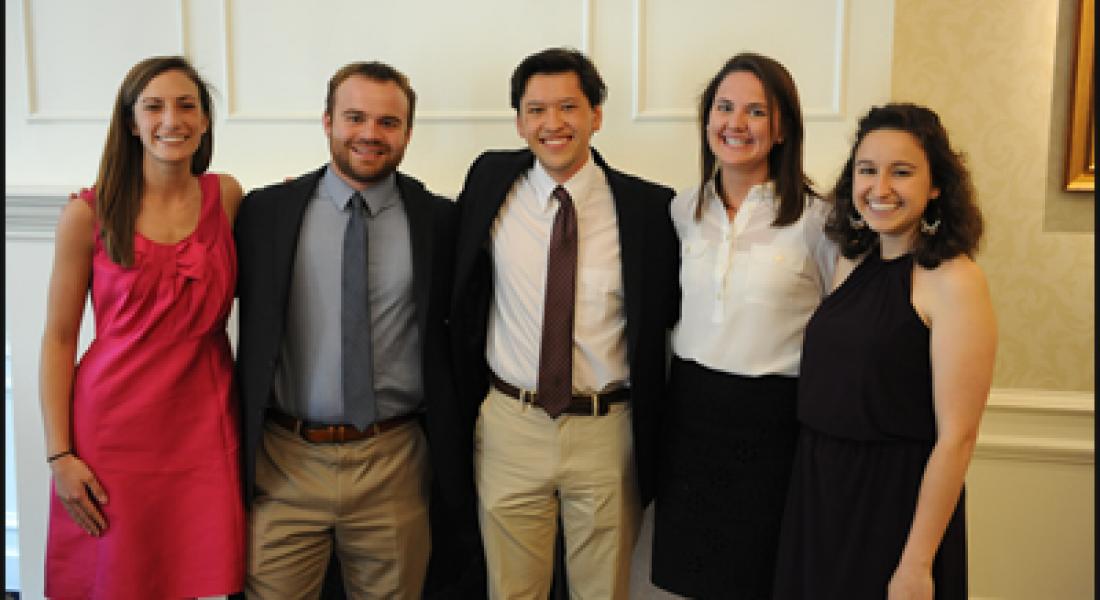 The Kellogg Institute for International Studies has named five graduating seniors as recipients of the Institute's International Development Fellowships (IDF) for the coming year.
Members of the Notre Dame Class of 2015 Megan Fuerst, Matthew Hing, Emily Mediate, Chris Newton, and Laura Zillmer will work with four partner organizations across the developing world in the second year of the recently expanded program.
"This is a unique program at the University," said Kellogg Director Paolo Carozza in making the announcement. "We are not sending out our students but our graduates— fantastic seniors who are both ready to learn about development from our partner organizations and their clients, and also prepared to share all that they have learned here at Notre Dame."
The competitive one-year awards place the recipients as full-time professionals within internationally recognized development organizations, explains Assistant Director Holly Rivers, who directs the Institutes undergraduate programs and was instrumental in setting up the new fellowship program last year.
"This is an opportunity to get an inside track in the field of international development, one few people get, "said Rivers.
In devising the fellowship program, Kellogg has worked with development organizations it partners with on a range of activities: the Association of Volunteers in International Service (AVSI) andPartners In Health. This year, Catholic Relief Services, another long-time Kellogg partner, and VSO have joined the program.
The International Development Fellows and Their Placements
The five new fellows bring deep commitment to international development, exceptional academic records, and substantial experience in the developing world to their posts in Kenya, Mexico, South Africa, and Uganda. (Follow links below for more about each fellow and partner organization.)
Megan Fuerst, a pre-professional studies major with minors in anthropology and peace studies, and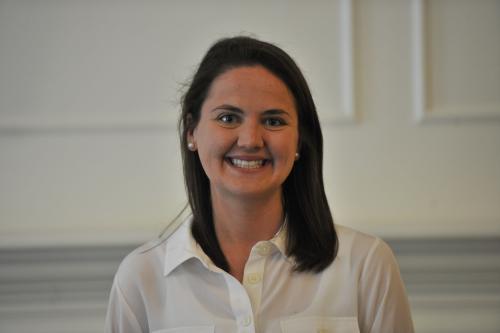 Laura Zillmer, a political science major and peace studies minor, will work with VSO in Pretoria, South Africa.
VSO is a leading international development organization that works through volunteers to build community resilience and active citizenship. Its approach involves bringing people together to share skills, build capacity of local and existing structures, innovate, and promote international understanding.
VSOs "People First" strategy resonates with both fellows.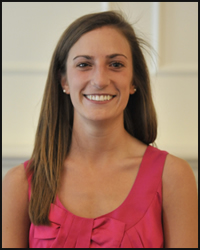 "It is the same approach I hope to use in my future practice as a physician," Megan says.
Both IDF fellows will work with VSO's Africa fundraising team, responding to funding opportunities and participating on proposal bids. The positions involve research, proposal development, special initiatives, and travel to country offices in the region.
The funding work the fellows will do seems an excellent fit.
"I have a strong appreciation for the importance of smart aid and flexibility in issues of international development," Laura notes.
Matthew Hing, a Spanish and Arts & Letters pre-health studies major and peace studies minor, will work with Compañeros En Salud, an affiliate of Partners In Health, in Chiapas, Mexico. The organizations mission is to build a primary health care model of excellence in rural Mexico.
Matthew will serve as a community health programs assistant, supervising and managing the Acompañante program, which seeks to achieve better outcomes among people living with chronic disease by training community members to "accompany" patients in their ongoing care.
"I feel I have always been moving toward this fellowship," says Hing, who has previously worked in government clinics in Mexico and Nicaragua.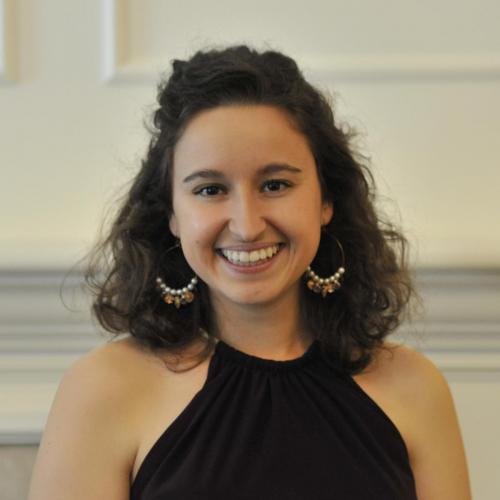 Emily Mediate, a Kellogg International Scholar who is an Africana studies and pre-health studies major and International Development Studies (IDS) minor, will work with the Association of Volunteers in International Service (AVSI) in Kampala, Uganda. AVSI supports human development in developing countries with special attention to education and the promotion of the dignity of every human person, according to Catholic social teaching.
Emily will conduct research to evaluate a multi-faceted USAID-funded program that aims to improve the well-being of children in HIV-affected families. This year's focus is on how economic strengthening can improve outcomes.
"Working in health means understanding the holistic nature of illnesses and the interconnectedness of different sectors in development," she says.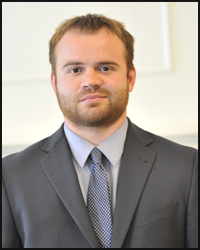 Chris Newton, a political science major and International Development Studies (IDS) minor, will work with Catholic Relief Services (CRS) in Nairobi, Kenya. CRS supports relief and development work with persons on the basis of need, regardless of creed, ethnicity or nationality, often working through local church and non-church partners to implement its programs around the world.
Chris will join the CRS evaluation and monitoring team for Farmer-to-Farmer, a USAID-funded program to boost productive, profitable, sustainable, and equitable agriculture systems in East Africa.
"Having a sharp sense of curiosity, I love being given a problem and gathering as much data as I can from people involved," says Chris. "I am looking forward to doing that professionally at CRS."
Note: Following publication of this article, Chris Newton was reassigned to an IDS fellowship with AVSI in Juba, South Sudan, where he is supporting project implementation in the areas of monitoring and evaluation, proposal design, and building relationships with the donor and NGO community.