Latin American Studies Program minor alumna DeJorie Monroe '16 embodies what it means to cultivate meaningful relationships, effectively combine academic knowledge with practical experience, and commit one's career to public service. Monroe is embarking on an incredible experience as Notre Dame's first alum selected as a Charles B. Rangel Graduate Fellow, pursuing a career in diplomacy and international affairs. 
Her passions trace back to her academic and community interests at Notre Dame. Selecting a Spanish major with additional minors in theology and Middle Eastern studies, Monroe was able to pursue her international interests in the classroom. Though she did not know then she wanted to be a diplomat, she was very involved and saw relationships at the heart of her work. She volunteered in the South Bend community through the Robinson Center, La Casa de Amistad, and the Center for Social Concerns at Notre Dame. With this rich variety of resources, and those offered by her Hesburgh-Yusko Scholars program, Monroe became very active in her immediate communities and applied what she learned in the classroom to real-life situations. 
"I wanted to study world languages and cultures," Monroe said. "My interest in Spanish propelled me down that academic path, but what I saw was that I had an interest in viewing language as a lens to understanding other peoples and cultures. That's how I added the minors. I used my theology minor [to study] comparative religions and how religions play out in regional contexts."
Monroe launched her post-graduate career in Orr Fellowship's rotational program at Genesys and served as Orr Director of Civic Engagement in Indianapolis. She also worked in sales consulting, marketing operations, and taught in a Dual Language Immersion program in Columbia, South Carolina. She used design thinking to guide students to craft practical solutions to everyday problems, paying attention to the individual needs of those around her and building meaningful relationships.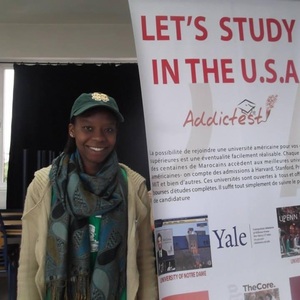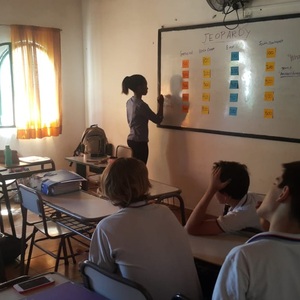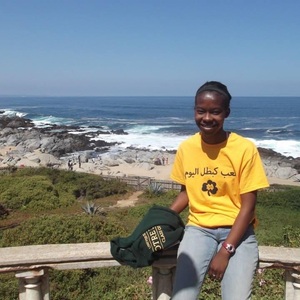 In 2019, Monroe's interest in applying international knowledge to real contexts led her to pursue a Fulbright English Teaching grant to Argentina. Upon meeting foreign service officers, she listened to their stories and how they set upon their careers in diplomacy. She also learned how they understood their service as representatives of the United States and its impact on peoples' lives. The experience struck a chord with Monroe and led her to pursue her own ambitions in foreign service.
Upon her return from Argentina, Monroe began work as a dual language immersion instructor in her hometown of Columbia, South Carolina. Even though she has a master's degree in management and leadership, she wanted the opportunity to narrow her interests in public service, so she pursued the Rangel International Affairs Fellowship, named for retired congressman Charles B. Rangel.
As a Rangel Fellow, her first internship will be on Capitol Hill, working in the congressional office of House Majority Whip James E. Clyburn of South Carolina. She will then move onto a master's in Global Human Development at Georgetown University's School of Foreign Service followed by an internship at a U.S. embassy or consulate abroad. Upon completion of the fellowship, Monroe will be appointed as a foreign service officer with a five-year service commitment. She is striving to be an effective public diplomacy officer and shares that she is excited to continue her journey with the U.S. Department of State. 
"I feel very humbled and privileged to have been selected for this program," she says. "Part of the privilege is the opportunity to pursue a passion as a career. I know that is not something everyone gets to do, and I do not take it lightly. I also feel a very strong sense of gratitude and appreciation for all the people and organizations that have lifted me up over the years — starting with my family and going on to high school and college. This is not just DeJorie's accomplishment. This reflects on so many other people and makes me proud to not only represent my community but also this country."