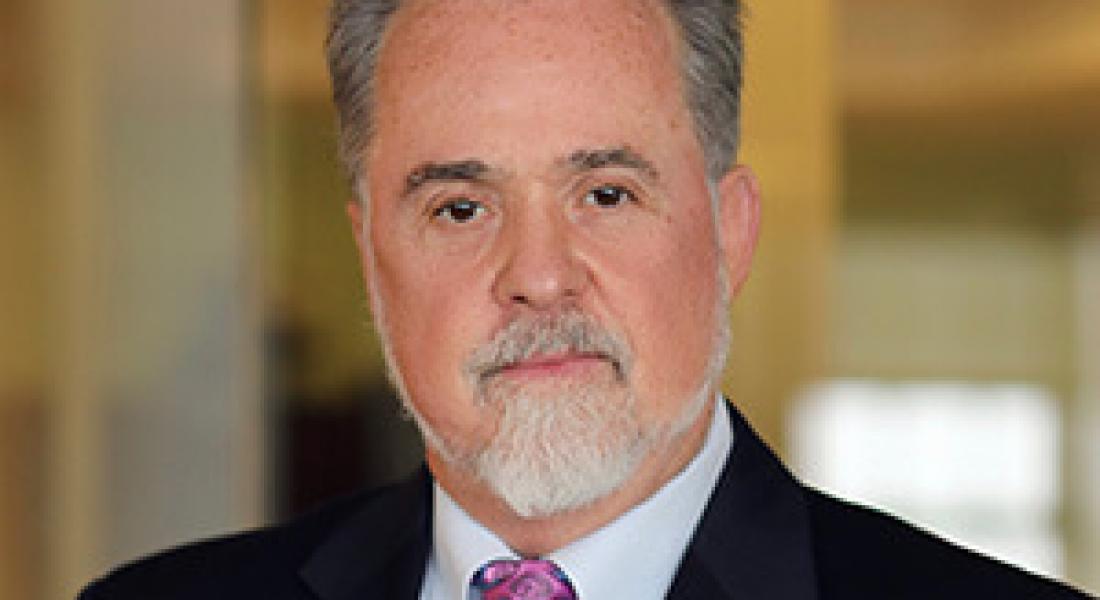 Kellogg Institute Advisory Board Member Ray Offenheiser '71, a widely known nonprofit leader and innovator with a broad range of international development experience in Asia, Africa, and Latin America, will join the University of Notre Dame faculty as Distinguished Professor of the Practice and as the inaugural director of the Notre Dame Initiative for Global Development (NDIGD) in the new Donald R. Keough School of Global Affairs.
Kellogg Advisory Board Member to Join Keough School Offenheiser has served as CEO and president of Oxfam America for the past 20 years. Under his leadership, Oxfam America has grown eightfold and has positioned itself as an influential voice on international development, human rights and governance, humanitarianism, and foreign assistance.
"Ray Offenheiser's appointment is a game-changer for the Keough School and Notre Dame," said Scott Appleby, Marilyn Keough Dean of the Keough School. "He brings to students, faculty, and partners more than 35 years of experience working with major foundations, nonprofits, government, the private sector, and the media on a wide range of public policy issues.
"He has worked at the local, national, and global levels with some of the world's most pioneering individuals, organizations, and policy initiatives. He has the respect of and access to presidents, prime ministers, and parliaments seeking to address complex problems with solutions that are cost-effective, human-centered, and scalable."
Prior to joining Oxfam, Offenheiser represented the Ford Foundation in Bangladesh and the Andean and Southern Cone regions of South America. He has directed programs for the Inter-American Foundation in Brazil and Colombia, and he has worked for Save the Children Federation in Mexico.
Offenheiser served on the Leadership Council of the New Alliance for Food Security and Nutrition in Africa. He also has served as honorary president of Wetlands International, and he was a cofounder of the ONECampaign, the Modernizing Foreign Assistance Network, and the Food Policy Action Network. He has served on the advisory boards of the World Economic Forum, the Council on Foreign Relations, the Aspen Institute, the World Agricultural Forum, the Gates Foundation, Harvard Business School, the Kennedy School of Government at Harvard, and Cornell University.
A 1971 graduate of Notre Dame, Offenheiser also holds a master's degree in development sociology from Cornell University. A longstanding member of the Kellogg Advisory Board, Offenheiser has been a frequent commentator with US and international media.
The Notre Dame Initiative for Global Development, part of the new Keough School, promotes human development and dignity among people worldwide through applied innovations, impact evaluation, education and training that help build just and equitable societies. Michael Sweikar serves and will continue to serve as managing director of NDIGD.
Offenheiser will join the faculty in August, just as the Keough School prepares to welcome its first cohort of students in the new Master of Global Affairs. He will teach graduate and undergraduate students and will serve on the Keough School's Leadership Council.
The Kellogg Institute for International Studies, also part of the Keough School of Global Affairs, is an interdisciplinary community of scholars and students from across the University and around the world that promotes research, provides educational opportunities, and builds linkages related to two topics critical to our world—democracy and human development.
First posted at news.nd.edu