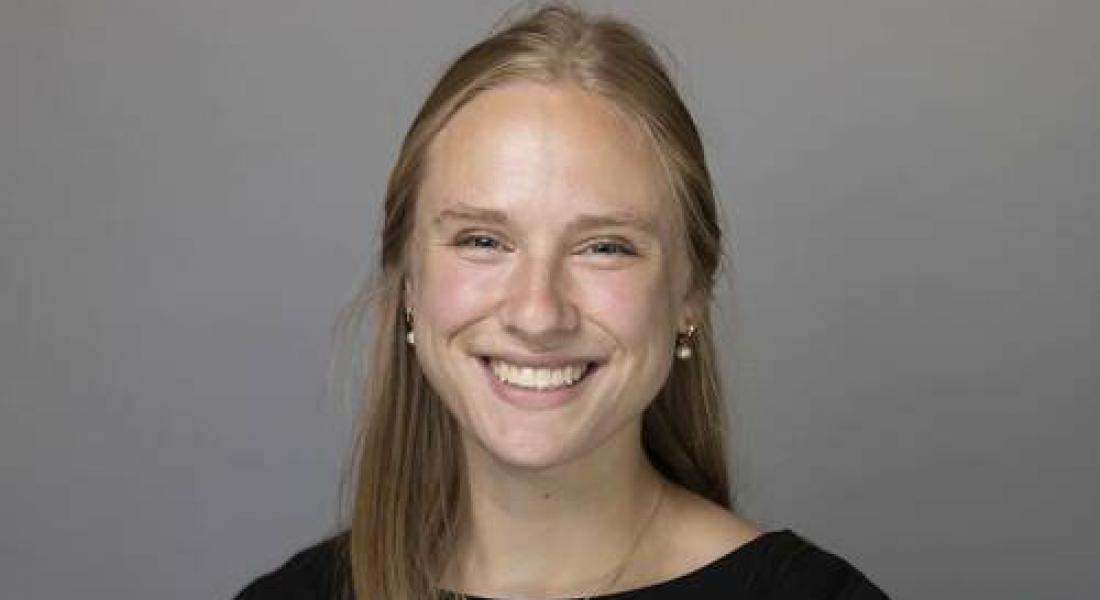 University of Notre Dame junior and Kellogg Developing Researcher Lizzie Stifel, of Easton, Pennsylvania, has been named a 2023 Phi Beta Kappa Key into Public Service Scholar. She is the University's fourth Key into Public Service scholar since the program was established in 2020.
As with past winners, Stifel worked closely with the Notre Dame Flatley Center for Undergraduate Scholarly Engagement (CUSE) in applying for the award.
"It was a pleasure to work with Lizzie on this award. She is an outstanding student with goals to change the world," said Mathilda Nassar, national fellowships program manager with CUSE. "The PBK Key into Public Service Award will contribute to her trajectory in working toward global environmental sustainability."
The Key into Public Service program highlights the wide range of opportunities for arts, humanities, natural and social science and mathematics majors to pursue rewarding careers in the public sector. Scholars receive $5,000 in tuition support plus in-person opportunities for training, mentoring and reflection on pathways into active citizenship.
"As part of the scholarship, I will be attending a conference in D.C. this summer, where I look forward to learning from leaders in the public service sector and connecting with other PBK scholarship recipients from around the country," Stifel said. "I am excited to use the scholarship funds to progress my research in the area of global environmental sustainability."
Stifel thanked Nassar for assisting her with the application process and encouraging her "to reflect on the ways in which my liberal arts and sciences education at Notre Dame will help me continue my public service work for the greater good."
Born in South Africa and raised, in part, in Madagascar and Ethiopia, Stifel, who speaks French in addition to English, is a global affairs and political science double major with a minor in data science. She is a developing researcher and leader with the Kellogg Institute for International Studies, a Glynn Family Honors Scholar and a Suzanne and Walter Scott Scholar, as well as director of sustainability for Notre Dame Student Government and president of the Global Health Club of Notre Dame. She is involved with Baraka Bouts, the Gaelic Athletic Association and Notre Dame Chorale. 
As an undergraduate, she interned with a national nonpartisan news source, a South Bend community organizing group and the U.S. embassy in Dakar, Senegal; explored housing policy with the Notre Dame Student Policy Network; and served as a research assistant with the COVID Border Accountability Project. 
Her current research, tied to her interest in issues at the intersection of conservation, international development and policy, focuses on internet freedom and human dignity with Thomas Mustillo, associate professor of global affairs, and on the relationship between trees, farming and community well-being in Ethiopia with Daniel Miller, associate professor of environmental policy.
Away from campus, she has worked on conservation issues in Oregon with AmeriCorps. She has also worked on environmental policy in Washington, D.C., with Trout Unlimited. She will travel to Ireland this summer, where she will partner with an interdisciplinary team of researchers and citizen scientists to create a scalable model for gathering data on water quality through the Dublin Global Gateway's Irish Intern Program.
She hopes to pursue a career in environmental policy or global health.
The oldest and most prestigious academic honor society in the U.S., Phi Beta Kappa champions education in the arts and sciences, fosters freedom of thought and recognizes academic excellence. The Notre Dame chapter, Epsilon of Indiana, initiated its first group of students in 1968.
For more on this and other scholarship opportunities, visit cuse.nd.edu.