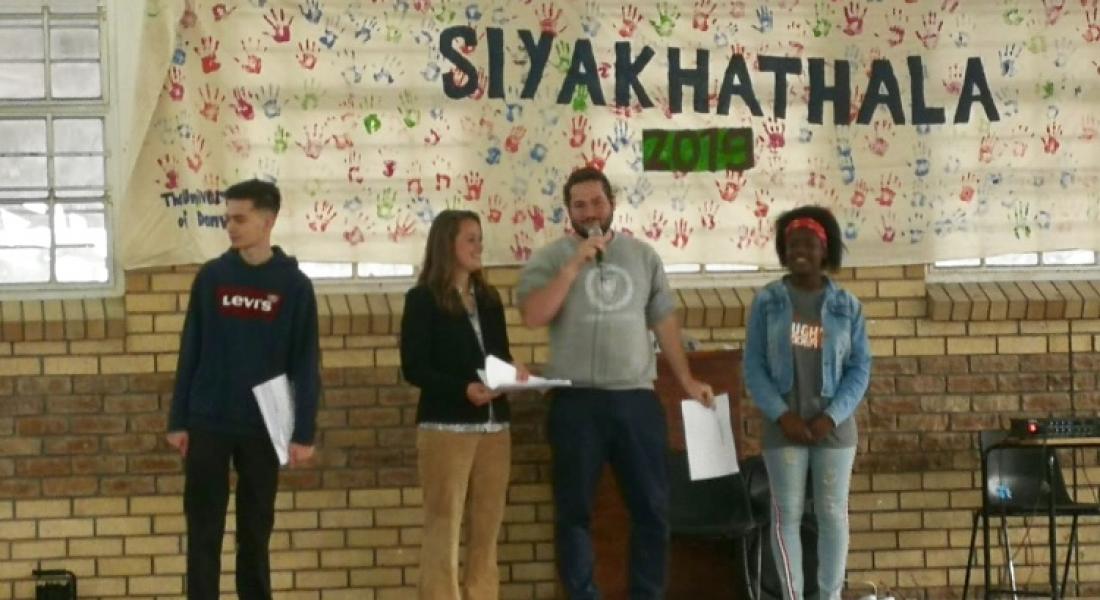 On Friday, June 21…
In addition to my standard case work, I have been greatly involved with our office's social justice work, particularly in creating and executing informative presentations. Thus far, I have given presentations on human rights, Child Protection Week, gangsterism, and International Day of the African Child (also known as "Youth Day"). These were conducted in a number of different settings, including a primary school and local juvenile detention centers.
I also designed and executed a presentation about the Meyers-Briggs Type Indicator (MBTI), a frequently used personality test. The actual MBTI test has 93 questions, so I created a shortened version comprised of 20 questions. Each session began with the participants taking this quiz, and we then provided them with information about what their personality type means, as well as noted celebrities and entertainment characters who share it. This presentation was received very well, and participation was notably high.
In the past two weeks, my internship has provided me with a plethora of other opportunities and experiences. One day, we were given an official tour of South Africa's parliamentary buildings and learned about how it works. There were also a few community days, in which interns spent time in local townships distributing food to the residents. The first of these was in the oldest informal settlement in the area, which is known as Vrygrond. We went into a community center and distributed sandwiches that we had made earlier in the morning. We also took part in a Youth Day celebration in that same township. There were a series of speakers and performers demonstrating their rich culture, and we were responsible for making and distributing food to hundreds of community members.