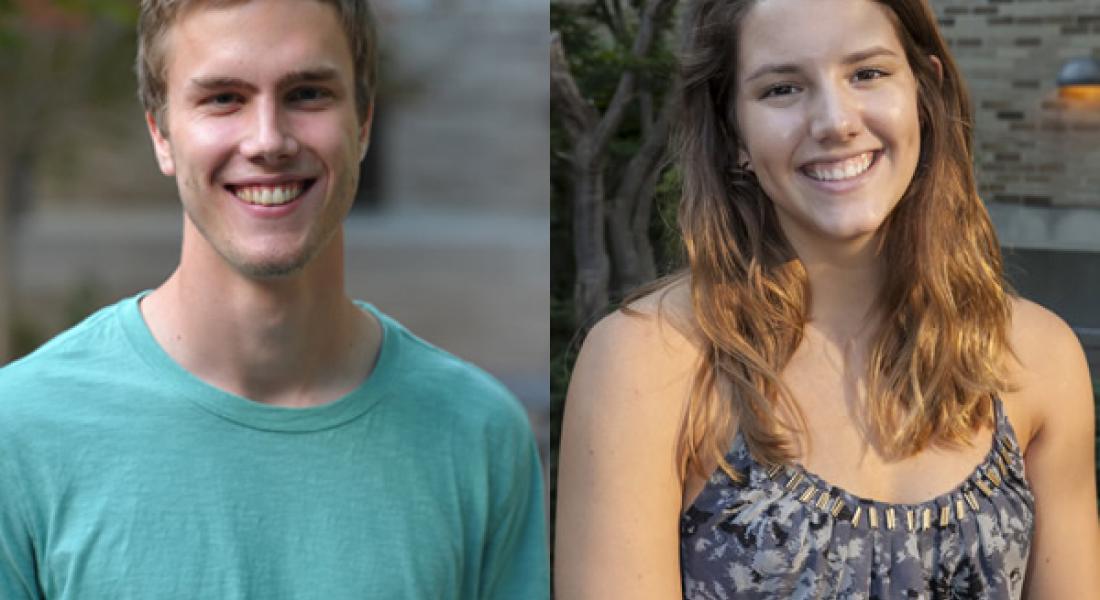 Two former International Scholars have recently published the results of research conducted at Kellogg in scholarly journals.
"I wanted to let you know that the paper that Kellogg played such a key role in helping me produce has now been released," Peter Cummings '14 reported recently.
His article, "Democracy and Student Discontent: Chilean Student Protest in the Post-Pinochet Era," Journal of Politics in Latin America 7, 3 (2015), explores the paradox of growing student protest in post-Pinochet Chile—despite the improving economic and political conditions that accompanied democratization.
A political science major who worked closely with Faculty Fellow Scott Mainwaring, Cummings minored in Latin American Studies and carried out Kellogg-funded research in Chile that forms the basis for his article. He spent the year after graduation in Santiago working with Tironi Asociados, a strategic consulting firm specializing in institutional identity, culture, and communications.
Currently, he conducts social marketing and communications research at FHI 360, a Washington, DC, nonprofit that addresses human development challenges in the US and 70 countries around the world.
Alexis Palá '15, an anthropology major who won a Fulbright for her wide-ranging investigation of public policy around people with disabilities in Chile, coauthored "An Analysis of the Intentions of a Chilean Disability Policy Through the Lens of the Capability Approach," Journal of Human Development and Capabilities 16, 4 (2015).
Palá's thesis research in Chile, funded by Kellogg and conducted over two summers, led to a collaboration with two Chilean academics that resulted in the article. The authors shed light on Chilean public policy for people with severe disabilities and advocate for the relevance of the capability approach pioneered by Amartya Sen.
Since graduation, Palá has been living near Mexico City in a L'Arche community, one of many around the world where people with and without intellectual disabilities live and work together as friends and peers.
Her Fulbright project, which she returns to Chile to begin in March, has three parts: a baseline survey to better understand the context of discrimination in Chile; the crafting of effective educational materials; and a large-scale advocacy campaign directed at people with and without disabilities.