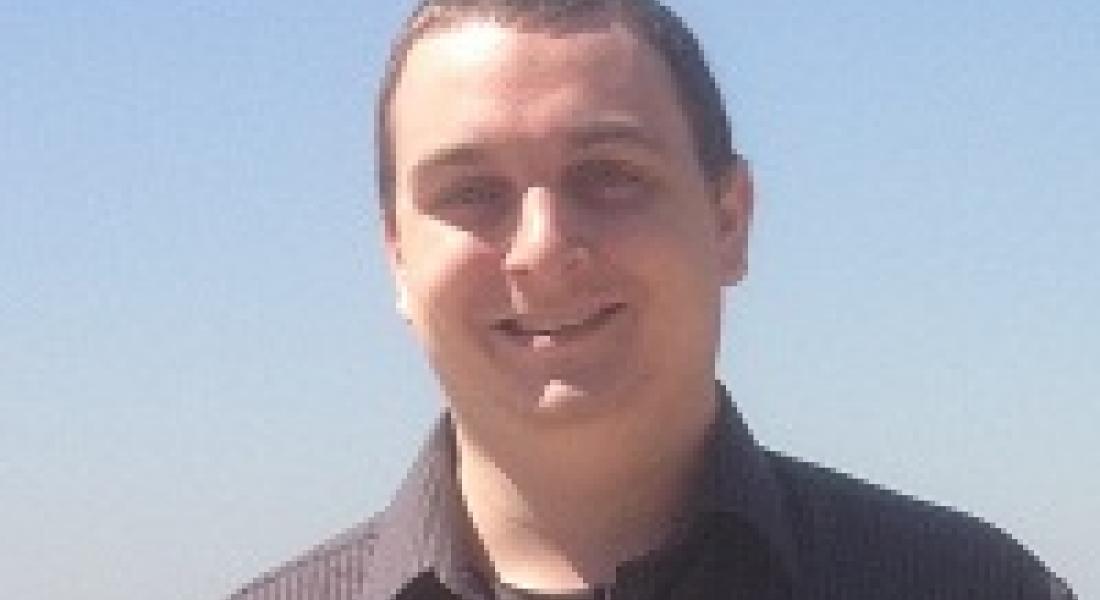 "It was during my freshman year—I was looking at the Kellogg website, trying to find the location of an event, and I came across this thing by accident," Faculty Fellow Michael Hoffman explains. "I thought, 'I can't believe something like this exists!' It was just totally serendipitous."
That "thing" that he stumbled upon was the Kellogg International Scholars Program (Kellogg ISP), which gives talented undergraduates the chance to do globally focused research with distinguished faculty. Today, Hoffman has a PhD from Princeton University and is back at Notre Dame as an assistant professor of political science—but ten years ago he was just another new undergrad.
Hoffman worked first with Faculty Fellow Rev. Robert Dowd, CSC, a political scientist studying Africa. Together, they examined data from Nigeria, Uganda, and Senegal that quantified religion and political engagement in Sub-Saharan Africa.
"He had me getting my hands dirty in those data from the very, very beginning, which was fantastic and overwhelming at the same time," Hoffman remembers. "I was doing things in my sophomore year that I would never have guessed I would have had the opportunity to do."
That chance to participate in "real research," though, is only a small part of what makes being in the program so extraordinary. As international scholars, Hoffman and his friends in the program were treated more like colleagues than students, receiving a remarkable amount of academic independence.
"It's impossible not have your horizons broadened in that situation," he says.
"The most remarkable part of working with Fr. Bob on the Africa project was when he sent me a rough draft of the paper and my name was on it with his. He had put me on as coauthor." As if that weren't enough, Dowd encouraged Hoffman to be the one to present the paper at a major political science conference.
"I would never have imagined that something like that would be possible for an undergrad like me—had he not just done it," Hoffman marvels.
The academic independence he gained paid off for the political science and Arabic major when it came time for his senior thesis. Building on an interest in political behavior kindled while working with Dowd, he researched the impact of varying levels of religious fervor on democracy, with Faculty Fellow Michael Coppedge as his advisor.
"Michael was just fantastic," says Hoffman. "He put way more time and energy into helping me than he was required to." With Hoffman's goal of attending grad school in mind, the pair developed a system that gave Hoffman a clearly defined task each week, which resulted in him having enough data to present to admissions committees.
When it came to applying to graduate school, Hoffman explains that Coppedge continued to go above and beyond what was asked of him.
"He knew that I wanted to go to Princeton. But he didn't know the woman for whom I wanted to work there. Nevertheless, at this conference—where there were 3000 people—he tracked her down to introduce himself and talk me up."
"When he told me that afterward, I could not believe it. That probably made all the difference." While at Princeton, Hoffman researched the relationship between communal religion, sectarian interests, and democracy, work which he is currently striving to turn into a book.
The International Scholars Program welcomed Michael Hoffman into an environment that built him up and allowed him to excel. More than that, though, it welcomed him to a family—with people who wanted to see him succeed. He hasn't forgotten all the things that the Kellogg Institute has done for him.
"I told my wife to remind me, if I'm ever in a position like Michael's, to take care of the people I'm responsible for mentoring, because the support that I've had at every stage—but especially here—has been immeasurable."
The Kellogg ISP fosters an atmosphere that nurtures students who have a desire to help people grow, both at the University and beyond, by placing them with caring faculty who help open the door to future success.
"It's a really unique program." One that goes beyond purely academic enrichment to something more holistic.
After all, it's not every day that your research mentor has such a profound impact on your personal life.
"Fr. Bob actually officiated my wedding."