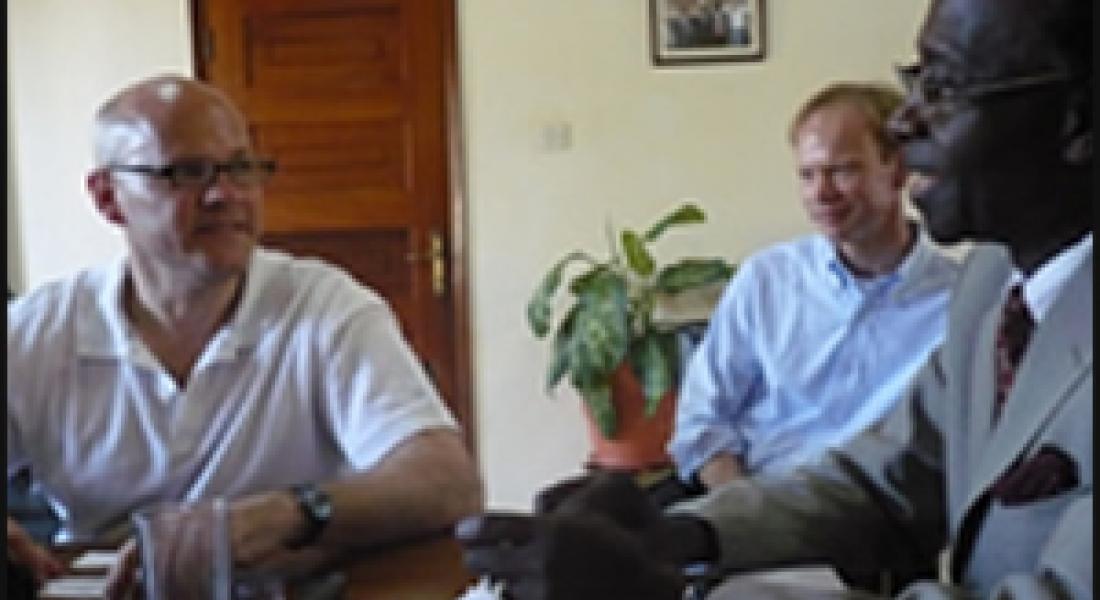 Along with Dean Crawford and Dr. Taylor, the interdisciplinary team included:
Tamo Chattopadhay, Assistant Professor, Institute for Educational Initiatives

Renate Crawford, Senior Academic Advisor in Academic Affairs and First Year Studies at St. Mary's College

Rahul Oka, Assistant Professor of Anthropology
The trip proved to be a valuable opportunity for the participants to explore ways to bring their research interests into ongoing collaborative projects being organized by Notre Dame, Purdue, and Uganda Martyrs University (UMU), and to think creatively of new research ideas.
In October 2009, representatives from Notre Dame's Office of Information Technology (OIT) accompanied Ford Program staff on a site visit to UMU and the villages of Nnindye. At the request of UMU, the OIT staff helped to assess the university's current IT system, coming up with a list of challenges and steps to improve them. ND's OIT has continued to work closely with UMU's IT and the two have developed a comprehensive proposal to build the capacity of UMU's IT system and staff. Also joining the trip were Maura Ryan from the Theology Department and Rich Forrester from the Controllers Office.