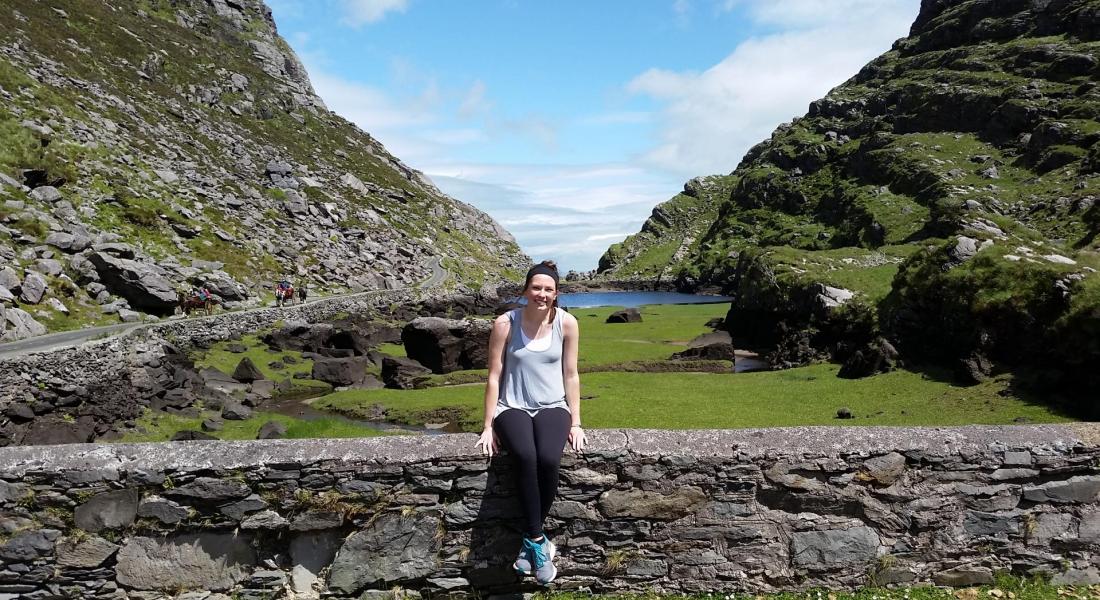 On Monday, July 13, 2015…
Last week I arrived in Belfast. During my first week here, I conducted three interviews, the first with Gary McKeone who was manager of Field Day from 1990 to 1993. He shed light on how the actors involved with Field Day understood the company and interacted with the mission. Until this point, I had focused on the board of directors of Field Day, so it was very valuable to talk to someone who was vital to the running of the company but also had a better insight into the on-the-ground discussions of the theatre.
I also interviewed Adrian Guelke, a professor in comparative politics in the School of Politics, International Studies and Philosophy at Queen's University, Belfast. Our discussion was very informative for the peace building aspect of my project. We focused on the nature of the division between Catholics and Protestants, the main problems leading up to and throughout the peace process, as well as the future of Northern Ireland's divided society.
Finally, I talked with David Grant, professor of the creative arts at Queen's. I wanted to talk with him since he conducts drama workshops in conflicted societies. For example, he once traveled to Jerusalem for a workshop studying Brian Friel's Translations with Israeli and Palestinian teenagers. He has recently begun to put together a similar effort in Northern Ireland through his classes. We talked about the interactions between theatre and politics, the struggles of understanding if drama impacts peace building, the mission of Field Day, and, as Grant believes, its negligible impact on the 1998 peace agreement. Grant was particularly influential in referring other sources that would be of interest to me.
This week I will be studying the wall murals around Belfast with the help of ex-republican prisoners. I will also be traveling to Derry for two days to interview Ian Doherty, a reporter and historian on the Troubles, as well as to tour the town in which the Troubles began and in which Field Day launched all of its productions.