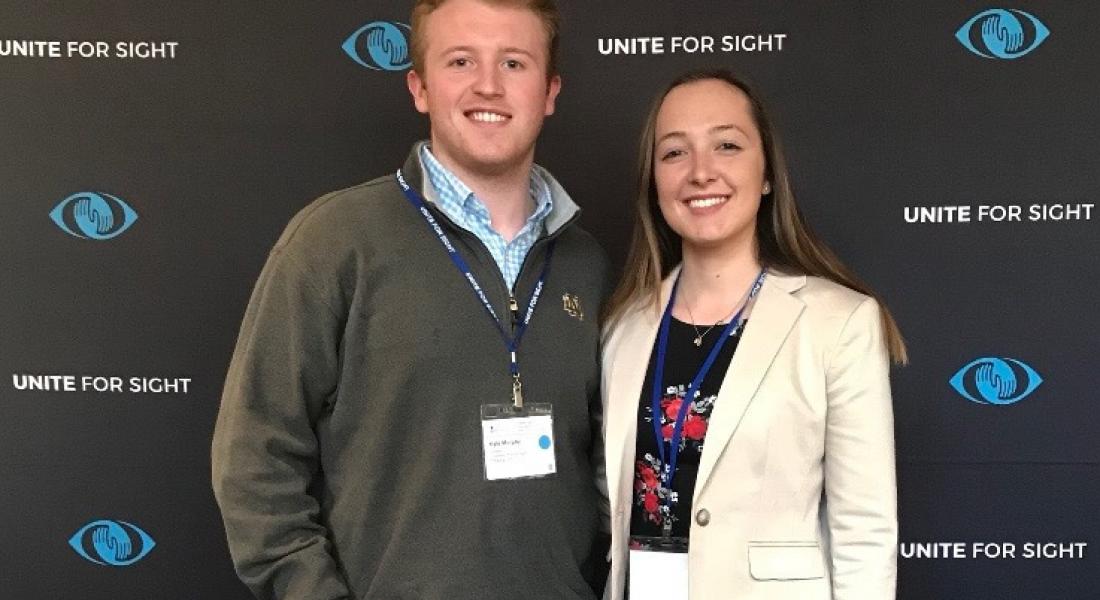 In the opening address of the 15th annual Unite for Sight Global Health and Innovation Conference at Yale University, I was urged by the founder and CEO of this non-profit organization, Jennifer Staple-Clark, to take advantage of the wealth of information that this conference had to offer. Welcoming 2,000 participants and hundreds of speakers who are experts in their fields of study, this two-day conference was packed with lectures, leadership panels, and information sessions all relating to matters in global health and social entrepreneurship. In addition, Staple-Clark urged attendance at diverse sessions that I had not previously considered. With these opening remarks, my mindset for the weekend shifted as I hoped to use her advice to make the most of my experience.
I have had the opportunity for the past three years to assist Professor Jaimie Bleck through the Kellogg International Scholars Program with her research concerning, broadly, governance, elections, and democracy throughout various countries in Africa.  Through this work, I have learned many valuable research skills and have also gained a better understanding of the overall research process. However, my other passion in the field of international development relates more to my academic program of study, or neuroscience and behavior. Specifically, I am interested in global health issues concerning the institution of mental health care services into the primary care in developing countries as well as designing economic policy to promote positive health outcomes. Therefore, my initial plan for the conference had been to solely attend talks that focused on these issues. While I did accomplish this task, most notably by attending an inspiring lecture that focused on bridging the gap between the stigma and access to maternal mental health care in Guatemala, I also ventured out and explored other topics such as ethical considerations and design thinking in global health.  For example, two of the design speakers used extremely different design media, one an app and the other textiles, in order to spread awareness for health issues and to enact change.
Attending these lectures introduced me to the diverse methods and approaches that are currently used in global health research. I was exposed to a large amount of information that I will be able to apply to a research project of my own that I am hoping to conduct within the next year. The most beneficial aspect of my attendance at this conference was listening and learning from experts in the field as well as asking questions about their own research to help me develop my understanding and facilitate my own planning. In addition, I was also able to connect with fellow International Scholar, Kyle Murphy, seen in the photo below. We both had a great time attending lectures together, discussing their content, as well as exploring the surrounding New Haven community. Overall, the experiences and information that I obtained at this conference were invaluable and will positively impact my remaining time at Notre Dame and in my future occupational pursuits in the fields of global health and medicine.