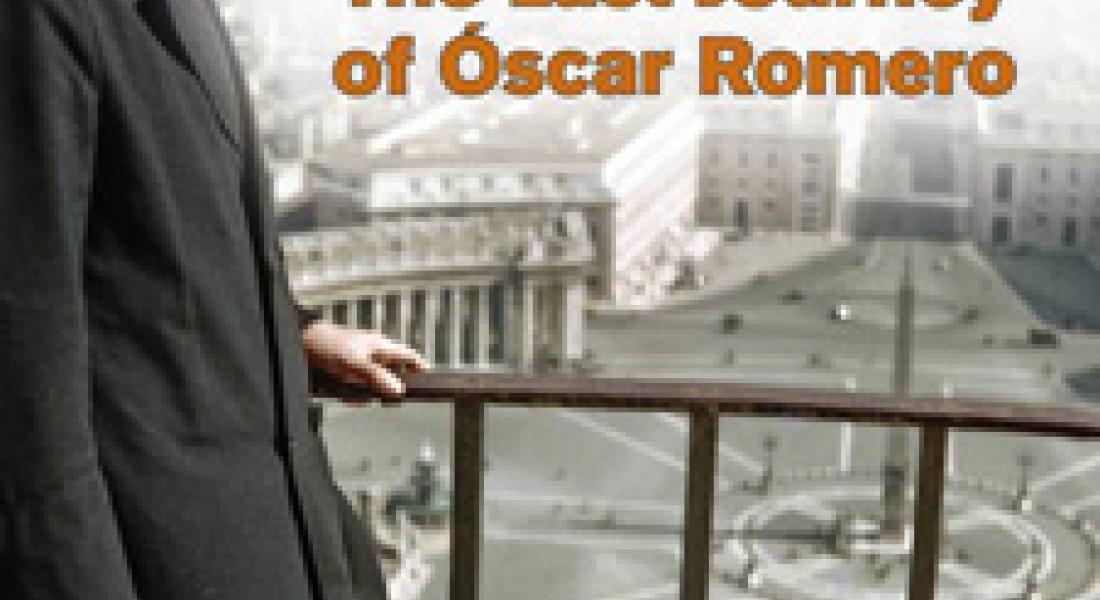 A long-term project of Kellogg Institute Faculty Fellow and Romero scholar Rev. Robert Pelton, CSC has received top honors at the 2012 Film Festival of the Latin American Studies Association (LASA). His film, Monseñor, the Last Journey of Óscar Romero, received the LASA Award of Merit for Film and was shown at the LASA conference in San Francisco on May 24.
A documentary, Monseñor tells the story of the last three years of Archbishop Romero's life. It includes extracts from Romero's homilies and personal diary, and personal interviews with a cross section of Salvadorans.
"Archbishop Romero lived and died in service to the campesinos," Kellogg Faculty Fellow Gustavo Gutiérrez says. "Monseñor beautifully illustrates this feature of his pastoral mission by placing the Salvadoran campesinos at the heart of the story of Romero's final days."
Fr. Pelton's brainchild, the film represents the culmination of many years of steadfast work. He recruited noted filmmakers Ana Carrigan and Juliet Weber to take part in the project, raised funds, and made numbers of trips to El Salvador.
The film premiered in San Salvador in 2010 and had its US premiere at Notre Dame 10 days later. It is available on DVD through Ave Maria Press. A study guide is also available.
Monseñor is a production of Latin American/North American Church Concerns (LANACC), which seeks to educate US Catholics about Latin American Catholicism through films, public events, and publications. Founded by Fr. Pelton, LANACC is housed in the Kellogg Institute for International Studies, which provided support for the film project.
LASA is the largest professional association in the world for individuals and institutions engaged in the study of Latin America.