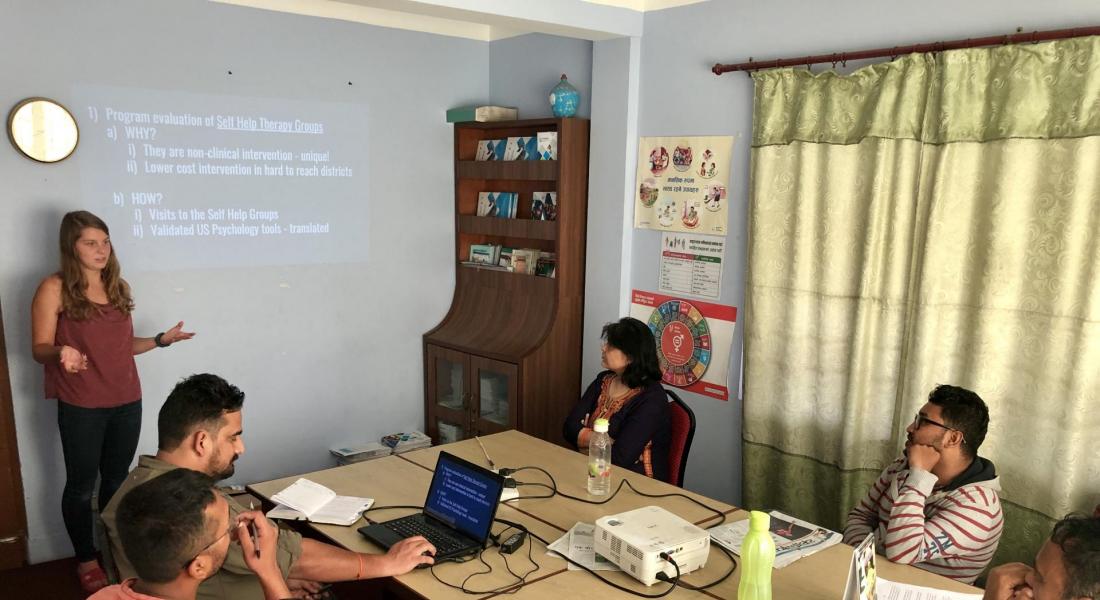 On Tuesday, July 9…
My final weeks spent on data entry and research analysis with KOSHISH have been pleasant and productive. I feel I have finally grasped the ebb and flow of the Nepali NGO workplace environment, and I have learned how to communicate more effectively what expectations I can and cannot meet. In order to better respect my colleagues, I have been using my Nepali as much as possible, but I have a long ways to go before my listening skills are up to speed with their conversation pace.
I have nearly completed my final research presentation. I will be giving my final presentation to members of the KOSHISH staff and executive board tomorrow afternoon, which I am very excited to do. I hope that they will be receptive to my research findings and program suggestions, but I also realize I am not immersed in their cultural context, and I still may not be aware of all the barriers present that could certain changes to their self-help therapy groups. It has been engaging to discuss the results with my Notre Dame research advisor remotely, and I look forward to a possibility to move forward with more analysis and publication of my data in the future if KOSHISH approves.
I have been grateful to grow a large international network of friends since I began researching with KOSHISH. I have met vibrant individuals from Nepal, the Philippines, Holland, Tibet, the United Kingdom, China, and the United States. My new friends are researching earthquake sensor systems; surveying sustainable water pumps; working in immigrant rights organizations; designing works for fair trade artisans; working for the Peace Corps; running their own NGO's and consultancies; doing international medical rotations; teaching farmers to cultivate healthier crops while preserving traditional growing techniques; and more.
I love that through my research of non-clinical mental health interventions for vulnerable groups in Nepal, I have been connected to a community invested in international development and continual improvement of quality of life for people worldwide. I know the connections I have made here will impact my future career path.