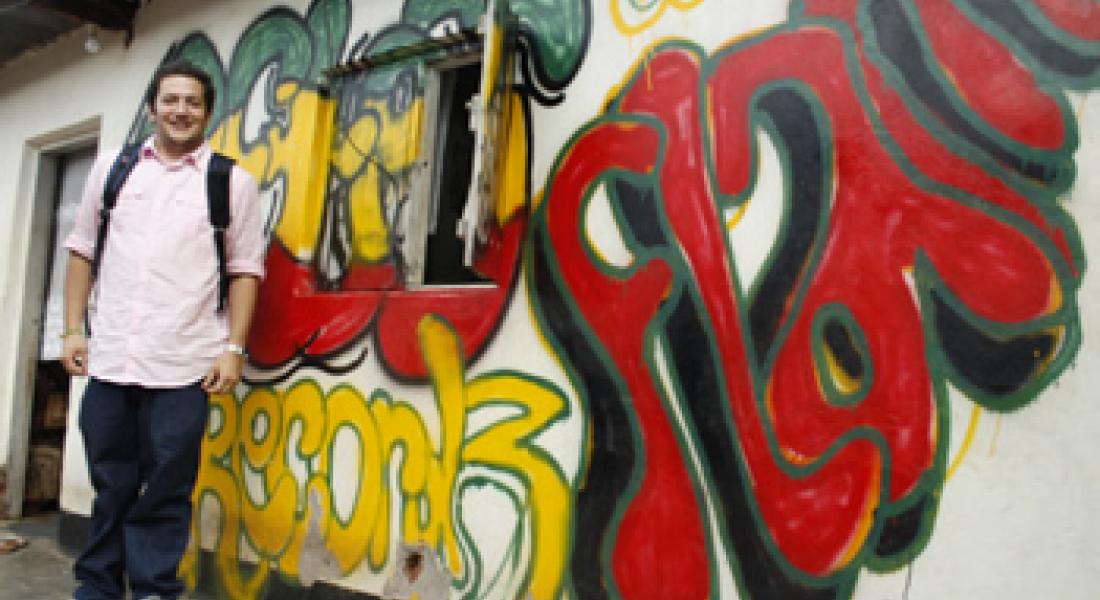 Py Killen, a junior history major, had never left the US before last summer. With the help of a Kellogg Institute Experiencing the World Fellowship (ETW), Killen set off on an adventure to Kampala, Uganda to conduct research on the role of the hip-hop movement in Ugandan society.
Killen has long had a general interest in Africa and African politics, but after attending the Human Development Conference last year, he realized funding was available to him to conduct his own research.
While participating in the Kellogg Africa Working Group during his sophomore year, Killen began working with Faculty Fellows Paul Ocobock and Naunihal Singh to develop his ETW research plan, which began with an interest in studying African hip-hop generally. He and Ocobock worked together to refine the questions Killen would ask of rappers and Ugandans throughout his stay.
Once in Kampala, Killen remembers the first week being the most challenging. It was his first experience abroad and he didn't know anyone in Uganda.
"I was ready to pack up and go, but then, I had my first interview with a rapper named Ugly MC. It turns out that Ugly was [former Ugandan dictator] Idi Amin's grandson. And then I realized, wow, I'm actually here and doing real research."
Throughout his time in Uganda, Killen worked extensively with a Ugandan journalist named Gilbert, whom Killen now considers one of his best friends. Gilbert served as Killen's guide and introduced him to the major artists in the Ugandan hip-hop community. With Gilbert's help, Killen conducted interviews with older rappers who launched the hip-hop movement in Uganda, as well as the younger, up-and-coming artists.
Killen's favorite experience occurred during his last weekend in Uganda, when he and Gilbert traveled to northern Uganda to attend a music and arts festival focused on community awareness and social activism.
Killen interviewed rappers about their personal connection with hip-hop and how conflict has affected their music. He even interviewed some of the rappers on live radio!
"The weekend encapsulated my whole summer experience," he says. "It was a whirlwind, it was fun, and it was informative."
Following his ETW experience, Killen went on to spend his fall semester in Uganda through Notre Dame's study abroad program. He continued his research on the role of hip-hop in Ugandan society, and upon his return to campus, is now well positioned to begin work on his senior thesis.
Currently, Killen is researching the relationship between hip-hop and gender in Uganda and East Africa, a project he hopes to continue in summer 2013. Eventually, he hopes to present his research at a conference—especially next year's Human Development Conference. It would be fitting that he present the culmination of his research at the conference that first sparked his ETW plans and ideas.
Research, Killen says, is exciting, an opportunity to learn firsthand about a subject that not many others have studied.  The experience is incredibly rewarding.
Regardless of major, Killen recommends that everyone do research—especially with all of the resources available on campus for undertaking research in the field.
"Everyone learns something about themselves when they are outside of their comfort zone, especially when you have the opportunity to interact with those you otherwise would never meet."
By Nancy Joyce, '14
(Spring 2013)