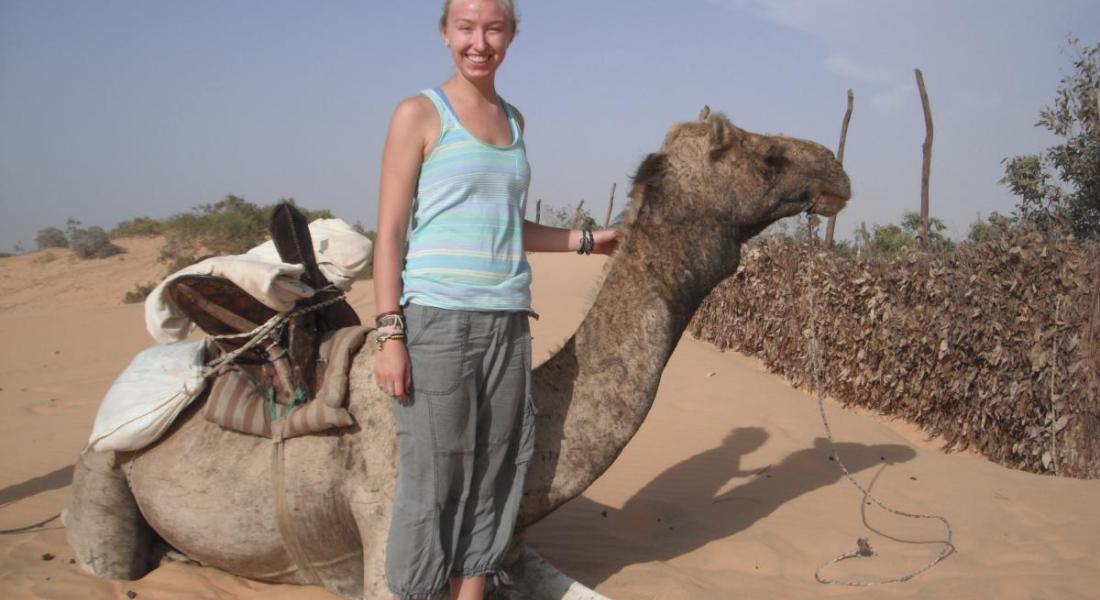 On Friday, July 19, 2013...
I am now wrapping up my second week here in Saint-Louis, and it is going surprisingly quickly! I am working with Projects Abroad, and the staff has been great. They were very helpful when arriving, transporting me from the airport in Dakar to Saint-Louis to meet my host family and let me get settled in. Then, the next day I had my "induction" to get a short tour of the area and details about my "project" of working in the talibés center.
Since 95% of the population in Senegal is Muslim, many parents send their children to residential Islamic schools, or daaras, to learn the Quran from a marabout, or a teacher who serves as the students' guardian while they attend school. However, with the exception of a few modern daaras, not one of the Quranic schools is subject to government regulation. As a result, many students go without learning any basic math skills, literacy skills, and technological skills throughout their entire childhood education. Moreover, they are often subject to abuse, neglect, and exploitation by their marabouts. Many marabouts-- but not all-- force the children, known as talibés, to beg on the streets for long hours and subject them to brutal physical and psychological abuse. Not only are these children deprived of a comprehensive education, but they are often deprived of basic necessities, including food, shelter, and healthcare. 
Another volunteer, who is from Paris, has been so helpful in practicing my French and translating for me! In fact, she is going to translate for me in two interviews I've set up for next week because I realized that interviews will be necessary in order to get better field research about the talibés situation. So far, I've just been having discussions with my French tutor (in French), who is a middle school teacher, about the education system here and about the talibés. In terms of my specific research about the talibés, I've realized I've only been observing what I had researched before my trip-- which is good information-- but I'm ready to talk to as many people as possible (with a translator) to gather information from the ground.