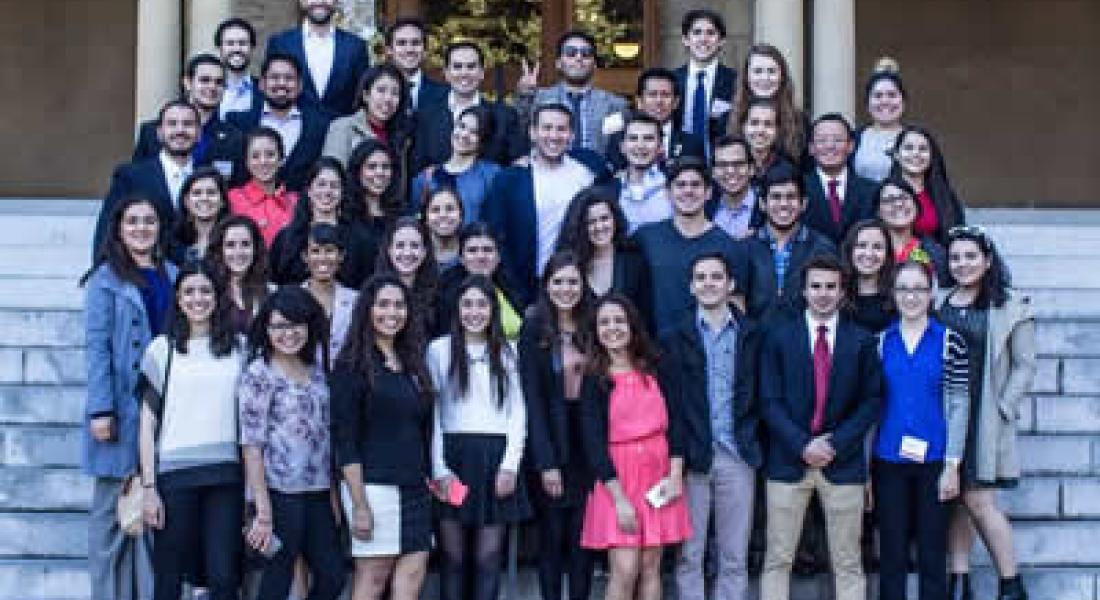 Thanks to the Kellogg Institute, I had the opportunity to attend the second part of a yearlong forum on US-Mexico relations. The forum brought together undergraduate and graduate students from Mexico and the US to discuss issues affecting both countries. Our delegate class met in Mexico City in April, where we participated in a five-day conference. There, we formed teams among the delegate class based on our common interests. The teams worked on projects throughout the summer which we presented at Stanford this November.
My team was made up of students from UT Austin, Harvard, and the Instituto Tecnológico Autónomo de México (ITAM). We started an art competition with the goal of fostering constructive dialogue about the current state of the countries' bilateral relationship. Working with the team during the summer was definitely challenging to coordinate (we were all in different time zones), but seeing the submissions and announcing the winners of the competition – which we're in the process of doing now – has been exciting and rewarding. It was encouraging to learn about the other projects going on as well, from one that seeks to reduce human trafficking to another that is hosting a conference on sustainable energy next summer.   The forum also included stimulating events throughout, such as a talk by Congressman Joaquin Castro and a luncheon with professors at Stanford whose research relates to the topics of the conference (energy, migration, and social activism). 
Beyond the interesting lectures, this forum gave me access to an impressive network of people from diverse disciplines with a common interest in creating a positive and sustainable impact on their community. I am sure that we will be in contact in the future.