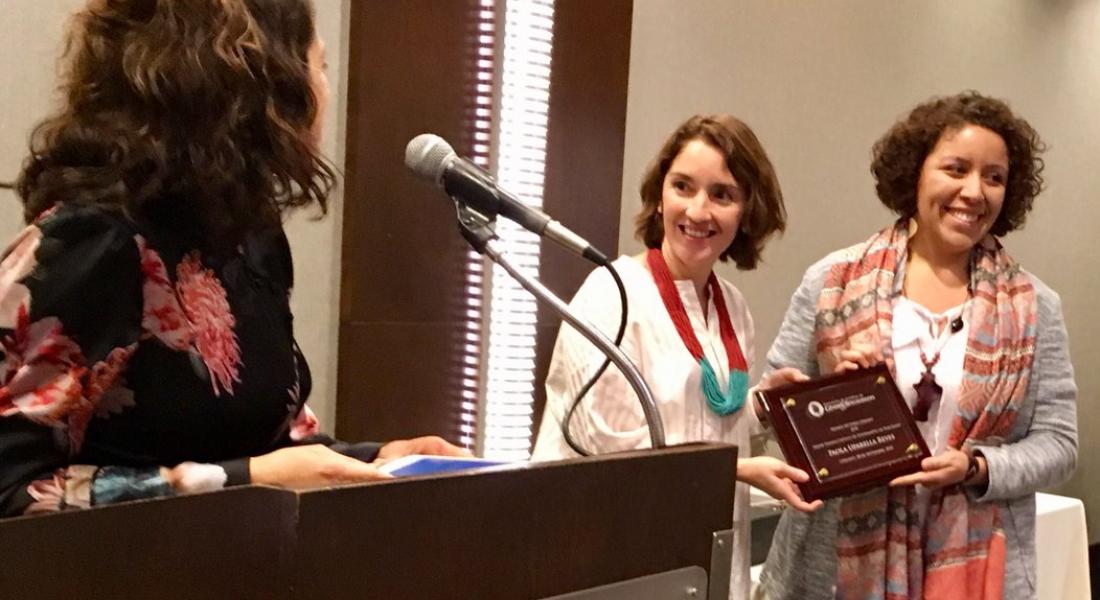 Kellogg Doctoral Student Affiliate Paola Uparella, a PhD candidate in the Spanish program in the department of Romance Languages and Literatures, won two prestigious awards for an essay she wrote on gender and sexuality studies: the 2018 Victoria Urbano Graduate Student Essay Award by the Association of Gender and Sexuality Studies (AEGS) and the 16th Feministas Unidas Essay Prize by the MLA-allied organization Feministas Unidas, Inc.
Her essay titled "Guaman Poma and the Colonial Güergüenzas" studies Felipe Guaman Poma's overlooked textual and visual representations of indigenous woman genitalia ("güergüenzas") as part of his case against colonial authorities, sexual violence, and mestizaje. This research is part of a chapter of Uparella's dissertation "Gaze, Power and Genitality: Colonial Bodies and the Visual Engendering of Gender" directed by Faculty Fellow Carlos A. Jáuregui (romance languages and literatures).
Uparella has been invited to present this work at the Kellogg Institute's Latin American History Working Group (February 2018), the Universidad de los Andes (August  2018), the University of Illinois-Chicago (September 2018), and the Centre d'Història de la Ciència at the Universitat Autònoma de Barcelona (November 2018). A published version of this essay is forthcoming in Summer 2019.