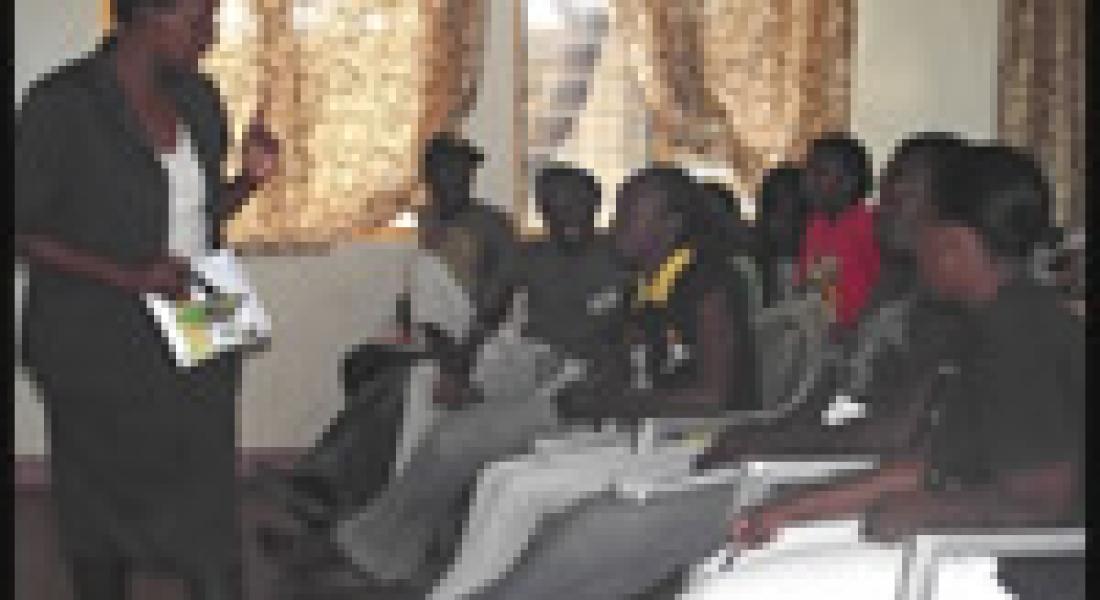 We want to know whether these workshops are having their intended effect. Our research is designed to determine whether they are helping citizens to become more knowledgeable, engaged in the democratic process, and active in their communities, says Ford Program Director Rev. Robert Dowd, CSC.  We hope that our research will inform efforts to support people in their struggle for accountable and responsive government, added Dowd.
Kenya has become more democratic over the years, but many citizens are unaware of how to participate. Recent constitutional reforms have brought a long new ballot and many new offices, as the government seeks to move management of resources to the local level.
Dandora Residents Tell Their Stories
Leading up to the 2013 elections, the Dandora community prioritized learning more about the new constitution and its implications for the presidential election.
On a recent trip to Kenya, Ford Senior Research Specialist Dennis Haraszko spoke to three Dandora residents who took part in the Dandora civic education workshop.
Joy Owalla often listens to the radio and watches television, but felt unaware of key political issues. The workshop helped her identify and explain important topics in the upcoming election and how they might affect her and her community.
I want to teach what I have learned to others, she says.
She learned details about what the ballot would look like, how much an elected leader might be paid—and the importance of unifying with other Dandora residents to create an empowered community within Nairobi.
Owallas insight? She sees an opportunity to learn from Dandoras diversity. In spite of violence across Kenya during the last national election, the workshop emphasized that we all are living as neighbors—whether a candidate wins or loses, we would maintain peace, she says.  
For Robert Owour, like others in Dandora, this was his first time voting. The civic education program prepared him for how the voting procedure would go, and taught him how candidates for office qualify and are voted in.  He also learned what officials do once in office and whom they represent.
His take away? The importance of looking for quality in leaders rather than voting the party line.
Like Owour, Christopher Irungu learned many practical details about voting and the new Constitution. But his key lesson was the importance of democratic inclusiveness.
Although he knows societys vulnerable people—the impoverished, youth, and women—are normally not elected, Irungu now recognizes the problems that come with exclusively elite nomination of candidates.
Keeping Officials Accountable
In the civic education workshop all three Dandora residents learned about formal political structures and the practical details of participation. As importantly, all three heard another message loud and clear: the people they vote for have a responsibility to represent voters interests.
They are servants, Irungu says of governors. People must aim to elect those who can serve responsibly and effectively.
We should demand that [elected officials] meet our expectations, Joy asserts.
Coming from a community where many adults are unsure of how to cast a ballot, these three participants of the civic education program show its potential to engage and empower them in the political process.
—Emily Strickland 15 • Spring 2013