Seminars/Lectures
Indigenous Language Politics in the Schoolroom: Cultural Survival in Mexico and the United States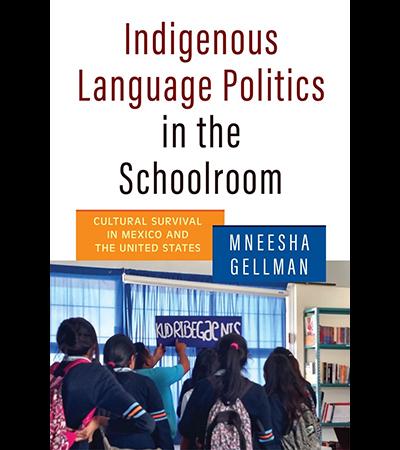 Mneesha Gellman
Associate Professor of Political Science, Emerson College
Director, Emerson Prison Initiative
In this talk, Mneesha Gellman will give an overview of her new book, Indigenous Language Politics in the Schoolroom: Cultural Survival in Mexico and the United States (University of Pennsylvania Press, forthcoming), which examines how Indigenous high school students resist assimilation and assert their identities through access to Indigenous language classes in public schools.
Drawing on ethnographic accounts, qualitative interviews, focus groups, and surveys, the book examines the experiences of students in Yurok language courses in far Northern California and Zapotec courses in Oaxaca, Mexico. Gellman contends that this access to Indigenous language instruction in secondary schooling serves as an arena for Indigenous students to develop identity and agency, and provides strategies for civic, social, and political participation, sometimes in unexpected ways. Showcasing young people's voices, and those of their teachers and community members, in the fight for culturally relevant curricula and educational success, Gellman demonstrates how the Indigenous language classroom enables students to understand, articulate, and resist the systemic erasure and destruction of their culture embedded in state agendas and educational curricula.
Books will be available at a discount for purchase and signing prior to the event. You may also purchase the book online with Penn Press for a discount by using the code GELLMAN30 at checkout.
Presented by the Kellogg Institute for International Studies with cosponsorship by the Pulte Institute for Global Development.