Research
Barriers Across Borders: Perceptions of Foreign Health Care Practitioners in Tanzania
Kellogg/Kroc Undergraduate Research Grants
Adviser: Natalie Porter
Final Report: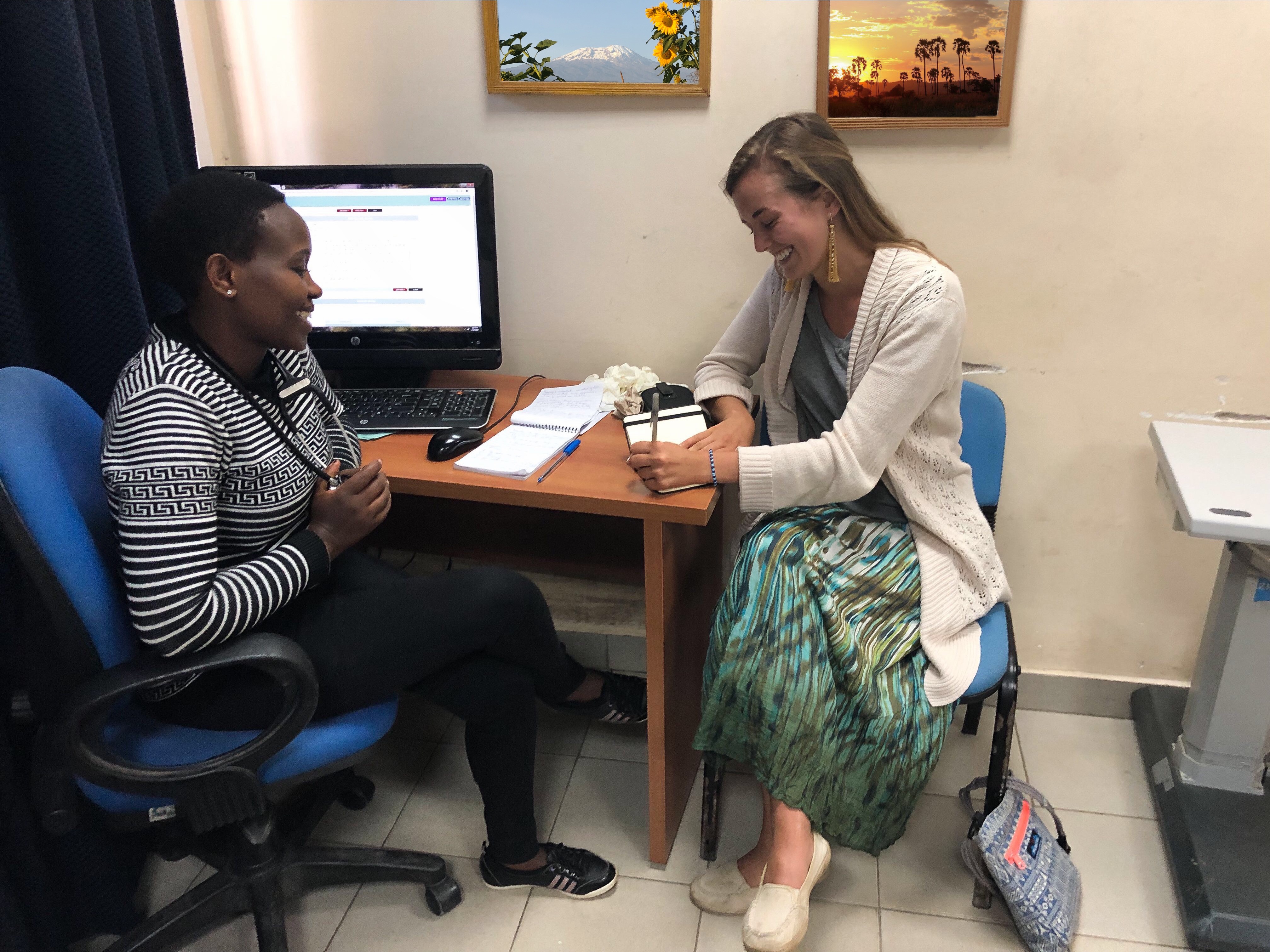 Northern Tanzania captured my heart in the summer of 2018 when I participated in the International Summer Service Learning Program (ISSLP) in Sanya Juu, Tanzania. This opportunity, made possible by the Center for Social Concerns, introduced me to what life is like for Tanzanians in the presence of wazungu (white people) from Western countries. After self-reflecting on the relationship between myself and my friends there – filled with lots of questions about how they can or should improve their clinic – I was eager to learn how this might translate to a professional setting within the realm of health care. Medicine and culture are inextricably intertwined in every part of the world, making medicine a particularly rich field of study in anthropology. Throughout my various cultural and medical anthropology classes, I have spent a significant amount of time reading about the fascinating topic of "clinical voluntourism," a phenomenon defined by volunteers traveling abroad for a short period of time, with a fair amount of time spent engaging in tourist activities on top of their volunteer work. There is not, however, much research on the impact of expatriate doctors who have moved abroad to work for an extended amount of time. In an attempt to explore this further, I decided to craft my senior thesis around the complex relationship between foreign and local doctors in Tanzania, and citizens' perceptions of this relationship. Returning to northern Tanzania this summer to research served as the empirical data source for my thesis.
My time this summer was entirely different from my previous summer, as well as entirely different from my prior expectations. Whereas I spent my ISSLP at a clinic in a rural village of fewer than one thousand inhabitants, I conducted research in one of the most populated cities in Tanzania. This fact alone posed some interesting benefits and challenges to my research. Because I was in a new location, I knew very few people in the city; I had to dedicate more time than I anticipated making connections and meeting people in the beginning before I could do any productive research. As is the nature of ethnographic research in anthropology, my plan was less structured than what one might see in other fields. Prior to my travel, I came up with various semi-structured interview questions and topics I was interested in exploring through interviews and observation in the health care setting, but no specific daily schedule. While this made some days seem more fruitful than others, it also allowed me to assess which aspects of my research question were particularly important to people in Tanzania and emphasize those topics in my data collection by changing my methods along the way. I learned to be comfortable with the action of saying yes to any opportunity that presented itself, which served as an invaluable way to engage in a wide breadth of experiences of which I could never have imagined.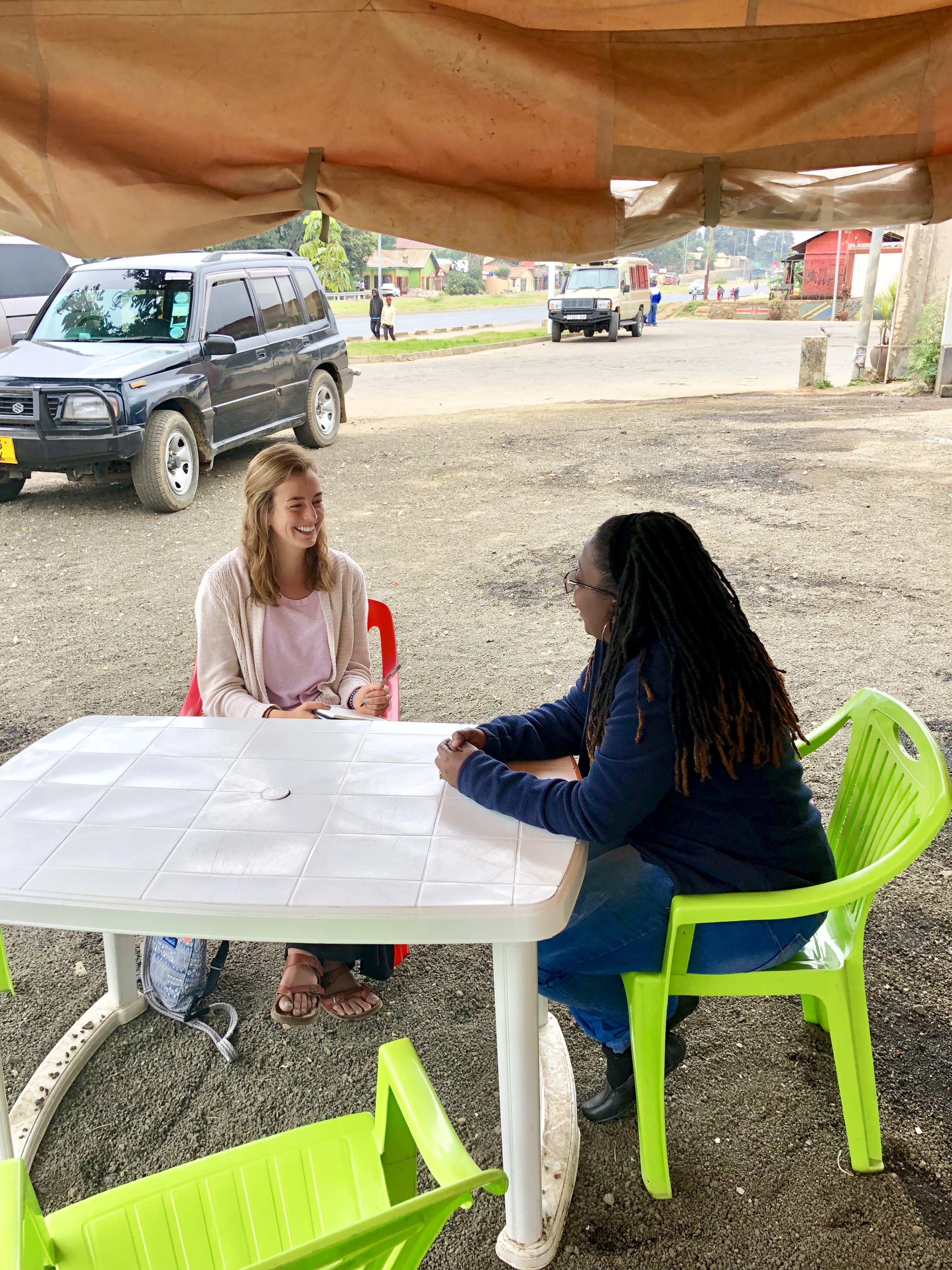 With the help of an English-Swahili translator to facilitate my conversations, I initiated my time in Tanzania interviewing people in the general population of the region. In these interviews, they discussed the benefits and challenges of medicine today as well as their perception of doctors from various origins. Because I was often a new face to my interviewees, I feared that people would hesitate to tell me the truth, particularly when it came to discussions about foreign doctors. In most cases, however, this did not seem to be an obvious limiting factor. A recurring theme in these interviews was that most people had never actually been treated by a foreign doctor, yet many of them wished that they had this opportunity. People often expressed that they were glad doctors come from other countries to work here, because it provides possibility of improved care as well as different perspectives on treatment. Contrary to what I expected, most of my interviewees claimed that differences in culture between a physician and themselves would not matter to them.  Due to the nature of civil relationships between tribes and general acceptance of visitors, Tanzanians are overall very welcoming toward people from other cultures.
After conducting my interviews with patrons and spectators of the clinical setting, I was fortunate enough to shadow physicians and other employees in hospitals and clinics. Ethnographic observation of the interactions between Tanzanian and expatriate doctors was by far the most valuable part of my research. Going into this experience, I wanted to know what patients (and non-patients) thought of the relationship between these two kinds of physicians, but I also wanted to know what they thought of each other and how they interacted in the workplace. I was somewhat limited in my observations by the fact that there are few long-term expat doctors in this region of Tanzania, and some of them were not working during my weeks of shadowing. The primary relationships I observed were between an American pediatrician and his self-crafted team of Tanzanian doctors and nurses. In many instances, I saw interactions that resonated with my previous literature review of medical anthropology on global health collaboration: inhibited or miscommunication due to language barriers, differences in knowledge sets or ideas, cultural boundaries that took active consideration within the relationship. Overall, however, the relationship between these doctors was much more collaborative, engaging, and unifying than I ever anticipated. The doctor was training his team to be fully self-sufficient as pediatricians and NICU specialists with an unparalleled mentorship. The registrars (interns) were capable of making their own decisions but also seemed fully comfortable approaching the lead doctor for questions and support when they needed it. I was also able to interview some of these doctors in their rare downtime to get their perspective of working with American, European, and Indian doctors in the hospital. Similar to the patients, they too believed that it was a great opportunity to learn from these doctors and increase their own wisdom. However, they did recognize some of the setbacks from this relationship – namely, the language barrier and the fact that they often have to translate for the doctors who are not proficient in Swahili.
If I had been able to spend more time on my research, I would have diversified the people I interviewed and doctors I shadowed in order to get a broader range of opinions. The registrars that I spent time with were some of the most intelligent in Tanzania, which is how they got a spot on this doctor's team. I believe this may give a slightly skewed view of the perceptions they had in working with expat physicians. These younger doctors also noted that most mzee (elder) Tanzanian physicians were not as supportive of the globally collaborative relationship and preferred to keep their work to themselves. This is a valuable perspective that I wish I had been able to see or discuss first-hand.
Going forward, I am excited to more thoroughly compile my field notes, interview transcripts, and journals to work on my senior thesis in the anthropology department. I also plan to present my findings at the annual American Anthropology Association meeting in Vancouver, BC in November as well as the Human Development Conference in February. Most significantly, my research this summer offered cherished career discernment for me as an aspiring physician; the interactions I observed in the hospital showed me that global collaboration could in fact be sustainable and supportive. I hope to have a medically global presence in the future in the least intrusive way possible, and this experience was an incredible way to start distinguishing how that may be possible.