Undergraduate Programs
Kellogg International Scholars Program Meeting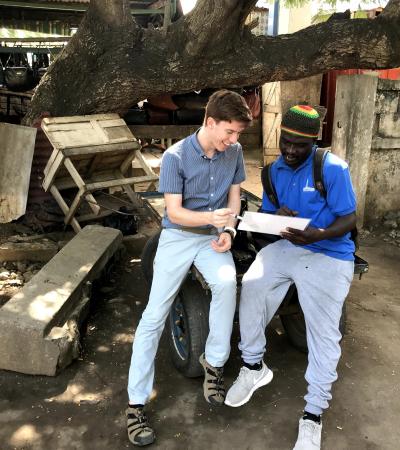 Kellogg International Scholars Program
Two of our alumni will be joining this meeting by Zoom. Stephanie Mulhern Ogorzalek '11 and Catherine Reidy Kress '13 will speak about their careers and give current Scholars the opportunity to ask questions.
Stephanie Mulhern Ogorzalek is a Foreign Affairs Officer in the Bureau of Democracy, Human Rights, and Labor at the U.S. Department of State. After graduating from Notre Dame in 2011, she received an MA in International Relations and International Economics from the Johns Hopkins University School of Advanced International Studies (SAIS). She currently lives in Washington, D.C. with her husband and chocolate lab, Avon Barksdale.
Catherine Reidy Kress is Associate Advisor to the Chairman of the BlackRock Investment Institute in New York.