Research
21st International Conference on Turkish Linguistics (ICTL); Johannes Gutenberg University Mainz, Mainz, Germany
Kellogg Institute Conference Travel Grants
Conference: 21st International Conference on Turkish Linguistics (ICTL) at Johannes Gutenberg University Mainz, Mainz, Germany
August 2 – August 4, 2023
Presentation: "Grammaticalization of Modal Nominal Predicates in Tatar"
---
REPORT: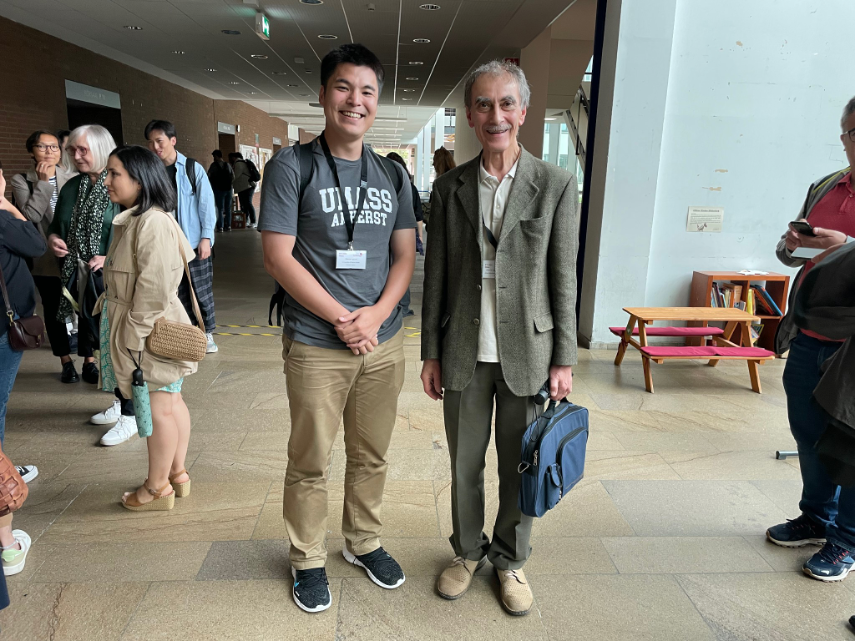 My presentation, titled "Grammaticalization of modal nominal predicates in Tatar", addressed a set of peculiar syntactic constructions found in the Tatar language, a Turkic language spoken in the Republic of Tatarstan, Russia. An example of the constructions is shown below:
       ● Maratnïñ           yoqla-rğa                     isäbe.
           Marat's            sleep-infinitive            idea
         "Marat plans to sleep."
This is an unusual sentence at first glance because its literal translation would be an incomplete sentence "Marat's idea to sleep," whereas a true translation is a complete sentence: "Marat plans to sleep." However, a syntactic explanation for this kind of construction had remained unexplained in linguistics. In my presentation, I provided a syntactic analysis of the constructions and proposed a possible explanation for their emergence.
My participation in ICTL was fruitful for my research in many aspects. First of all, I received from the participants critical and constructive feedback with which I could build more solid arguments when I write a journal paper on the topic in the near future. Second, I could get connected with a lot of scholars of Turcology and Turkic linguistics particularly from Europe and Turkey. Although Eurasia is not part of the area focus of the Kellogg Institute, my new connections will certainly bring broader scholarly diversity. Also, my connections with scholars specialized in marginalized languages in Eurasia will someday contribute to my own research in the Natural Language Processing Group at Notre Dame, where I work on language technologies for endangered languages.