Research
Latin American Studies Association (LASA) Congress; Vancouver, Canada
Kellogg Institute Conference Travel Grants
Title of Presentation: "Demanding Justice in Criminal Governance Contexts: The Case of Chihuahua, Mexico"
Conference: Latin American Studies Association (LASA) Congress in Vancouver, Canada
May 24 – May 27, 2023
---
Report: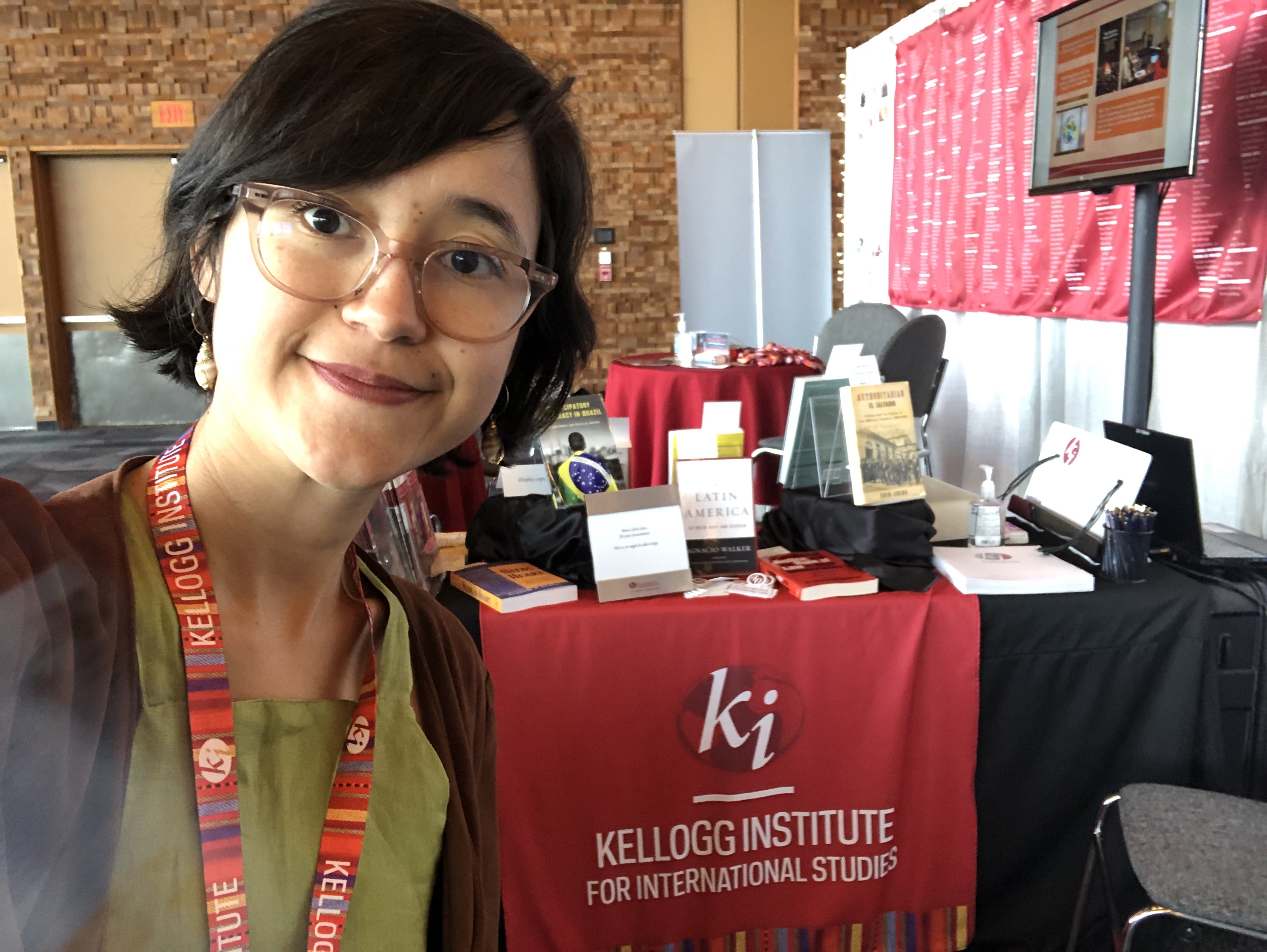 The Latin American Studies Association (LASA) 2023 was held in Vancouver, Canada, from May 24 – May 27, 2023. I presented Thursday, May 25, in the session "Poderes fácticos, organizaciones criminales y gobernanza criminal" (Factual powers, criminal organizations, and organized crime), presenting the paper "Demanding Justice in Criminal Governance Contexts: The Case of Chihuahua, Mexico." Three in-person panelists, including myself, participated in the panel. The session was one out of three in the new LASA section on criminal governance.

One of the panelists, Daniel Vázquez, presented his work on Mexico. The case-specific knowledge allowed him to provide helpful advice on continuing my investigation, specifically on which variables should be considered as alternative explanations to strengthen the argument. Additionally, after the session, he provided a series of contacts of scholars in Mexico whom I could contact to obtain further feedback on my paper. A couple of scholars from Brazil attended the panel. In the Q&A, one shared exciting information on the Brazilian case and invited me to choose cases beyond Mexico that will likely align with my paper's theory.

A crucial event for me at the conference was the mentorship sessions. I had the opportunity to have a session with Ezequiel González-Ocantos, a former Ph.D. fellow at the Kellogg Institute. My research interests are very close to his work, and in the session, I was able to share my research and the plan I have for my dissertation. Ezequiel provided helpful advice on how to frame my research, its potential in the current state of the literature on criminal justice institutions, and how to move forward with case selection. Also, we were able to talk about methodological issues and a paper I am currently working on with Laura López Pérez on how to use focus groups for process tracing. After the session, he sent me useful literature on process tracing and qualitative methods.
Last, attending additional sessions such as "What We Know and What is Next: Present and Future of Institutional Studies in Latin America," which put together outstanding scholars on institutions that won the Donna Lee Van Cott Book Award, was a unique opportunity. The session was beneficial in understanding the challenges scholars face while conducting fieldwork in Latin America and how to tackle them. In addition, listening to accomplished scholars talk about the future of the institutions' agenda in Latin America was very helpful in thinking about my research going forward. Another special session for me was "Democracy, Judicial Institutions and Organized Crime in Latin America." The session helped me visualize what relevant political science scholars are working on in judicial politics and organized crime. Moreover, listening to the presentations gave me perspective on the literature gaps I would like to address with my research. Last, the presenters were very kind and shared their contact information for me to write to them after the conference. In sum, attending LASA was a beneficial experience that will definitely contribute to my research with the new ideas and advice I encountered. Also, I am confident the people I got the chance to meet will be crucial in advancing my investigation.