Session 2: 11:45 AM - 1:15 PM
Panel C: The Unseen Paths of Migrants and Refugees: Climatic, Economic, and Social Determinants
Moderator: Erin Corcoran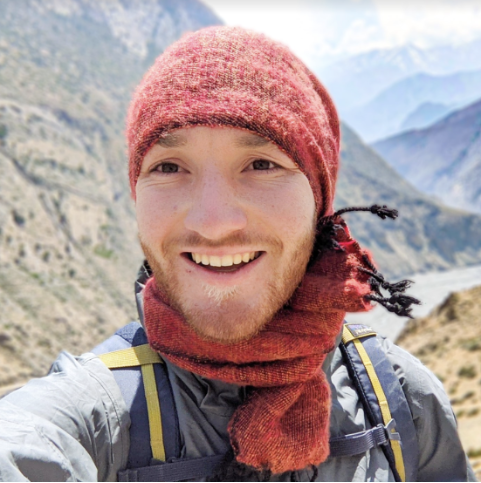 Using Remote Sensing Technologies in Relocating Lubra Village and Visualizing Flood Damages
Ronan Wallace, Macalester College
Abstract
As weather patterns change worldwide, isolated communities impacted by climate change go unnoticed and we need community and habitat-conscious solutions. In Himalayan Mustang, Nepal, indigenous Lubra village faces threats of increasing flash flooding. After every flood, residual concrete-like sediment hardens across the riverbed, causing the riverbed elevation to rise. As elevation increases, sediment encroaches on Lubra's agricultural fields and homes, magnifying flood vulnerability. In the last monsoon season alone, the village witnessed floods swallowing several fields and damaging two homes. One solution considers relocating the village to a new location entirely. However, relocation poses a challenging task, as eight centuries of ancestry, heritage, and nuanced cultural complexities exist in both aspects of communal opinion and civil engineering. To investigate this issue further, my co-researcher and I conducted in-person interviews in colloquial Tibetan with six community members to understand their needs and perspectives in relocating their village. Then, we utilized remote sensing technology to digitally 3D model flood damages and the village itself. These models digitally document the physical village before floods wipe it out entirely, as well as communicate flood damages and newly proposed village locations. When paired, these oral interviews and 3D visualizations provide an effective method in amplifying Lubra's voice, communicating how climate change threatens their traditional livelihood and ancestral heritage. Additionally, the corresponding architecture development team uses these models to understand terrain and village layout for village development, avoiding costly site visits. These results have been accepted and published in the Nepali Times.
---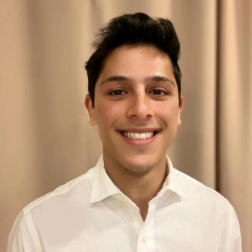 Overlooked Considerations of Human Mobility: A Case Study of Labor Migration between Tajikistan and Russia
Shamshod Khuseynov, Denison University
Abstract
Although once recognized as the Soviet Union, Tajikistan and Russia share a different dynamic in the 21st century. Tajik labor migrants view Russia as an economic necessity and strive to move north to improve their financial standing. Expectation among people to emigrate is so prominent that "one in four Tajikistani households is thought to have engaged at some point in migration to better its quality of life" (World Bank, 2009, 2011, Jaupart, 2019). Although numbers illustrate the drastic nature of Tajik labor migration, they do not reveal the specific determinants of population movement. Existing literature on this subject consists of predominantly quantitative studies, focusing on general macro-elements and economic indicators. However, this examination explores numerous meso and micro-level factors that reveal labor mobility by synthesizing primary sources like social media and secondary qualitative literature. The paper highlights the complex decision-making process of migrants by analyzing the implications of: the individuals' level of Russian, the migrant's age, obtaining citizenship, and entry barriers that translate into flows between Tajikistan and Russia. The research not only dissects the unique aspects of Tajik labor migration but concurrently depicts bilateral flaws that are present in sending and receiving nations around the world that force migrants to serve as the "ball" in this transnational game of tennis. Evidence in the study demonstrates shortcomings of origin and destination countries, that keep migrants constantly on the move due to limited room for upward mobility.
---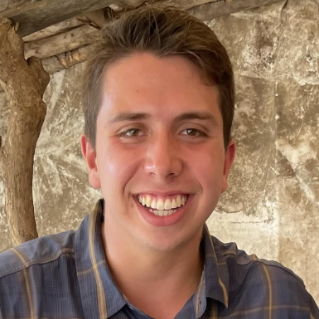 A Displaced People: The History, Displacement, and Development Initiatives of the Batwa Pygmy Tribe in Bundibugyo District, Uganda
Marcos Turk, The George Washington University
Abstract
The Batwa in Bundibugyo are an indigenous minority group that originated in the forest of the Democratic Republic of Congo. Within the past 100 years, various displacement factors slowly pushed them out of their forest home, as the tribe now resides in a village in Bundibugyo District, Uganda. This study provides an example of development induced displacement, and identifies Batwa displacement factors, history, traditions, and culture. The Batwa developed unique traditions while living in the forest, such as special methods for hunting forest animals. However their displacement caused many of their cultural traditions to die. Violence inside the forest–that took place during the regimes of presidents Amin, Obote, and Museveni in Uganda, and president Mobutu in Democratic Republic of the Congo (DRC)–served as push factors from their jungle home as the DRC-Uganda forested border region where the Batwa tribe previously resided, became unstable during those regimes. Many Batwa men were recruited to fight in Uganda's army, and the terrorist group, Allied Democratic Forces (ADF), disrupted the Batwa tribe in the 1990s. Uganda later officially removed the Batwa tribe from the forest, making their lives excessively difficult. Since then, various donor groups have attempted to assist the Batwa; however, their mis-targeting of Batwa needs has led to excessive challenges. The onset of development induced displacement is evident in the development projects that are supposed to be assisting the Batwa. Many development initiatives create further unintended problems. The study questions how Uganda prioritizes minority rights, and addresses malpractice in development.
---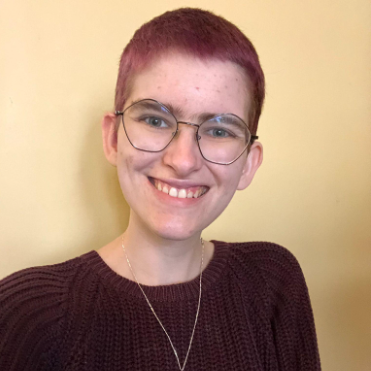 Desert Sun and Razor Wire: The Moroccan Route from Sub-Saharan Africa to Europe
Linnea Kedziora, College of Wooster
Abstract
Since the creation of the Schengen Zone with its restrictions on who can receive a visa to most of the European Union, Sub-Saharen Africans looking to settle in Europe without a visa must participate in irregular migration. One of the few routes that avoids significant travel by boat is to cross the land border between Morocco and Spain in the Rif mountain region. To do this, Sub-Saharan migrants must first cross the Sahara desert. This is a costly voyage and once migrants arrive in Morocco, they may have to spend time searching for work. Once they are ready to cross the border into Spain, they must get past razor wire fences, rough natural terrain, and armed border guards.
In this study, I will explore the history of this migratory route. I ask how the violence at the Morroco-Spanish border developed. To explore this, one must center the voices of thee migrants whose human rights are being violated while they are being pulled northwards towards Europe by the idea of more opportunity. I will use secondary sources and first-person accounts that discuss the place of transitory migrants in Moroccan culture, the political history of both international human rights law and the specific laws surrounding the Morocco-Spanish border, and the human experience of this journey.