Session 4: 4:00 PM - 5:15 PM
Panel D: Thinking Outside the Box: Different Approaches to Healthcare Challenges
C100 Hesburgh Center Auditorium
Moderated by Tamara Kay
With the rising complexity of the healthcare system, and sociocultural barriers facing underserved communities, the demand for creative solutions is at an all-time high. This panel explores the various stakeholders that mitigate health outcomes in and outside of the hospital.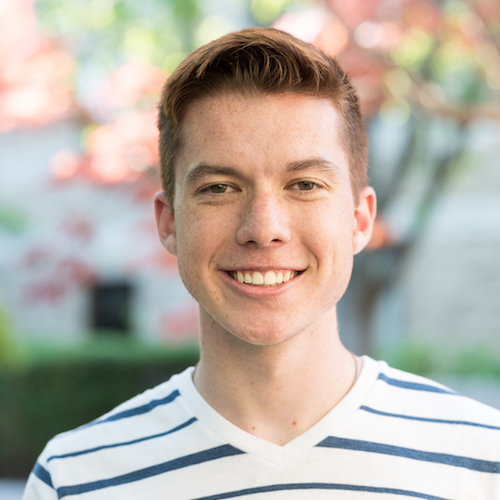 From Tradition to Malnutrition: An Application of the Food Choice Questionnaire to Improve Understanding of Food Choice in a Transitioning Accra, Ghana
Joseph Drey, University of Notre Dame
Abstract: Recent changes in production, and the exploitation of natural resources have led to some improvements in wealth and economy in Ghana, especially in the capital city of Accra. For many, the question of food has switched from, "What will I eat," to "Where will I eat." While poverty is still very prevalent in the country, many of the food deserts have been filled by rivers of fatty oils, and mountains of salt constructed and maintained by Western fast food companies. Many people of Accra, Ghana, have been freed from hunger, but are on the verge of being recaptured by another, less visible evil. In the past decade, obesity has risen by 650 percent, now affecting almost a fifth of the population of the country, and there has still been little recognition of this phenomenon. This study hopes to address how people make decisions about the food they eat. In 1995, Andrew Steptoe, and Tessa Pollard put together a measure of the motives underlying the selection of food (1995), a device called the Food Choice Questionnaire (FCQ). The FCQ is a 36 question survey that looks to assess the importance of 9 main decision factors including, for example, health, sensory appeal, and convenience. The FCQ has been replicated in a variety of countries. Most of these replications of the FCQ have been in Western countries, but there has been a limited number of studies in developing countries. My research involved administering the FCQ survey, supplemented by a behavioral game of 42 working-age Ghanaians in Accra, Ghana, in order to understand if the drivers of 'sub-optimal' food choice in a transitioning country differ from those found in the developed world. In my research, I discovered differences in how fast food is viewed, interacted with, and influences society. I found that there are many differences from how the west approaches food choice, that there is a definite emergence of fast food choice in Ghana, and that there is a very interesting understanding of health among Ghanaians. This study hopes to bring a neglected perspective to discussions on the interplay between globalization, modernization, and tradition.
Bio: Joe is a junior political science major at the University of Notre Dame, currently living in Dillon Hall. On campus, Joe is a member of the Band of the Fighting Irish, ballroom dance club, and the Kellogg International Scholars Program. His main research interests are food, food security, happiness, and education. Joe would like to thank everyone who helped support him during his time in Ghana, including his wonderful host Helen, his amazing friends Michael and Rachid, and anyone else who offered their time and skills to my project.
---
Experience of Female Migrants and Refugees in Spain's Health System
Vivian Nweze, University of Notre Dame
Abstract: This research aims to determine if the color of one's skin influences the level of compassion female refugees and migrants experience in Spain's health system, and how it impacts their health outcomes comparatively. In a nativist country like Spain, that has not been the most welcoming to refugees, it is to be expected that female refugees and migrants irrespective of skin color should feel the same amount of compassion. With that said, if there is a difference in perceived and conveyed compassion between black and non black women, it will be clearer to discern. To investigate this, I conducted interviews of doctors and patients in order to study the experiences of female migrants in the health care system. Results determined that women across the board all had a mix of good and bad experiences in the health care system, however, the good seemed to outweigh the bad, especially in comparison to their country of origin. Age, nationality, and language barriers were also factors that affected one's experience.
---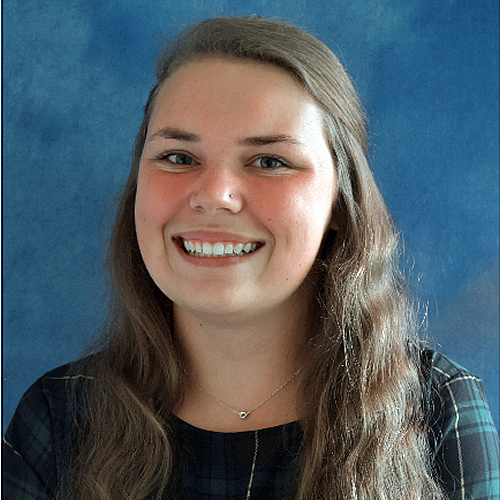 Examining the Impact of Community Health Workers: A Community-Based Participatory Research Study of Hypertension in Jamkhed, India
Bonnie Bloxom, Elon University
Abstract: In India, over one-third of the population has hypertension; in rural India, access to preventative and curative measures are limited. This collaborative research project was conducted in Maharashtra, India with the Comprehensive Rural Health Project (CRHP), a non-profit organization utilizing an evidence-based primary healthcare approach, the Jamkhed Model. This model includes community participation, empowerment, and integration of Village Health Workers (VWH) to initiate social change and improve health outcomes. Hypertension rates, prevention efforts, and health outcomes among six villages, with a population of 800-1000, with similar demographics were compared in the Jamkhed Block. Randomly selected to participate were three CRHP project villages with VHWs and three non-project villages without VHWs. Approximately equal number of participants, 40-70yrs. with hypertension were randomly sampled in each village type. Ten focus groups and twelve semi-structured interviews were conducted with pre-hypertensive and hypertensive villagers, VHWs and Accredited Skilled Health Activists (ASHA), and key village informants. The research findings indicate there's a statistically significant difference in the mean systolic blood pressure between village types (p value = .019). There's a statistically significant difference in the proportion of stage 1 and stage 2 hypertension in village types (p value = .026). In project villages, 91% of respondents reported their VHW checked their blood pressure monthly and 85% reported they discussed their blood pressure with their VHW monthly compared to 1% and 0% respectively in non-project villages. 100% of project village respondents received lifestyle advice from a health worker in comparison to only 5% non-project villagers.  
Bio: Bonnie is a Biology and Public Health Major at Elon University. She is a member of Elon College Fellows, a Lumen Scholar, part of Elon Volunteers, and the Elon Public Health Society, Bonnie is deeply committed to community-based participatory research. She am passionate about finding out what communities are interested in and then working with them in order to investigate an exigent issue or problem they have identified.
---
Teleconference Technologies and Healthcare: An Impact Evaluation of Project ECHO on Uruguayan Medical Professionals
Laura Hernandez, University of Notre Dame
Abstract: Project ECHO (Extension for Community Healthcare Outcomes) uses teleconference technologies to pair academic institutions of medicine with medical professionals in rural and underserved areas in order to train them across specialties that affect their patient base. Operating in 33 countries worldwide, it has worked to decentralize and demonopolize medical knowledge through case discussions and didactic presentations. Since its implementation in Uruguay in 2014, Project ECHO has seen massive growth in participation rates, improved healthcare outcomes across eleven disease frames, and has been designated as a training center for prospective projects in Latin America. However, little has been studied on Project ECHO's evolution in Uruguay and how it affects participating medical professionals. To understand the metrics behind Project ECHO's success in Uruguay and forecast its future trajectory, I studied the effect of Project ECHO on participating medical professionals over the course of 7 weeks through ethnographic observations in tele-clinics and hospitals, as well as through semi-structured interviews with 20 different medical professionals located across the Uruguayan country. My results suggest that Project ECHO has been especially useful in bridging distances and bringing knowledge to the far corners of the Uruguayan interior through strengthening pre-existing physician networks and promoting growth- which allows medical professionals to feel more connected to their colleagues in other localities and increase their self-competencies. Further, clinicians reported engaging in more interdisciplinary discussions, partaking in creative decision-making, feeling better equipped to treat their patients, and having increased awareness of the realities of their colleagues embedded in other physical or social contexts. However, Project ECHO in Uruguay has still faced difficulties with problems such as diffusion, scheduling, and obtaining institutional support. These findings imply that Project ECHO has largely had a positive impact on the nation's landscape of healthcare and participating medical professionals, but that there are still areas for growth that can be closely studied and amended as the Project moves forward in Uruguay and in the rest of Latin America. 
Bio: Laura is a sociology major at the University of Notre Dame. On campus, she is involved with Suenos Sin Fronteras, planning the HDC, and Students Against Gun Violence. Her main research interests are Healthcare Equity, Access, and Efficient Systems.
---