Session 4: 4:00 PM - 5:15 PM
Panel B: Towards a Better World: Governance, Politics, and Human Rights
C103 Hesburgh Center
Moderated by Ben Phillips 
The ability to ensure participation and representation in politics is necessary for the just advocacy of all peoples. This panel discusses the different approaches to establishing political platforms as means to propel successful human rights policies.
Women's Political Participation: A Rwandan Case Study
Deborah Bineza, University of Notre Dame
Abstract: Increasing female political participation is often advocated for on the basis of equality and the positive impact of female political leadership. Advocacy regarding female political participation has had some visible effect. Despite growing numbers, women remain minorities in parliaments around the world. The Republic of Rwanda is an unlikely exception. At 63.4 percent, the small landlocked nation boasts the world's highest percentage of female legislators. This project investigates the relationship between the presence of a female majority and their degree of effectiveness in advancing female friendly legislation. The analysis of representation in Rwanda's parliament will pull from 13 semi structured interviews that were conducted with female members of both the chamber of deputies and senate. Rwanda's parliament is the result of the country's unique circumstances and reflects a pattern of greater female political involvement in African nations that emerged from war or violent conflict in the 1990s through early 2000s. Rwanda has surpassed its African and global counterparts in the representation of women in parliament and therefore serves as a prime case study on the impact of women in government, particularly in policy making.
---
Defining Political Will: Transnational Advocacy and Noncommunicable Disease Governance
Sabrina Wang, Washington University in St. Louis
Abstract: Though global health governance has traditionally focused on infectious diseases, non-communicable diseases (NCDs)—including cancer, cardiovascular and respiratory disease, and diabetes—are a significant threat to public health, accounting for 65% of global mortality in 2010 (Lozano et al, 2012). Moreover, 80% of NCD-related deaths occur in low- to middle-income countries (LMICs), whose health systems are least equipped to handle such cases (World Health Organization, 2011). This inequity in burden is exacerbated by the continued and targeted expansion of global food corporations into low-income markets, the tactics of which some consider predatory (Monteiro and Cannon, 2012). As NCDs are a new problem in global health, this project explores the schemes of global cooperation and governance that can be applied disease mitigation in LMICs. Using the Framework Convention on Tobacco Control (FCTC) as a case study, this project analyzes the internal documents of transnational food corporations to explore the industry's public relations strategies and engagement with global health institutions. This analysis reveals key similarities between food and tobacco companies, suggesting that the framework convention model can be appropriately expanded to address all NCDs. Further, the project assesses the efficacy of the FCTC by examining changes in tobacco policy and anti-tobacco litigation. Findings indicate stagnant implementation of tobacco control legislation in LMICs, illustrating the limitations of treaty law in global health efforts. Finally, this project examines the current role of food corporations in global health efforts, cautioning against public-private partnerships that do not have adequate safeguards to ensure the public interest. 
Bio: Sabrina is a Neuroscience and International Affairs Major at Washington University in St. Louis. On campus, she is involved with the Washington University Political Review (Executive Director), Partners in East St. Louis (Health Clinic Chair), Synapse, and the Kappa Delta Sorority. Sabrina is interested in researching Global health; international relations; international law; neuroscience.
---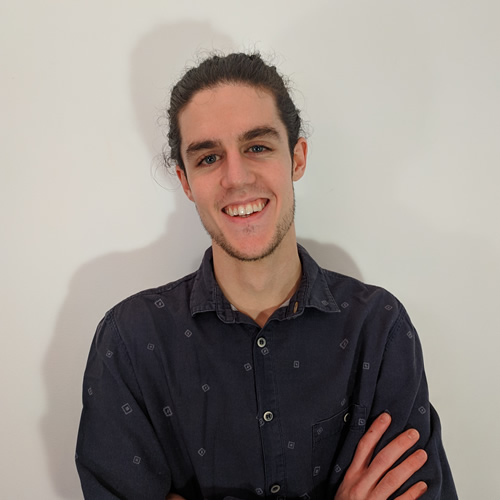 Ceuta and Melilla: The Irregular Border
Miguel Haro Ruiz, Lewis & Clark College
Abstract: The Spanish autonomous cities of Ceuta and Melilla, bordering with northern Morocco, constitute the only pieces of European territory in mainland Africa. For the past two decades, the Spanish government - backed by the European Union and in cooperation with Moroccan authorities - have standardized massive push-backs as a policy to deal with irregular migration in its southern border. Push-backs constitute a violation of international law and the European Convention, and happen when people are forced back into the country they intended to leave shortly after crossing the border, without an opportunity to appeal their forced return. My research focuses on developing a series of strategies to call on the Spanish government to stop committing human right violations in the Ceuta and Melilla borders.  In order to do so, I include the testimonies of victims of push-backs and evaluate the importance of a case brought to the European Court of Human Rights (1) to set a precedent against mass deportations. Furthermore, I analyze the literature offered by a variety of governmental and non-governmental organizations, as well as private citizens working closely to this crisis. Additionally, I conducted interviews with members of the ECCHR (2) and the AMDH (3) in order to understand the way in which this issue is addressed at both sides of the border. My research concludes that these organizations must follow a network structure, not only to bring the attention of the public eye but to make use of the legal bindingness of the ECHR to make Spain reconsider its border policies.
Bio: Miguel is an Economics and International Affairs major at Lewis and Clark College.  On campus, Miguel is involved with the International Affairs Symposium, the Feminist Student Union, Varsity Cross Country, Track and Field, and International Students and Scholars. Miguel is interested in researching human rights, global order, and economic development.
---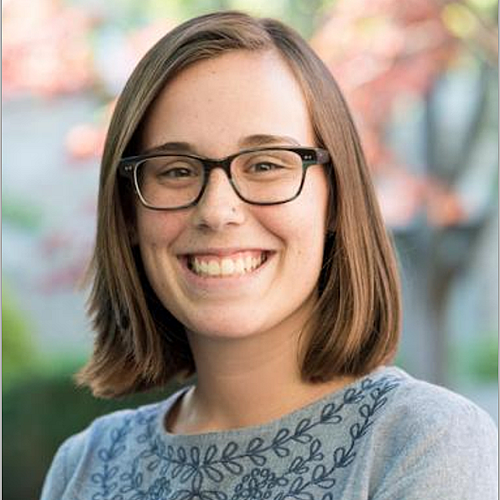 We refuse to be enemies: Development under occupation in Area C
Katherine Fugate, University of Notre Dame
Abstract: Since the Oslo II Accord, the occupied West Bank has been divided into Areas A, B, and C, with 61% of the land designated as Area C and remaining under full Israeli military control (B'Tselem, 2017). The occupation of Area C has heavily constrained development efforts due to access restrictions and restrictive planning and zoning policies (OCHA oPt, 2010). This research focuses on constructing a model for sustainable development in Area C. Tent of Nations, an outreach project run by a Palestinian family on their Area C farm, provides a case study of such a model. Drawing upon literature, interviews with Tent of Nations staff, and experience with service at Tent of Nations, this research finds that when communities lack institutional development opportunities, local movements can be essential for pushing communities to determine the conditions under which they want to develop. In all forms of outreach, Tent of Nations brings together the most marginalized within Palestinian society to focus on understanding the collective nature of problem-solving, as understood by their main motto "we refuse to be enemies", and from there taking ownership of what the community can directly change through small-scale projects. Rather than regarding occupied areas as unreachable, the development community could jump-start small-scale growth, lay the foundation for successful uptake of future development work, and ensure the development process will be more of a dialogue between partners by providing support to leaders doing groundwork by pushing their communities to determine how they want to develop.
Bio: Katherine Fugate is an Economics major and former resident of McGlinn Hall at the University  Notre Dame. On campus, Katherine works with the Gender Relations Department, JIFFI, and the Kellogg International Scholars Program. She is interested in studying international development, income inequality, political economy.
---