Session 2: 11:45 AM - 1:15 PM
Panel D: A Look into the Future: Impact of Technology in Development
C102 Hesburgh Center
Moderated by Paul Perrin
Given limited resources in underdeveloped communities, individuals resort to the use of "unclean" energy sources to meet their everyday needs. In this panel, the institution of new technologies and associated educational practices into such areas is investigated as a potential, sustainable alternative to powering the development of these communities.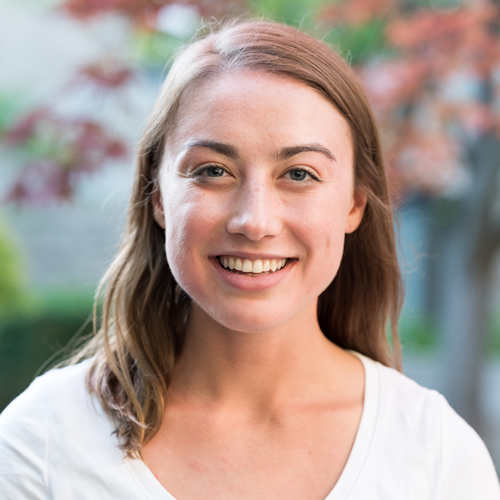 Pilot of Community Technology Workers in Shirati, Tanzania
Annelise Gill-Wiehl, The University of Notre Dame 
Abstract: In Tanzania, approximately 90% of the population relies on polluting or "unclean" fuels.  However, moving away from firewood and charcoal is challenging due to low adoption stoves. This research investigates the feasibility of a Community Technology Worker in  Shirati, Tanzania to overcome maintenance and education barriers to clean fuel adoption. Over the first ten weeks of the 6-month project, I technically trained and placed local CTWs to educate thirty families and conduct check-in surveys that collect qualitative data on the barrier to gas adoption and quantitative data on fuel use, price, and quantity. I conducted interviews with each household after the initial visit and a focus group with 6 of the families. Our results show preliminarily that families have adopted the stove, using it for 70% of meals. The findings imply the feasibility of this type of community infrastructure model to promote and facilitate adoption.
Bio: A resident of Farley Hall, Annelise is an Environmental Engineering senior at the University of Notre Dame. On campus, she is involved with GlobeMed, and the International Scholars Program. She is interested in exploring the issues of policy and scaling development projects. "Each time you visit, we gain strength from that. To refill. To continue on" Bibi Matunda said at a focus group with a few other families in the Community Technology Worker Pilot. The barriers to transitioning families to clean cooking fuels do not only economic concerns, but also have behavioral aspects. Annelise's research project, "Pilot of Community Technology Workers in Shirati, Tanzania" investigates whether or not the presence of a locally trained expert checking in on families, a Community Tech Worker, would be feasible and effective at increasing technology adoption. However, the unforeseen consequence of the project was the social relationships that were built through these weekly visits that built capacity and friendships.
---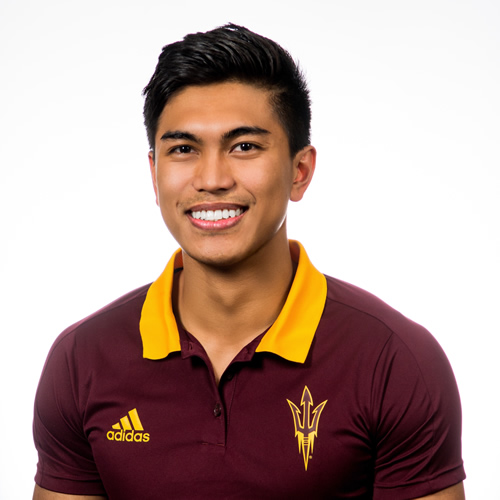 EmPOWERed: A Study of the Solar Mamas' Electrification in Mayan Belize. EmPOWERed: A Review of the Solar Mamas Program on Traditional Mayan Life in Belize
Ivan Bascon and Olivia Gonzalez, Arizona State University
Abstract(s): The Barefoot College is an Indian-based international nonprofit that works in sustainable community development and addresses 14 out of the 17 United Nations Sustainable Development Goals. Barefoot operates in approximately 80 countries and over 1,300 villages all over the world. One of Barefoot's premier projects is the Solar Mamas program, which is a six-month curriculum that trains illiterate and semi-literate elder women from various rural villages around the world to be solar engineers and entrepreneurs in their communities. Belize is an established partner of the Solar Mamas program with Barefoot-trained solar engineers and entrepreneurs living in various Mayan villages. The field qualitative-research study will evaluate and assess the effectiveness and various socio-economic, political, and cultural impacts of the Solar Mamas program on traditional Mayan life. Data collection for the study will take place in December 2018 in three strategic Mayan villages in the rural region of Santa Teresa, Belize. One village is a long-established four-year project, another village is a brand new three-week project, and the last is an unestablished site. The objective of the study is to identify and analyze direct and indirect microscopic (i.e. family dynamic, self-perception) and macroscopic (i.e. gender roles, economic implications, cultural shifts) impacts from the introduction of solar electrification. Individual interviews, focus groups, and observations will be conducted with participants from the selected villages. On January 2019, data will be analyzed and then synthesized as an impact review of the Solar Mamas program on traditional Mayan life in Belize.
Bio: Ivan is a Molecular Bioscience and Biotechnology major at Arizona State University. He is a part of the Tillman Scholars Program, the Leadership Scholarship Program, Next Generation Service Corps, and Big Brothers Big Sisters of Central AZ. He is interested in researching Community Development, Healthy Lifestyle Practices, Evolution and Medicine. During his field research, Ivan's two colleagues got very ill. One developed bronchitis and the other an ear infection, for which I suspect was from the stress from finishing their final exams at school and then later that night flying to Belize for research. The person who got an ear infection lost hearing for some time; they can laugh about it now. Nevertheless, Ivan and his team were able to collect the data that we needed and the field research was a success.
---