Session 2: 11:45 AM - 1:15 PM
Panel A: A Fight for Inclusion: The Preferential Option for the Poor in Education
C104 Hesburgh Center
Moderated by Rachel Tomas Morgan
The education of a child is a key determinant of his or her social, emotional, and cognitive development. This panel explores the effects of different school environments and opportunities on the quality of education, which include variations on tutoring and mentoring programs, future job prospects, and family income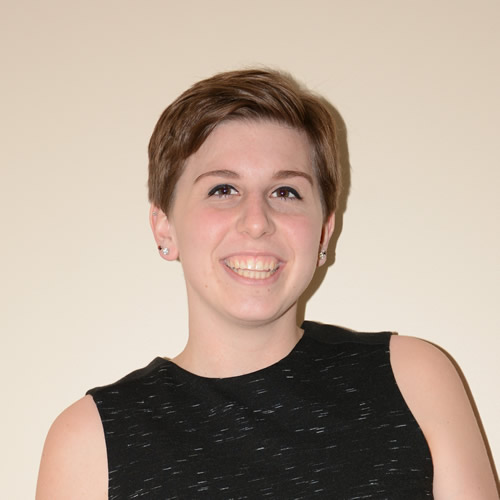 The Missing Middle: Lack of a Middle-Class Hinders Kyenjojo District
Marisa Perino, University of Notre Dame
Abstract: Despite exceptional secondary and primary schools offered in the Kyenjojo District, educated children of uneducated parents are unable to escape from their home village and impoverished life. The purpose was to determine why secondary school graduates remain in the same impoverished conditions that they grew up in under parents who did not receive an education. Students are graduating from secondary school and then returning home to work on their family farm or take up lower-class, low paying jobs that are not correspondent to their level of schooling. Through questions, often asked in the native dialect, Rutooro, I interviewed subjects living in the Kyenjojo District and secondary students. I learned how they came to their current stage in life and why they were unable to escape their poverty.   Results  I concluded that the lack of a middle class is the main reason that secondary education is not enough to free Kyenjojo District from its condition.  With no middle-class jobs available in any of the villages, and the closest town, Fort Portal, over an hour away, villagers are locked into their home village and hindered from escaping their poverty. These results infer that, until the Kyenjojo District grows to accommodate middle class jobs, the villagers will remain impoverished without a degree from university.  Secondary education is not enough to progress these villages out of poverty. The future focus should be growing the community economy, not solely on bettering the schools in the area.  
Bio: Studying English and President of Notre Dame Women's Boxing, Marisa will be presenting on the impact of an absent middle class in the Kyenjojo District in Uganda. In remembering her time in Uganda, Marisa fondly recalls mixing up the local dialect during a minor incident, "I had mixed up the two words, meaning that I was saying 'I have had shirt concussions' instead of 'three concussions.' My site partner and I look back on this ridiculous story and I feel very foolish, but it's a funny moment to remember from our trip."
---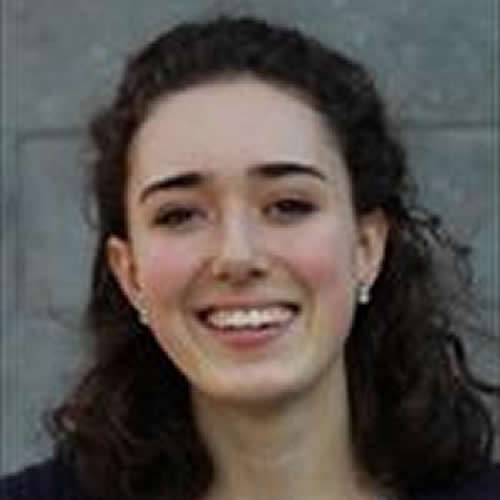 Promoting psychological and academic empowerment: The case for an effective tutoring program for low-income students
Josie Zenger, Brigham Young University
Abstract: Among the fifty states, Utah ranks the lowest in average spending per student. As of 2017, 35% of Utah's public school students are considered to be "low income". With little to no financial aid available and lean public school state-funding, low-income students are denied opportunities shown to raise academic performance and engagement: AP classes, extracurricular activities, and academic resources. In consequence, they frequently fall academically behind their higher-income counterparts. Interviews we have conducted with students attending high schools in the Provo, Utah area suggest that students with high GPAs receive more attention from teachers than failing students in many classroom settings, amplifying potential disparities. Research demonstrates that providing access to academic coaching and tutoring positively correlates with increased academic success for students. For these reasons, our team determined that a primary effort to improve low-income student outcomes would be to instigate an on-going tutoring program in a Section 8 housing system in Provo. After fifteen interviews, extensive background research, and two surveys, our team has designed a tutoring program for Utah students living in The Boulders--a government-subsidized housing complex. This program seeks to 1) improve access to academic tutoring and coaching 2) increase academic success for high school students within the community, 3) promote community growth and supportive alliances for low-income students, and 4) encourage psychological and academic empowerment. More planning is needed to pilot this program.
Bio: Josie is an Economics major at Brigham Young University. On campus, she is involved in the Students for International Development group, the Anti-Human Trafficking Club, Alpha Tutoring, Women's Services and Resources, and Girl Up! Josie's research focuses on Poverty and Education.
---
Rethinking Teenage Programs: Mentoring Low Income Youth
Courtney Seale, Brigham Young University
Abstract: Our research was based on a Designing Community-based Interventions course in which we worked in a low-income community in Provo. Rather than a traditional classroom experience, the research done and course of the project was self-led and self-directed with instructors acting as advisors rather than leaders. For our project, we focused on understanding the needs of teenagers in the community. Drawing on existing research that has shown that mentoring relationships between teenagers and adults improve their mental state and likelihood of graduating high school (Ho 2017) as well as research that has shown that physical activity helps build camaraderie and focus on academics which are both necessary for this community (Edwards 2012), we designed a teenager focused study hall with a combination of recreational sports. We co-developed this program with the community, based on three months of ethnographic research in the community, and we employed an empathy-based design approach in designing this program. This was achieved through spending over forty hours in the community observing and interacting with members of the community while also holding more formalized interviews with several teenagers. Both allowed us to design according to actual needs and wants of the community. Our goal is that through this intervention more teenagers will become involved with the South Franklin Community Center with a sense of belonging and can positively prepare for post-secondary education life.
---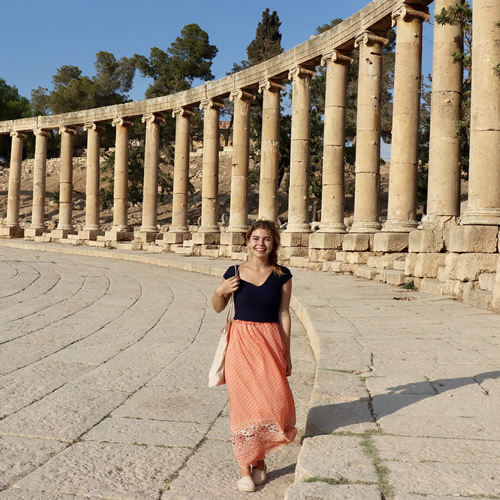 Assessing the Impact of Early Marriage and Education on Syrian Refugee Girls' Hopefulness in Jordan
Cora Neudeck, Harvard University
Abstract: Due to exacerbated poverty and vulnerability, child marriage rates amongst Syrian refugee girls living in Jordan have tripled since the conflict began, today representing 36% of all marriages that occur amongst Syrian girls in Jordan (Save the Children Fund, 2014; Aljazeera, 2018). Driven by a desire to protect their daughters from poverty and sexual and gender-based violence (SGBV), parents have been shown to marry their daughters as early as age 11, despite existing Jordanian legal restrictions and international human rights law that establishes the inability of these girls to properly consent (CRC, 1979; CEDAW, 1989). Globally, child marriage has been shown to have great impacts on the girls involved – making them much more likely to lose access to education, social support networks, and opportunities for economic improvement (Girls Not Brides, 2018; International Center for Research on Women, 2018). It has also been shown to lead to greater instances of marginalization and partner violence, with data showing that up to 60% of reported victims of violence are girls in child marriages (Jordanian Higher Population Council, 2017). This is further worsened by the high spousal age gap that exists, with 16.2% of marriages in Syrian refugee girls in Jordan occurring with a husband that is 15 years or older than them (UNICEF, 2014). Little research has been done on the impacts that forced child marriage has on these girls' mental health in this post-conflict setting, especially in combination with their lack of access to education. This study researches the link between child marriage and lack of access to education to hope of Syrian refugee girls in Jordan in order to see which avenues are most impactful for humanitarian intervention, hopefully preventing a "lost generation" of Syrian refugee adolescent girls.