Session 1: 10:00 AM - 11:30 AM
Panel B: Patient-Centered Healthcare: The Role of Perceptions, Behaviors, and Experiences on Quality of Care
C100 Hesburgh Center Auditorium
Moderated by Marie Donahue
Poverty poses a substantial financial obstacle to those seeking high-quality medical care. However, lack of financial capital is not the sole reason why quality of care suffers among low-income populations, and this panel will discuss the complex variety of factors that influence healthcare outcomes in the developing and developed world.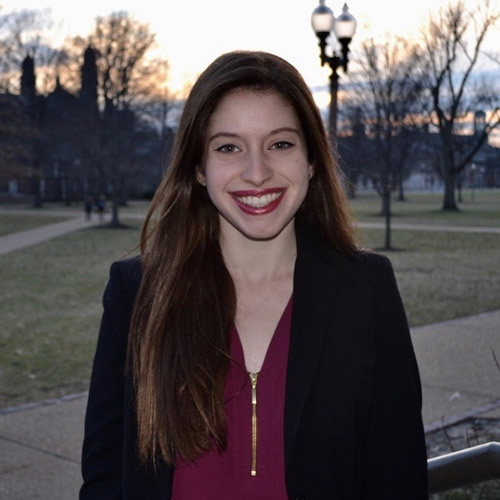 Participatory Development and Menstrual Health Management in South Africa: A Case Study of Project Dignity
Natalie Geismar, Washington University in St. Louis
Abstract: Menstrual health management (MHM) poses a significant public health concern in many South African communities. Though the national government is beginning to devote attention and resources to MHM, civil society organizations play a critical role in providing menstrual health products and education to female-bodied individuals who may otherwise lack access. This study examines the praxis and impact of Project Dignity, a nongovernmental organization which distributes washable, reusable sanitary pads and panties to students in public schools. The researcher collected qualitative data through participant observation as well as interviews and focus group discussions with Project Dignity's staff and intended beneficiaries. Using participatory development as a theoretical lens, the study evaluates the organization's impact on students' educational experiences and menstrual health practices. Findings illustrate the practicality of the pads and panties and suggest a limited but positive effect on students' understanding of menstruation and the ability to manage their periods comfortably at school. The researcher outlines recommendations for Project Dignity and suggestions for further research.
Bio: Natalie is an International and Area Studies major, and member of the Sigma Iota Rho International Studies Honor Society. Her main areas of research interest are participatory development, gender equity, human rights, and international law.  As part of my project, Natalie got traveled alongside staff from Project Dignity as they distributed washable, reusable sanitary pads and panties to students in and around the city of Durban, South Africa. She enjoyed being able to observe the organization in action and to see the students' responses and reactions not only to the product itself, but to the menstrual health education they simultaneously received.
---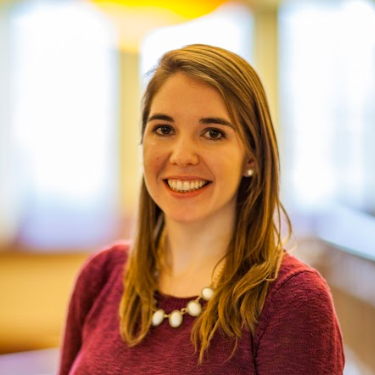 Perceptions and Behaviors toward Blood Donation in Kampala, Uganda
Caroline Murtagh, University of Notre Dame
(2019 Bartell Prize recipient)
Abstract: Severe malaria, hemorrhage during childbirth, sickle cell anemia, and other medical conditions that necessitate blood transfusions affect thousands of Ugandans every year. Unfortunately, only 0.3-0.5% of the population donates blood, which is less than half of the proportion recommended by the World Health Organization to maintain a sufficient supply in blood banks. In January 2018, Uganda faced crisis level blood shortages, increasing preventable deaths in the country as patients lacked access to life-saving transfusions. In order to understand the factors which impact a person's decision to give blood to inform public health campaigns which seek to promote donation, I collaborated with Uganda Blood Transfusion Services (UBTS), the primary actor in blood donation in Uganda, to conduct 72 semi-structured interviews and 4 focus group discussions with blood donors, non-donors, and UBTS staff members. Through qualitative data analysis using Dedoose software, I identified several key motivators towards donation, including altruism, civic duty, and opportunities for disease testing, as well as significant deterrents, such as fear of needles and blood, fear of learning one's HIV status, and lack of awareness of donations. Results will be shared with blood collection agencies to improve public health campaigns which seek to dispel fears and promote motivations toward donation to increase the blood supply and decrease preventable deaths in Uganda.
Bio: Murtagh is a senior from Andover, Massachusetts studying Biological Sciences with a minor in International Development Studies. She is passionate about global health and understanding the political, social, and economic factors which interact with medicine to affect healthcare outcomes. She spent the summer of 2017 learning in clinics in Gulu, Uganda. After witnessing the effects of blood shortages, she returned in 2018 to study perceptions and behaviors toward blood donation, seeking to use results to understand campaigns which can promote the collection of blood and alleviate shortages.  At the University of Notre Dame, Caroline also performs research in cancer pharmacogenomics. She is heavily involved in Special Friends Club, a program which coordinates mentorships between Notre Dame students and children with Autism, and Aquatic Relief for Kids, where she teaches swim lessons to pediatric cancer patients. She enjoys working with and learning from diverse groups of people, serving as as a Resident Assistant in her dorm and volunteering at Saint Joseph's Family Medicine Center in South Bend. Caroline is eager to explore human development in the context of empathy and the preferential option for the poor as a co-chair of the Human Development Conference.
---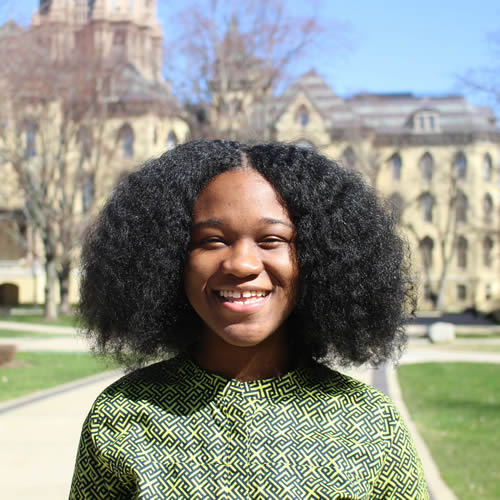 Analyzing Dynamics of Physician-Patient Social Relationships in Ghana
Eunice Agyapong, University of Notre Dame
Abstract: Asymmetry within physician-patient relationships is one possible explanation for why Ghanaians underutilize modern health services. Some patients view their physicians as infallible and remain silent even with the opportunity to engage in health care decisions. This suggests that the differences in patient participation are influenced by preconceptions that patients and providers have concerning their role in each interaction. This work explores the preconceptions that physicians and patients hold regarding their relationship and analyzes which factors influence the dynamics of physician-patient interactions and affect patient satisfaction. Research was conducted through semi-structured interviews and ethnographic observations of medical consultations at the Komfo Anokye Teaching Hospital (KATH) in Kumasi, Ghana for six weeks. The results indicate that negative and positive preconceptions from both physicians and patients are deeply rooted in their previous experiences. Also, factors that appeared to influence dynamics include the view of doctors as gods, humor, disapproval/frustrations, note taking, doctor-patient ratio, technology, collaboration of physicians, and a lack of resources. These findings help in identifying how the healthcare system is portrayed by Ghanaians and set up a foundation for determining what efforts can be taken to make that portrayal more attractive and increase the use of health services by Ghanaians.
Bio: Eunice is a senior living in Breen-Phillips hall. She studies Biological Sciences and is involved in the Voices of Faith Gospel Choir, ASA, and Balfour-Hesburgh Scholars. Eunice is interested in researching Global Health, and inequality.
---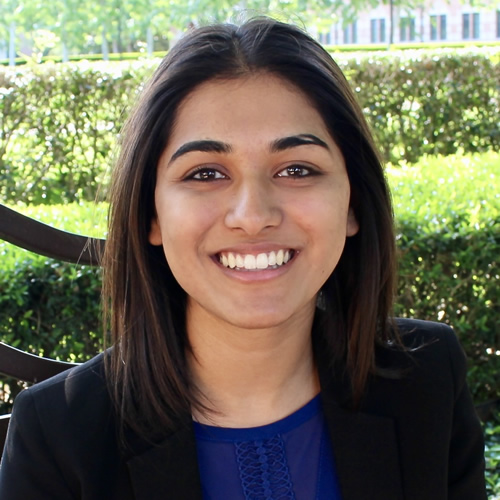 Food Perceptions and Dietary Changes for Chronic Condition Management in Rural Peru: Insights into Health Promotion
Shivani Raman, Rice University
Abstract: Peru is undergoing a nutrition transition and, at the country level, it faces a double burden of disease where several different conditions require dietary changes to maintain a healthy life and prevent complications. Through semistructured interviews in rural Peru with people affected by three infectious and noninfectious chronic conditions (type 2 diabetes, hypertension, and neurocysticercosis), their relatives, and focus group discussions with community members, we analyzed their perspectives on the value of food and the challenges of dietary changes due to medical diagnosis. The findings show the various ways in which people from rural northern Peru conceptualize good (buena alimentación) and bad (mala alimentación) food, and that food choices are based on life-long learning, experience, exposure, and availability. In the context of poverty, required changes are not only related to what people recognize as healthy food, such as fruits and vegetables but also of work, family, trust, taste, as well as affordability and accessibility of foods. In this paper, we discuss the complexity of introducing dietary changes in poor rural communities whose perspectives on food are poorly understood and rarely taken into consideration by health professionals when promoting behavior change.
Bio: Shivani is a Sociology major at Rice University. On campus, she is involved with Global Brigades, Study Abroad Ambassadors, Rice Health Advisors, and the Sociology Advisory Committee. She is interested in studying Social Determinants of Health, Chronic Non-Communicable Diseases, and Health Systems Strengthening. In the Field, Shivani's most rewarding experience was facilitating a co-creation meeting with community members in order to better understand their health needs and challenges. She was truly amazed to see various members of the community such as local leaders, women, children, and traditional healers contributing to the dialogue. 
---