Session 1: 10:00 AM - 11:30 AM
Panel A: Through the Looking Glass: Understanding the Refugee Experience
C104 Hesburgh Center
Moderated by Ilaria Schnyder von Wartensee
In the search for a better life, migrants face a myriad of barriers adjusting to new cultures and economic environments. These panelists will explore the real and manufactured challenges faced by refugees as well as the availability and effectiveness of migrant support initiatives.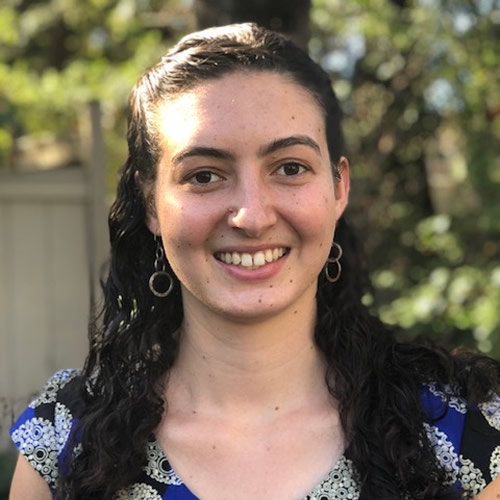 Looking Beyond Primary: A Study of Barriers to Secondary Education in Kiryandongo Refugee Settlement, Uganda
Chloe Schalit, Georgetown University
Abstract: The increase in protracted refugee situations around the world complicates the provision of public services such as education. Accessing secondary school is key to individual and community empowerment for vulnerable refugees through providing higher education and employment opportunities. In Uganda, 58.2% of refugees are enrolled in primary school, while only 11.3% attend secondary school. This study seeks to understand the experiences of Ugandan refugees related to access, affordability, and quality of secondary education and its relation to social and economic empowerment, as well as solutions that refugee communities, implementing partners, and governments can execute. Qualitative and quantitative research is conducted through focus group discussions, one-on-one interviews, and surveys with key community stakeholders including students in primary, secondary, and vocational school, secondary school teachers, parents of students, and implementing partners in Kiryandongo Refugee Settlement through a partnership with Windle International, Uganda. Barriers revealed can be grouped into two distinct categories: limitations of financial resources of both families and schools, and community factors such as the under-prioritization of girls' education or issues at home. Solutions shared include increasing funding prioritization of education by the Ugandan government and implementing partners, community dialogues, and local business initiatives. By interacting with community members, the researcher seeks to analyze the relationship between refugee youth, implementing partners, and the Ugandan government to seek opportunities for stakeholders to work together and fully support refugee education to empower refugee students to create positive change in both their home countries and host communities.      
Bio: Studying International Politics, Chloe is actively involved with UNICEF Club, and researches issues relating to Refugees and migration, education, humanitarian aid, and human rights. During her research, Chloe was very inspired by the countless teachers and organization staff she met, who were incredibly passionate about working hard to ensure that refugee students have access to a quality education and students working hard to help their communities prosper.
---
A Comparative Analysis of the Implementation of Standards for the Treatment of Internally Displaced Persons in Sub-Saharan African Fragile Contexts
Dylan Forbes, Seattle Pacific University
Abstract: Internally displaced persons (IDPs) represent a hugely neglected segment of global populations on the move. The lack of attention, legislation, action, coordination, and donor resources devoted to IDPs subjects them to intense and distinct vulnerability. In response to this reality, The African Union adopted the Convention for the Protection and Assistance of Internally Displaced Persons (also known as the Kampala Convention) in 2009, basing it in large part on the UN's Guiding Principles on Internal Displacement. As is usually the case, however, implementation remains plagued with obstacles and impediments. My research, though not yet completed, involves both qualitative and quantitative analysis of the disparate success levels of implementation of the provisions of the Kampala Convention in individual sectors, regions, and locales in Sub-Saharan Africa. To complement this broad analysis, I will include a case study of the Democratic Republic of Congo, specifically highlighting instances throughout its tempestuous history where state provisions have failed and Armed Non-State Actors (ANSAs) and Non-Governmental Organizations (NGOs) have stepped in to provide humanitarian assistance to IDPs – and have both failed and succeeded. The intended conclusions of this research are to not only showcase the current gaps in and obstructions to implementation of standards of treatment of IDPs on the African continent but also to provide suggested additions to the Kampala Convention standards that would bridge these gaps and address the roles of non-state actors, and even IDPs themselves, in the humanitarian response and continued support for IDPs.
---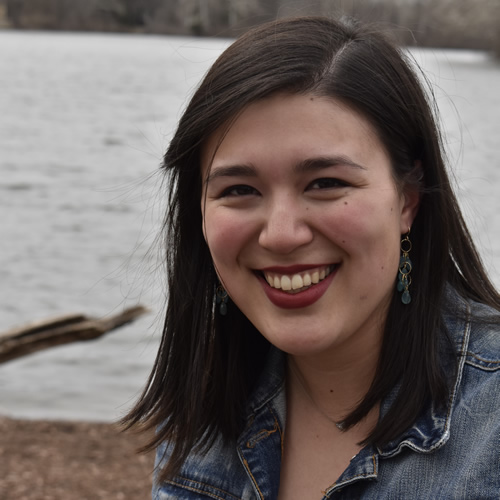 Compassion Fatigue: The Effect of Sensationalist Journalism on Refugee Perception and Belonging
Erin Albertini, University of Notre Dame
Abstract: In 2015, Europe experienced one of its highest influxes of refugees in history, with over one million people fleeing to the EU ("Refugee Crisis in Europe 2016). According to the United Nations, a refugee can be defined as a person who has fled to another country to escape danger in his or her country of origin, including war, violence, and persecution. Although the number of refugees entering the EU has decreased since 2015, Europe is still witnessing high levels of displacement that have greatly impacted discourse surrounding refugees and migration, particularly in the media. Through in-depth literature review, including scholarly literature and media coverage of the refugee crisis, my research questions whether media desensitization of the refugee crisis in the EU receiving countries has an effect on refugee reception and the subsequent development of refugees' sense of belonging. In the study, belonging refers to the process by which one becomes comfortable with the various physical and social contexts in which s/he lives (Bennett 2012). The study concludes that media representations give refugees labels, often as victims or threats, through selective, sporadic, and sensationalist coverage of the refugee crisis that lacks the refugee voice. This modality of coverage has also brought about compassion fatigue, in which the brutality of sensationalist journalism no longer has a profound effect, decreasing the sympathy that some EU citizens might have towards refugees. The labeling and lack of understanding in the receiving countries can have a negative effect on refugees' development of belonging.

Bio: Erin is a Sociology major and Pre-Health supplementary major at the University of Notre Dame.  On campus, she works as a Student Manager at Washington Hall, as an Organic Chemistry TA, and volunteers at Sister Maura Brannick Health Center. Additionally, she participates in PEMCo. Erin's primary research interests are Migration and Public Health.
---
Nowhere People: Pakistani Migrants, Service Provision, and the Politics of Belonging
Abby Westberry, Bates College
Abstract: Over 500,000 individuals of Pakistani origin reside in Rajasthan. This community is the result of India and Pakistan's hostile relationship, which has existed since both states' foundation. Of these, an estimated 35,000 live on Long Term Visas for the 7 years it takes to obtain citizenship, which denies them the basic right to work, access government service, own property, and move freely. This disenfranchisement means that they require assistance from service providers, however this assistance rarely accrues. My research therefore asks two questions: What explains service providers' level of assistance to the Pakistani migrant community? What strategies do migrants utilize to access assistance? Through conducting 68 qualitative interviews and 100 hours of ethnographic research, I argue two things. Firstly, I argue that Pakistani migrants have not been provided aid because of institutional and social discriminations within the Indian state. Secondly, I argue that Pakistani migrants appeal for aid by forming internal support networks and deploying deterritorialized performances of the nation state, which premise their right to citizenship on cultural and historical conceptions of the nation state. Thus, this research has important implications regarding the marginalization of migrant communities and the strategies society should use to assist them. 
---