Research
Maternal Healthcare in Uganda: Assessing the Delay in Seeking Care
Undergraduate Summer Research Grants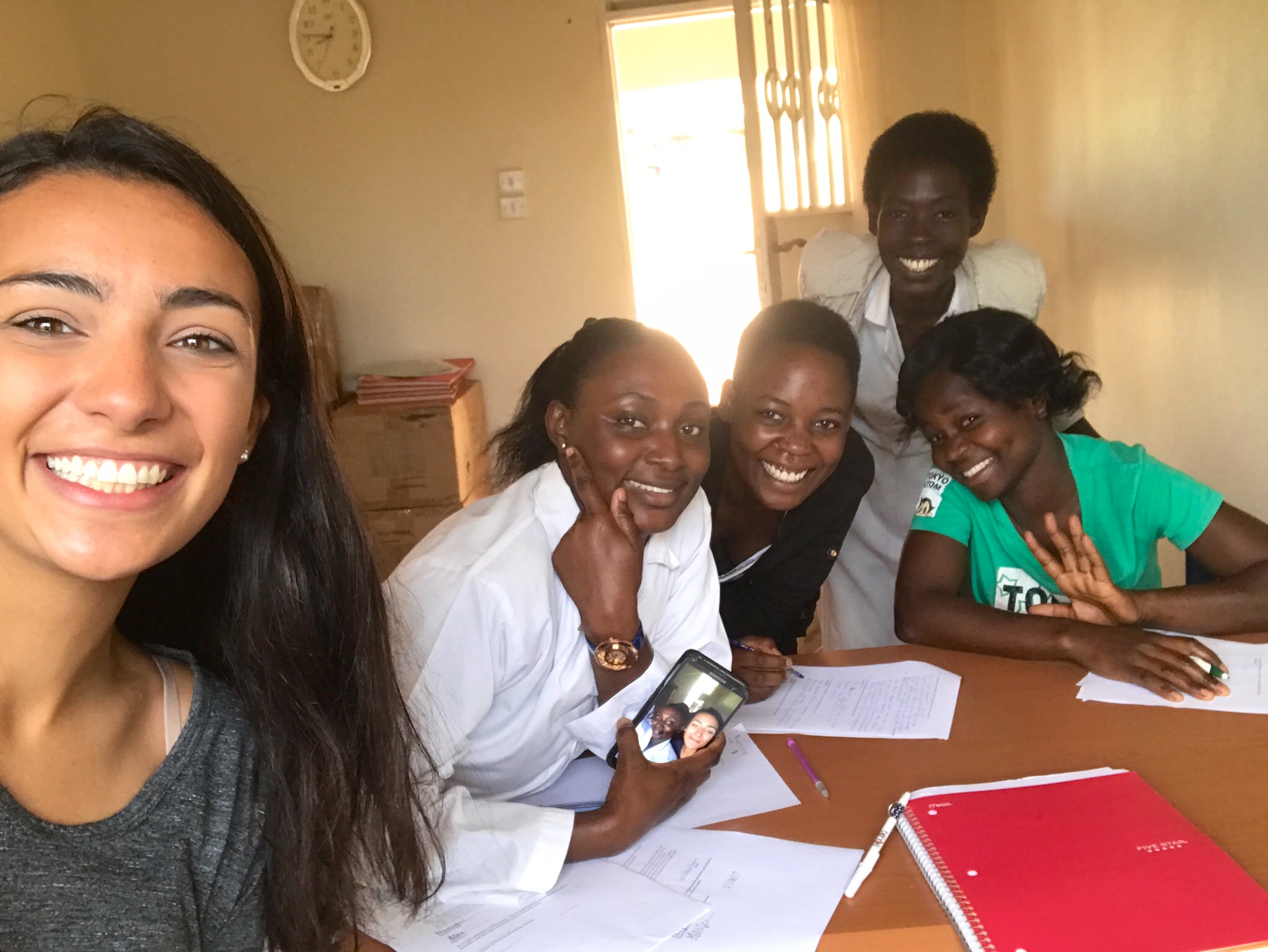 I conducted my fieldwork in Fort Portal, Uganda, in healthcare centers and nursing schools throughout the diocese of Fort Portal. I worked with Caritas International's Fort Portal branch to visit the diocese-run healthcare centers and identify interview subjects at the nursing school. Before I began my fieldwork I set out to answer some or all of the following questions: What factors might encourage women to give birth in professional health care facilities? What are the perspectives of nurses and midwives on the use of traditional birthing attendants (TBAs)? Why do they believe that women choose to use a traditional birthing attendant instead of a professional midwife? What is the relationship between communities and traditional birthing assistants? How might a community overcome the barriers, such as financial struggles or lack of transportation, that hinder women from relying on birthing professionals? I wanted to discover how the common practice of using traditional birthing attendants interacted with the professional healthcare system in the region. Because traditional birthing attendants are not clinically trained, they cannot provide the same level of care and instruction to mothers that can be found in the professional health centers. Further, they do not have the resources that can be found at a professional health center. For instance, one of my interview subjects said that TBAs often do not use sterile techniques when providing healthcare. The interview subject told me it would not be uncommon for TBAs to use the same pair of rubber gloves for multiple births. Still, these TBAs are used in villages throughout the area. I wanted to see if the use of TBAs was contributing to the major delays in maternal healthcare that have been identified throughout the relevant literature. I think my data is a great start to uncovering the relationship between the traditional and professional healthcare systems in the area, a phenomenon that I thought was lacking from the existing literature. I gained this data by interviewing professional healthcare workers and students of nursing and midwifery. This data may not be able to show every factor in the delay in seeking quality healthcare but it shows some of the issues with the maternal healthcare system in western Uganda and indicates multiple places for further research. I think my data will show how the healthcare system can be strengthened in order to allow for all women to have the opportunity to deliver in a professional health center and eventually raise the maternal mortality rate that is extremely high throughout Uganda. I conducted 54 interviews during my time in Uganda. I did this by travelling to level II and III health centers in the region, touring the center, and then interviewing the midwives and nurses that were on site that day. Also I visited two schools of nursing and midwifery that were located in Fort Portal. After interacting with the students to build rapport, I identified interview candidates by sitting down over some light snacks to talk and complete the interview.
I found it was very difficult to explain to my interview subjects why I wanted to audio record them, the first three that I attempted to record stared at the recorder the whole time and seemed very uncomfortable by it. Instead, I took hand written notes and allowed the subject to fill in any notes they wanted on the interview sheets. I think this data will lend its self to qualitative analysis. I have already begun to pick out certain themes that were repeatedly mentioned across the interviews. I want to identify these themes in order discern possible areas for further research and development projects that I can give to the people who were generous enough to allow me to interview them. The themes I have identified thus far are both surprising and interesting. Each respondent told me about the dangers of using a TBA and why it was so important for women to come to health centers for antenatal care and delivery. However, every single interview subject said that it was necessary for TBAs to be integrated into the maternal healthcare system in Uganda. TBAs are located very centrally in the villages throughout Uganda and they have a high level of trust from the women in the village. My interviews also said that transportation to health centers is a real problem for many women, thus the centrality of TBAs is a large motivating factor for women.
For me, the most difficult part of fieldwork was adapting to changes in the project while in the field. I encountered some roadblocks when I was beginning my research and it immediately sent me in to panic mode. Thankfully, I was able to contact my advisors and work with other groups in Uganda, but I immediately began to think that I was not going to be able to complete my project. Up until that point my project had gone very smoothly, so encountering my first real issue while I was in country was somewhat overwhelming. Luckily, I was able to come into contact with other interview subjects and complete all my interviews in a timely manner. I was very glad that I had built extra time into my project and allowed for some flexibility with my interview subjects. Without this flexibility my project might not have turned out how I wanted it to. The most rewarding part of my fieldwork was the reactions that I got from my interview subjects. I was told many times that the reason they decided to become nurses or midwives was because they had watched too many women in their villages die during childbirth. They were so excited that I wanted to help combat this problem and work with them to better their communities. I plan to share my findings and recommendations with them after writing my paper. Dr. Tracy Anderson and Fr. Bob assisted me in my project. Dr. Anderson is a professor of nursing at Saint Mary's and travels to Fort Portal every year to teach skills labs to the students at Virika Nursing School. Dr. Anderson helped me structure my project to answer my research questions and give me some more information about the maternal healthcare in the area.