Research
Projects Abroad, Cordoba, Argentina
Summer Entrepreneurial Internship Program
Projects Abroad
Cordoba, Argentina
Summer 2017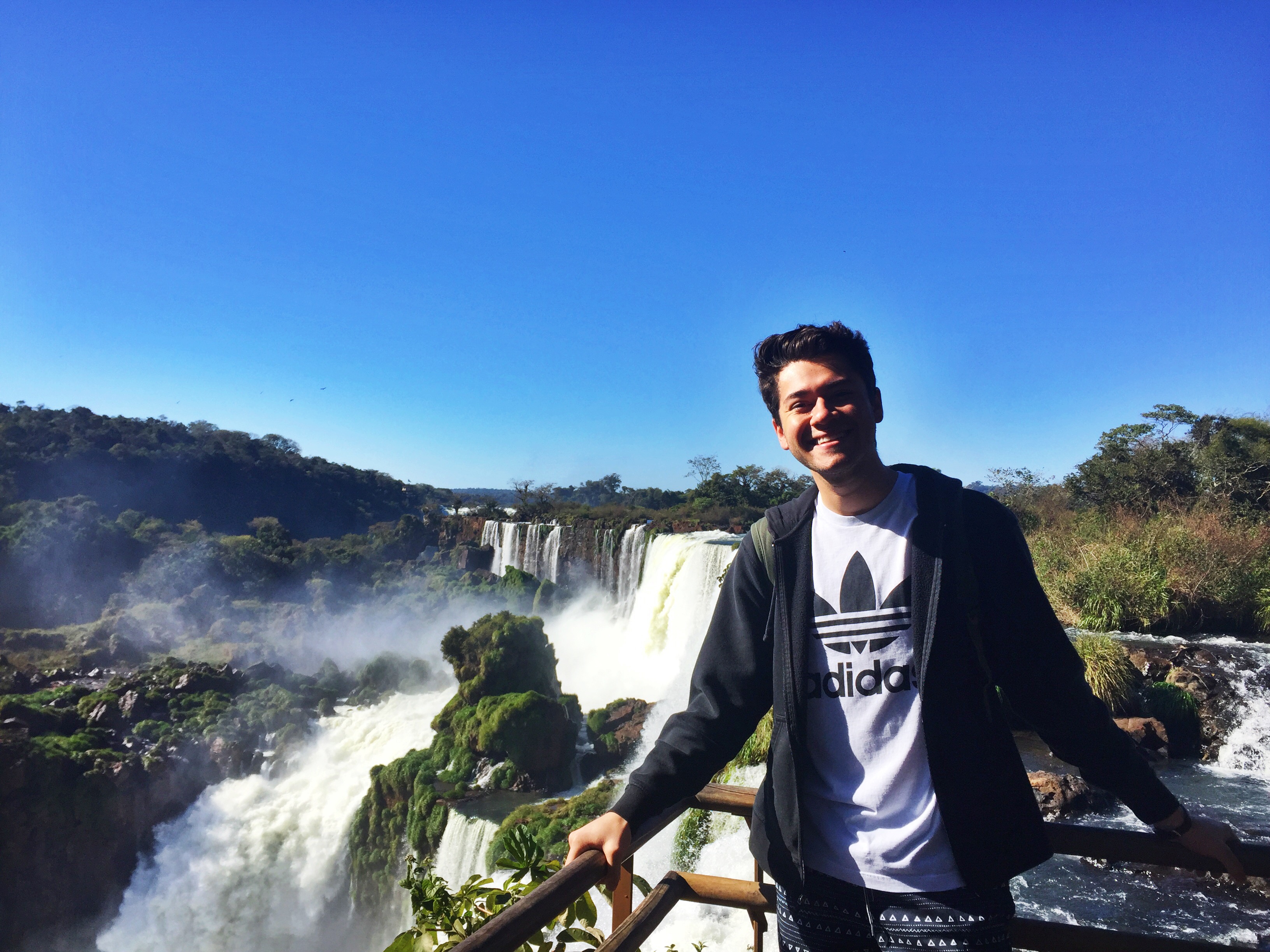 My experience in Córdoba, Argentina as a medical and human rights intern for Projects Abroad facilitated my development as both a student-scholar and overall individual that has a passion for serving diverse populations. Being independent in an unfamiliar city, speaking a different language throughout each day, and immersing myself in a uniquely beautiful culture pushed me out of my comfort zone in the best ways possible. Although there were a few times in which I was slightly confused or nervous, I learned to maintain my poise, embrace every new opportunity, and enjoy each second of the experience. My summer internship allowed me to obtain a better understanding of South America, different healthcare systems, and who I want to be in the future, and it changed the way I look at my life and the lives of others.
As an organization, Projects Abroad shares the same core values as both Kellogg and myself. I specifically chose to work with them because of their holistic approach in aiding developing countries with projects in various fields of work. Not only does the organization have sites in several countries across five continents, but they also work on a wide range of projects that span from economics and human rights to healthcare and environmental conservation. Throughout my internship with Projects Abroad, all of the coordinators and volunteers were kind, welcoming, and supportive. Everyone working at the Córdoba location is passionate about the community, making a difference, and embracing the incredible opportunities that Argentina has to offer.
For a majority of my work, I shadowed physicians and residents at the Hospital Universitario de Maternidad y Neonatología, a public hospital in the center of the city that serves expecting mothers and infants. A typical day in the hospital consisted of shadowing live births, cesarean sections, hysterectomies, mastectomies, and other surgical procedures. I also assisted doctors and residents during their consultations with expecting mothers by helping take medical histories and preparing equipment. Working in the obstetrics and gynecology department opened my eyes to a completely different side of medicine that I have not experienced before, and I have realized that it is truly a privilege to work with expecting mothers.
I was also fortunate enough to meet physicians that worked in private clinics, who I often shadowed after my work at the public maternity hospital. This enabled me to recognize the differences between the public and private sectors of the Argentine healthcare system, a dichotomy that exposes the economic and health inequalities that exist within the country. Not only do public healthcare professionals struggle to offer patients the best medicine they can due to lack of supplies and funds, but they are also challenged in their own financial situations because the wages for public hospital workers are much lower than in the private sector.  Public healthcare workers and public hospital patients are often criticized for their lower socioeconomic status and lack of access to the best medical resources. After speaking with many of the disadvantaged women that are forced to use the public healthcare system due to uncontrollable circumstances, I was alarmed to hear about the negative judgments made toward them and how it further affects their mental and physical health. This exposed the importance of having an open mind with no reservations, especially when it comes to treating patients across a wide range of cultures and socioeconomic statuses.
As an additional part of my Projects Abroad medical internship, I participated in outreach work in economically disadvantaged areas of the city. For example, after three infants were killed in a small, disadvantaged neighborhood due to bronchiolitis, the other medical interns and I completed a health education campaign on respiratory illnesses for the parents in the community. We explained the background of respiratory illnesses, their symptoms, and how both the children and adults could use preventative methods to avoid disease transmission. We also had a discussion group with several mothers in the community who explained how the tragedy affected the community and how they want to work to improve their health system. Hearing their stories and offering them information was definitely an unforgettable experience, as it opened my eyes to the realities of the world, the lack of awareness that exists toward some illnesses, and how a little information can go a long way.
Projects Abroad also allowed me to take part in some of the human rights projects that they organize each week. Through the "Re-encontrarte" program, which provides services to the homeless community in Córdoba, other volunteers and I cooked food and made enormous pots of mate (a hot tea beverage) before they arrived and then served them inside of a church. After socializing and serving the food and mate, we then provided them with various forms of art so they could spend time singing, playing guitar, reading literature, drawing, or painting. Having the opportunity to speak with some of the homeless community and have a positive impact on their lives each week was truly a special experience.
There are also monthly community service projects in which Projects Abroad partners with another local organization to help the city of Córdoba and its people in some way. For the July project, I participated in an environmental conservation movement in response to the massive deforestation that has taken place in and around Córdoba, causing numerous environmental and socioeconomic consequences. I attended meetings at the Fundación de Córdoba Todos headquarters, listened to presentations by people that fight for these issues in the province, and planted twenty trees in the main park of Córdoba as a statement against deforestation. It was inspiring to become more familiar with problems that are affecting the community of Córdoba and environment as well as help another important organizations reach their objectives.
My accommodations and the relationships that I formed while in Argentina were absolutely unforgettable. As soon as I arrived, I was warmly welcomed by my host mom, Maria Elena, and some of my housemates. I lived in a quaint, three-story complex in the center of the city that offered everything I could possibly need. Because each volunteer had a different start and end date, I had various housemates from all over the world throughout my internship. For most of my meals, I ate at home with my host mom and housemates, eating delicious, freshly-cooked Argentine cuisine and discussing each of our unique experiences from that day.
As I usually did not work on weekends, I fortunately had time to travel to other provinces of Argentina to obtain a more holistic view of the country. In the beautiful city of Mendoza at the foot of the Andes mountain range, I toured vineyards and hiked through forests. In Capilla del Monte, a small town outside of Córdoba, I climbed the Cerro Uritorco, the highest peak of the Sierras Chicas mountain range. In the northern provinces of Salta and Jujuy, I visited enormous salt flats and explored tiny towns in the middle of the mountains. I also visited one of the natural wonders of the world at Iguazu Falls on the border of Belize, Paraguay, and Argentina. Having the opportunity to see different parts of Argentina was integral to my understanding of the country, and these experiences taught me that each province has its own distinct accent, life, and culture that are well-worth appreciating and embracing.
After being back in the United States for a couple weeks and readjusting back into American culture, I am already missing my favorite places and the friends I made in the beautiful country of Argentina. The night before I left, I was astounded when my group of Argentine friends threw me a surprise goodbye dinner party. Getting to know younger people in Argentina not only allowed me to form friendships that I will always cherish, but it allowed me to comfortably ask questions and familiarize myself with many issues that I would not have felt as comfortable asking others about. My local friends provided me with a more well-rounded view of Argentine life that supplemented my medical and human rights internship in a very unique way. They also helped me improve my Spanish drastically, and having a balance between the formal setting of my hospital workplace and casually speaking with my friends provided me with a more complete perspective on the Spanish language.
Reflecting on my trip as a whole, I am so grateful for my summer internship and have become a much more independent, open-minded, and self-aware human being. I want to continue traveling, expanding my global perspective, and familiarizing myself with unfamiliar environments while working to positively impact various communities. Every part of my time in Argentina was wonderful, including my housing accommodations, internship, outreach work, community service, and travel experiences. I feel so fortunate to have been offered this opportunity by Kellogg, and I am excited to move forward in my future with more drive and a better understanding of what I want to do and who I want to be in life.