Research
Stigma Management Through Community Service Activism
Graduate Research Grants
Social movements play a crucial role in civic engagement and democratic processes. However, much of what we know about social movements comes from the study of movements reminiscent of the Civil Rights era. Comparatively, we know little about stigmatized, unsuccessful conservative movements. Certainly, we know very little about how organizations overcome stigma. To gain greater insight into the relationship between stigma and social movement mobilization, I propose to study Saoradh, an organization in Northern Ireland which has been stigmatized as a terrorist group. The goals of this project are to explain whether community service can mitigate stigma. Specifically, I will collect data through ethnographic and interview methods in Derry, Northern Ireland during the summer of 2019, examine the interactions between stigmatized activists and community members, and code & analyze data. The findings will have widespread theoretical implications within the study of social movements by testing the generalizability of social movements scholarship pre-suppositions on non-traditional movement organizations.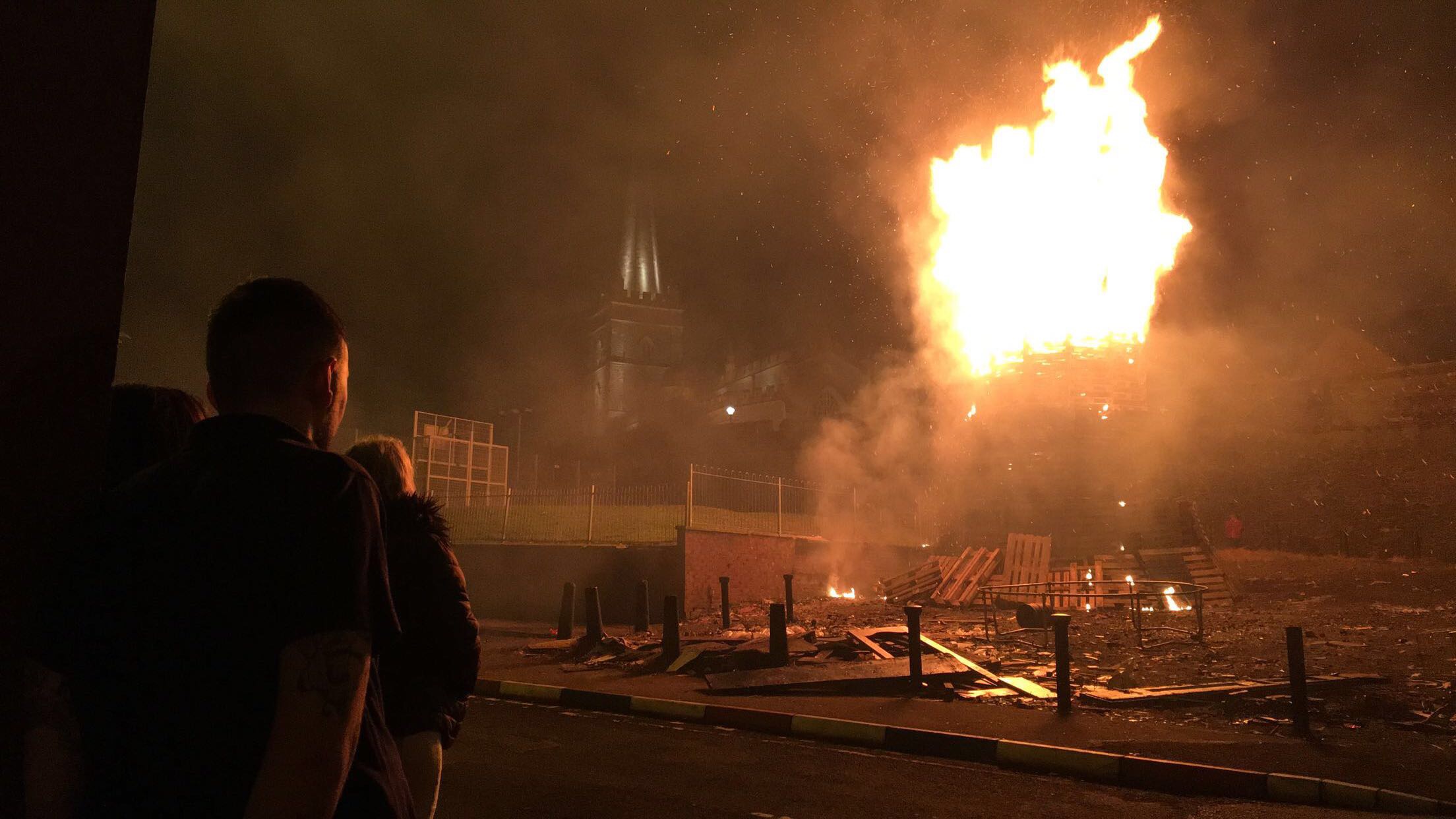 REPORT:
What role does state repression play in forming identities within social movements? Can activist identity be dependent on repression? These are some questions that I explored in the Northern Ireland context, where the dissident republican movement has been mobilized against the British government in the decades following the Good Friday Agreement. Previous academic work in the area tells us that dissident republicanism is ideally situated for answering the stated questions because the dissident strategy is one of provoking the police and security forces into repressing, in order to expose the colonial nature of the state and the uniqueness of Northern Ireland as an unstable political entity. With the support of the Kellogg Institute, I investigated these questions during the summer of 2019 in Derry, Northern Ireland where I spent two months embedded at the headquarters of a social movement organization based in the city. Having spent time with the organization while conducting pilot research the previous year, I began my study by reconnecting with old contacts and interview subjects. I soon began conducting participant observation in which I witnessed daily occurrences of repression in both activist and private-life settings. These incidences were later analyzed systematically and supplemented with commentary from interview subjects. On a given day, activists could be stopped and searched under anti-terrorism legislation upwards of six times, have their homes raided, have their cars searched, be followed, be photographed, or experience some combination thereof. I myself was subject to detainment by the Police Service of Northern Ireland.
In conversations with activists, I found that the aforementioned provocation strategy—though previous work has shown it is an effective tool for gaining outside sympathies and resources—is also a necessary element in sustaining the identities of activists. In the words of one participant, "you know we're the real activists—the real revolutionary activists—because the police are following us around. You don't see them following [Sinn Feiners]." Other activists echoed the belief that repression was evidence of their credibility and status as activists. What's more, initial findings require us to look for a new way of considering repression in social movements—not as a barrier that raises the cost of activism, but as a necessary component of mobilization. From the data analysis, a model has emerged which indicates that repression, paired with ritualistic ceremonies, sustains activist identities and thus mobilization. In short, repression causes identity saliency, but at the cost of resources, while rituals replenish resources as well as reify group solidarity based on a shared identity. The cycling between repression and ritual forms a committed activist member. At present, my analysis based on this research project has resulted in a conference presentation, an upcoming journal article submission, and the foundation for future dissertation work. Another visit to the field is planned for the next academic year.
It should be noted that the dissident republican social movement is set before a tapestry of dissident republican political and paramilitary organizations. Examining how an anti-state social movement organization, couched in an environment of political violence, interacts with repression and its consequences provide a useful lens that forces us to ask questions about human development and the practice of democracy in the West. What can repression in post-treaty Northern Ireland mean for our understanding of democracy? Considering that the United Kingdom is thought to be a bastion of stable democracy, how do we make sense of the continuity of politically charged riots, shootings, and bombings that respond to or aim to provoke repression? Outside the scope of social movements literature, this research illuminates a general concern about human development and life chances. The impact of repression on these activists and the surrounding community cannot be understated. Every participant I spoke to had an arrest record. One person had 9 convictions at age 19. Many have to receive permission from local authorities before they can leave the city. Many have lost years to prison. Some have lost precious time with family while incarcerated, if not their ties to family altogether. They live in postal codes which have some of the worst outcomes for employment, earnings, education, and health in the United Kingdom
My research in Derry reaffirmed that repression has far-reaching consequences beyond spectacular displays of violence. It can be seemingly non-violent while seeping into the fabric of everyday life for people who bear the brunt of it, forming identities and negatively affecting community structures. I want to express my gratitude to the Kellogg Institute for making the research possible and for giving me the opportunity to contribute to our community of inquiry.