Research
Research as Truth-Seeking: American Association of Chinese Studies Conference
Conference Funding Grant
Research as Truth-Seeking: American Association of Chinese Studies Conference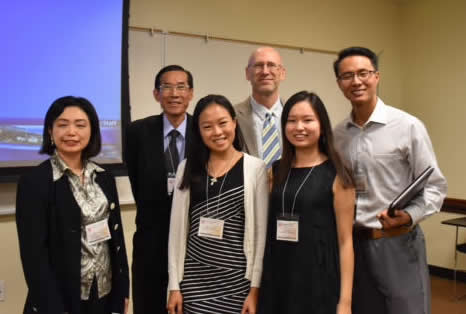 This past weekend, I had the privilege of attending the Annual Conference of the American Association of Chinese Studies (AACS). The conference and the scholars I met there helped me to put into perspective how my studies and my research in humanities could fruitfully engage with questions of development, democratization, and human rights in China and beyond. 
During one panel, I had a conversation with several professors of Chinese art and three artists from rural China who seek to use their traditional artworks to bring about revitalization and economic development in their villages. In another panel, I listened as literature professors explained how post-Mao satirical writings and literature can be a lens through which one understands the shattering violence of the Cultural Revolution. 
On Saturday evening, when the conference keynote speaker, Dr. Perry Link, finished his keynote address on how literary dissidents speak truth to power against injustices in communist China, I posed a simple question, "What then must we, as students, do to help bring about justice and rights in China?" "To simply speak the truth and seek the truth," he replied, quoting Liu Xiaobo, the Chinese Nobel Peace Prize laureate whose writings Dr. Link himself translated. 
This short yet powerful response, in light of my experience at the AACS Conference, allowed me to begin seeing my research work on Chinese politics and humanities as a form of truth-seeking. My research interests in the intersection between literature, political philosophy, arts, and religion are topics seemingly trivial to the politics and development of the world's most populated country. Yet, conversing with professors with similar interests reminded me that all these research topics do matter, because they have a role in seeking, revealing, and speaking the truth. And the truth, as Dr. Link's keynote address reminded me, is where political action for justice, human rights, and democratization begins.
At the conference, the religion and politics professors I met gave me the confidence to move forward with my research fieldwork on the political theology and impact of the Chinese Catholic Church. I was also able to connect with scholars in similar fields of study, with whom I will be collaborating on a research paper on the ideological mechanisms of the current Chinese administration, and hopefully we will present this paper together at a political science conference next spring.