Research
Citizens and the State Workshop
Conference Funding Grant
Citizens and the State Workshop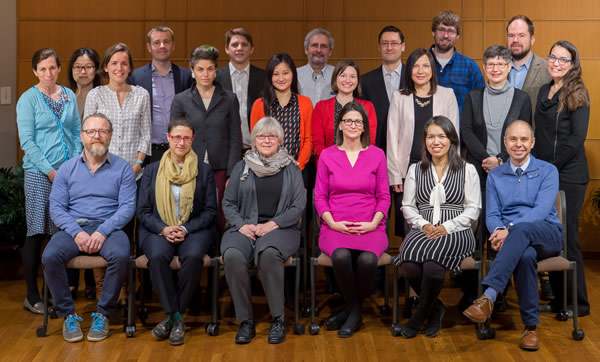 I traveled back to campus from Beijing, where I am studying abroad this semester, to attend a workshop hosted by my research adviser, Professor Karrie Koesel. The workshop was from March 10-11th and was titled "Citizens and the State." The main purpose of the workshop was to bring together scholars researching China and Russia in order to conduct a comparative study of these two authoritarian regimes. The research that I have been helping Professor Koesel with relates to this broader subject matter by looking at the ways in which the Chinese government seeks to promote domestic legitimacy through widespread political education. Specifically, the project looks at the political questions on China's college entrance exam (gaokao) from 1951 to the present in order to identify relevant trends and topics that the central government views to be of paramount importance. My personal role in this project was focused mostly on translation from Chinese to English and this micro-level work enabled me to become intimately familiar with the data being analyzed. 
This workshop was particularly significant and educational for me in that it allowed me to understand the broader context and research conversation in which this research project fit. One specific concept that arose as other scholars discussed this research project was whether the subject matter being presented was internalized by Chinese students or whether students merely mastered the art of choosing the correct answer without actually believing it themselves. The distinction between orthodoxy and orthopraxy was fascinating for me to think about and motivates me to engage in future interviews to discover what the answer really is.  
Additionally, this workshop enabled me to learn more about the research projects that others are conducting in the broader field of China study. One particularly fascinating research project presented at the workshop was a comparative study of NGOs in both Russia and China and how each respective government responds to their role in civil society. Whereas environmental NGOs are not governed as strictly in China, they are severely cracked down on in Russia. The reasons for this might lie in the degree to which these countries rely on natural resources.  
A final reason why I enjoyed attending this conference was that it gave me a unique glimpse into the life of an academic. As this is a career path I have considered pursuing, it was intriguing to participate in this type of workshop and see what collaborative research really looks like. While I enjoyed the intellectual discussion, I found the findings to be overly abstract. I would have found it more beneficial if greater emphasis was placed on the practical implications of the research projects, either for policymakers, activists, NGO leaders or other relevant actors.  
These various factors combined to make this workshop a truly incredible experience and one that I found to be immensely rewarding. As a member of the Kellogg International Scholars Program I was excited to see the relevance of the research that I do and look forward to continuing to engage in this ongoing research conversation.