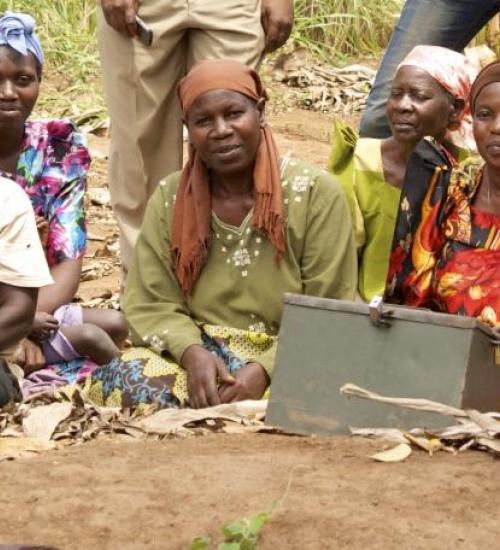 "Nurturing Social Enterprises"—Uganda
Building on its ongoing engagement with the 12 villages of Nnindye, the Ford Program is working with local partners to extend entrepreneurial training and microfinancing to members of community savings and internal lending (SILC) groups established with Ford support in recent years. Now largely self-sustaining, the SILC groups have provided community members with a safe way to save their earnings and share out savings, giving them increased access to financing to expand small businesses, cover unexpected expenses, and help each other smooth out spending throughout the year.
A new initiative aims to identify and nurture the most entrepreneurial group members. They receive microfinance loans, backed by their own SILC groups, and ongoing business training to boost the success of their small enterprises. Additional loans will be offered as long as capital is repaid. The training, offered to all SILC members, is fine-turned for maximum effectiveness using a Ford Program monitoring and evaluation platform. Baseline and endline studies will measure training impact while a qualitative study will evaluate the effect of microfinancing.
Partners: TechnoServe, UGAFODE Microfinance Limited, and Faculty of Business Administration and Management (BAM), Uganda Martyrs University (current), Catholic Relief Services (start-up)
Researchers: Danice Brown, Monitoring and Evaluation Specialist, Ford Program, and Jackline Oluoch-Aridi, East Africa Regional Program Coordinator, Ford Program 
Period: 2012–present (SILC); 2015–19 (training, microfinance loans, and evaluation)