Special Event
Unguarded: Exploring an Alternative to Traditional Prisons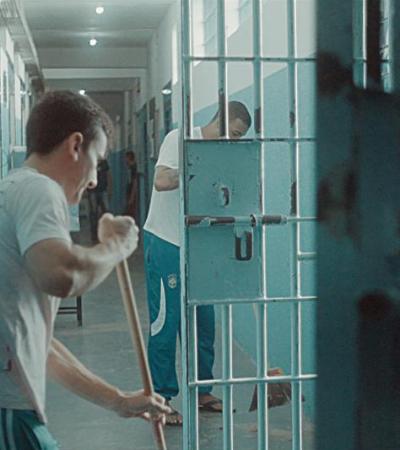 This is a free but ticketed event open to the general public. Tickets will be available one hour prior to the event at the DeBartolo Performing Arts Center Box Office with a limit of one ticket per person. Any questions can be directed to the Box Office at 574.631.2800.
Join us for this screening of the award-winning documentary Unguarded and a conversation afterward with the film's director, producer, and additional commentators.
This powerful film takes us inside the walls of APAC (Association for the Protection and Assistance of Convicts), the revolutionary Brazilian prison system centered on the full recovery and rehabilitation of the person. Beginning in 1972, APAC founder Dr. Mario Ottoboni volunteered in some of Brazil's worst prisons. Seeing men and women frequently return to a life of crime once they left prison, Dr. Ottoboni decided to found his own restorative justice-based system. The results have been extraordinary: while the crime rate and recidivism rates have continued to increase in Brazil's public prisons, within the APAC system they have steadily decreased. UNGUARDED explores the unique method behind this system, now present in 23 countries across four continents. Observing the daily lives of the "recuperandos" (recovering inmates) who live and work there, we see firsthand why – as one inmate puts it – "no one escapes from love."
Cosponsored by the Kellogg Institute for International Studies and the Klau Center for Civil and Human Rights.
Simonetta D'Italia-Wiener, Director/Producer
Unguarded represents the perfect intersection of Simonetta's interests and talents as a longtime educator with degrees in both law and art history. She is currently a professor at Brooklyn's St Francis College. Simonetta's previous, Oaxaca-set documentary, The Awakened Heart, won numerous awards, including a top prize at Mexico's International Film Festival.
TJ Berden, Producer
TJ Berden is a film producer at Big Sur Pictures. He has developed, produced, and distributed documentary and narrative films, including the award-winning Full of Grace (2016) via Cinedigm and Paul, Apostle of Christ (2018) starring Jim Caviezel. TJ also has served as a marketing and PR consultant on several specialty films, including The Stoning of Soraya M., Waiting for "Superman," The Tree of Life, The Two Popes, and A Hidden Life.